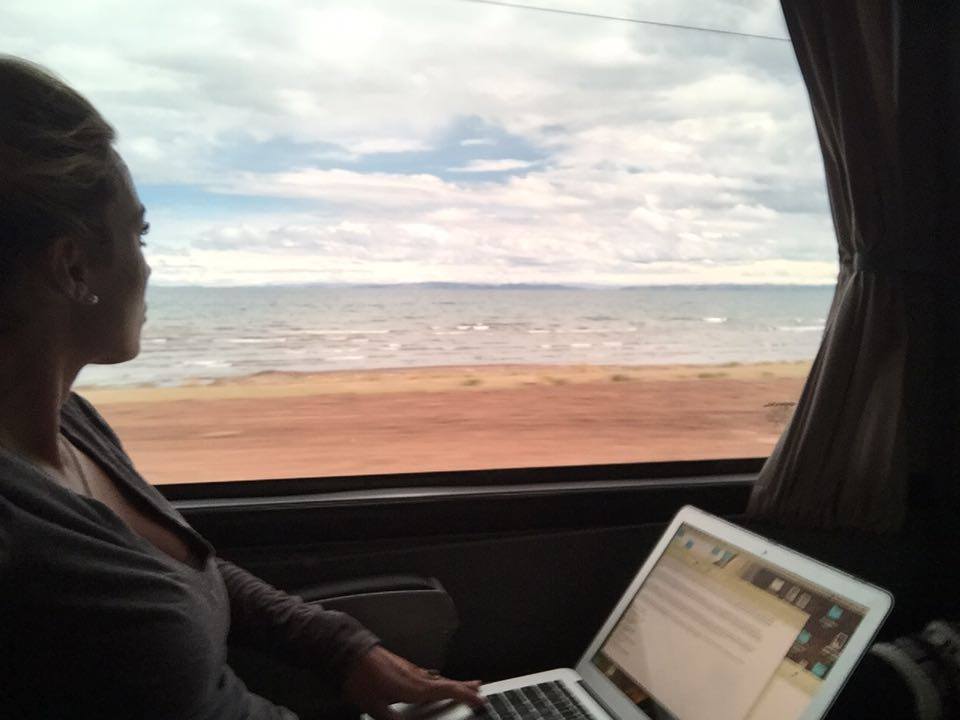 While planning my trip to Peru to hike the Inca Tail to Machu Picchu, I got sidetracked by these beautiful pictures of hexagon-shaped white plates that covered the ground for miles nearby in Bolivia. Maybe you've heard of this intriguing place, it's called the Uyuni Salt Flats, or for some, the Bolivia Salt Flats.
Excited that I'd be nearby (or so it seemed when looking on the map), I looked up how to get to Uyuni from where I was in Cusco, which at first, didn't result in anything promising. Flights to the nearest airport in Bolivia were close to $300, and even from where the flights arrive in the capital, La Paz, it was still about a 10 hour drive to the salt flats in Uyuni.
So I kept researching, and finally found one hell of an adventurous solution; taking overnight buses! The time and distance didn't sound appealing, but then again, neither did sleeping on a bus, but for the price and what I'd get to see on the way, it was definitely worth it.
So here's all of the information about the buses I took to get from Cusco, Peru to Uyuni, Bolivia, with stops in Puno, Lake Titicaca, and La Paz on the way!
1. Take The Bolivia Hop Touristic Bus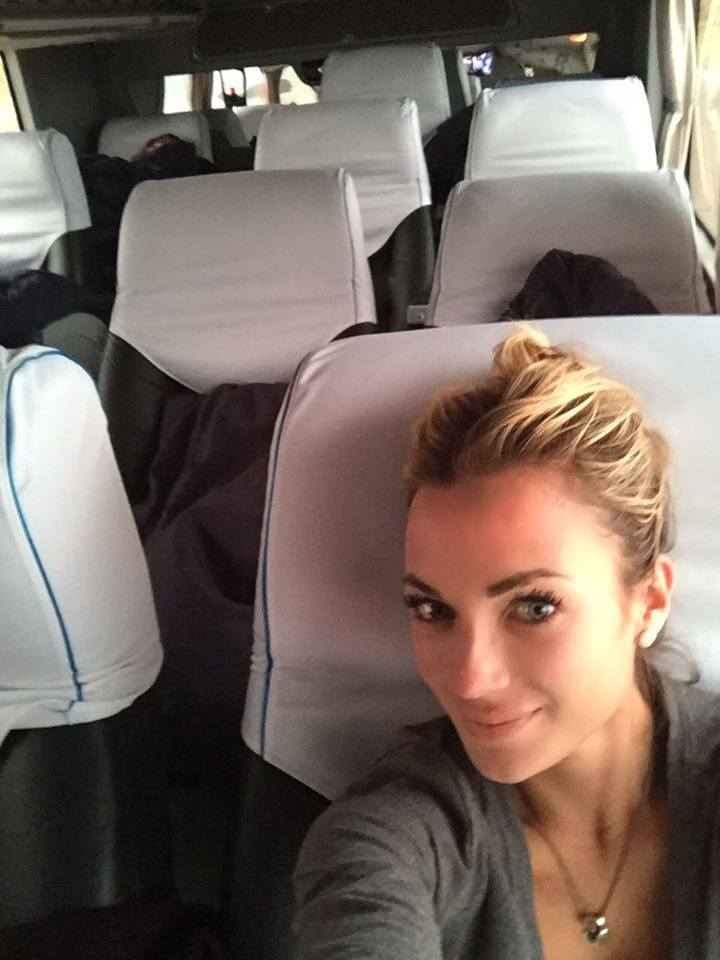 The first thing I looked for was "hop-on-hop-off" tourist buses because I know they're always super cheap, and get you to a lot of places. For the distance I was trying to go it's a little more difficult than hopping on and off whenever you want, but with the Bolivia Hop bus, it was somewhat of an option.
There are three route options depending on if you plan on returning to Cusco, or even going all the way to Lima. The route I took was from Cusco, to Puno, to Copacabana, to La Paz, which meant I got to see three additional places on my way to Uyuni.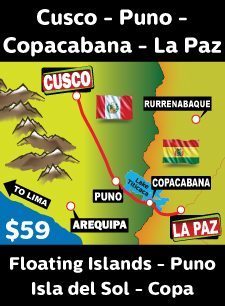 This route costs only $59, which is a hell of a deal considering your transportation also doubles as your accommodation!
2. You'll Meet Fellow Travelers
Although I'm all for meeting locals, since the Bolivia Hop is a touristic bus, you'll be sharing your journey with fellow travelers just like yourself. I won't lie, for some reason it didn't occur to me that an overnight bus could actually be fun, but since I immediately met travelers and backpackers from all over the world, it turned out to be a really good time!
Not only did I get to explore Puno and Lake Titicaca with my new friends, but a few of them even came with me on a separate tour the next day where we rode mountain bikes down the Death Road in Bolivia!
3. You Get to See Two Sides of Lake Titicaca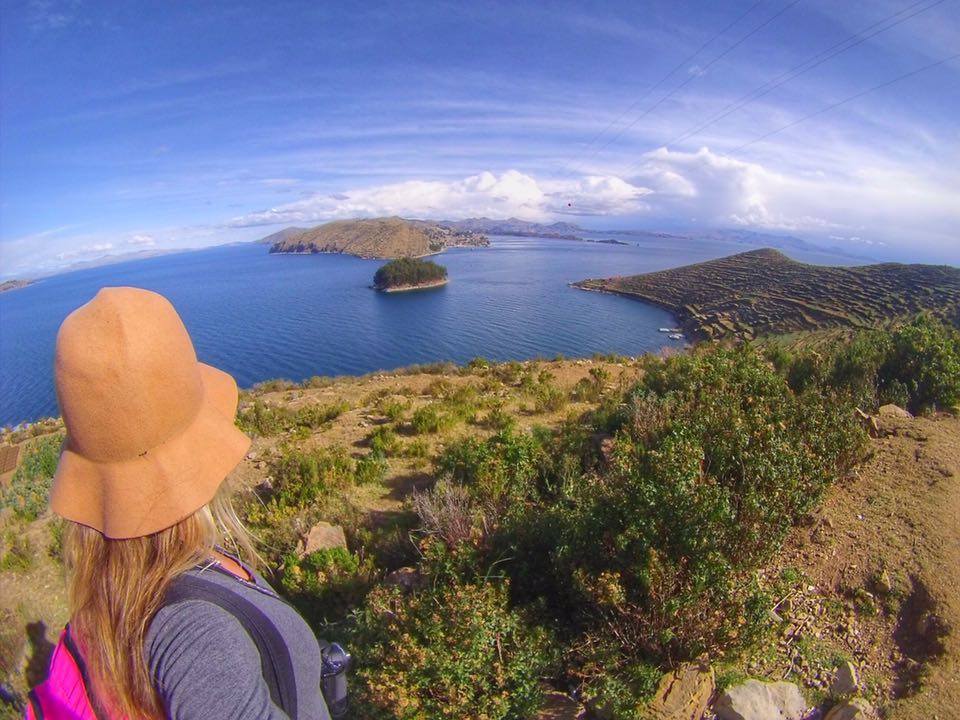 As I mentioned, the Bolivia Hop bus makes stops in Puno (Peru) and Copacabana (Bolivia) which gives you a view of both sides of Lake Titicaca before dropping you off in La Paz. Lake Titicaca is the highest altitude lake in the world, and has significant spiritual importance for the local people.
The bus stays for a few hours in each place for people wanting to do additional-cost tours (which I recommend), or you can stay for the night and hop on another bus the next day.
4. The Floating Islands Tour in Puno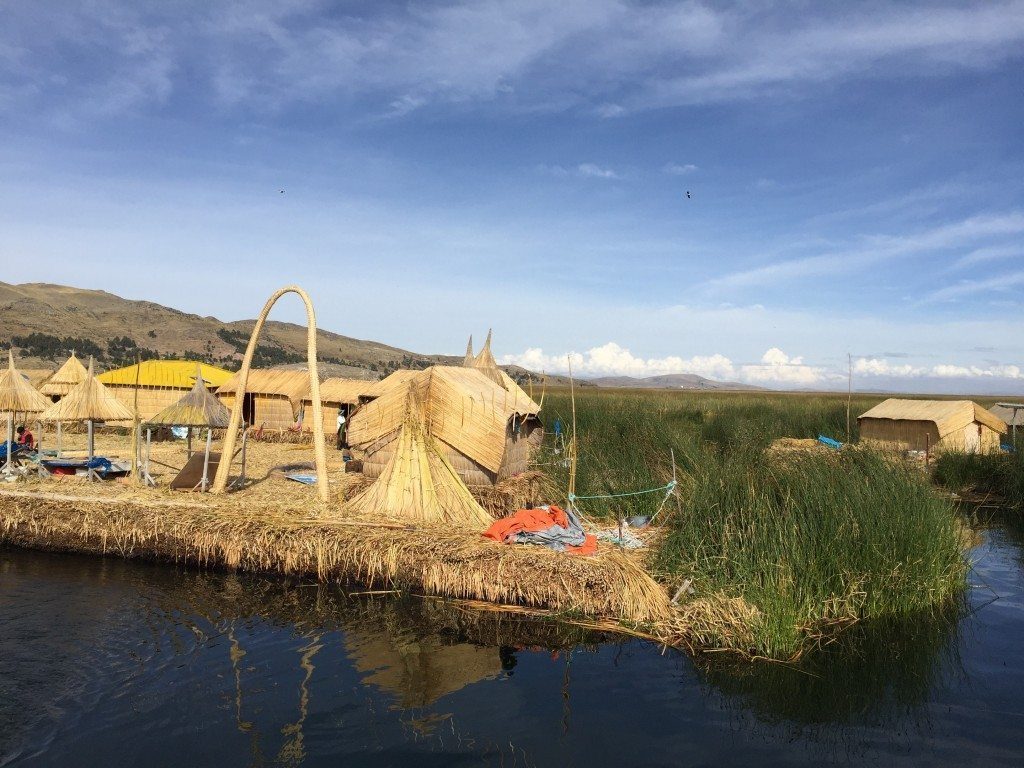 There isn't really much to see in the town of Puno, but the Floating Islands are definitely worth the tour to see the homes and structures made completely of reeds, including the island they float on.
You'll go early in the morning by boat, and get a presentation by the Bolivia Hop guide, then the "president" of the island, who explains how they make the island and their homes. Then you'll get ushered to one the little huts they have for selling souvenirs where you'll be encouraged to buy something, which, I really wanted to, but for a floating island made of reeds, still couldn't afford!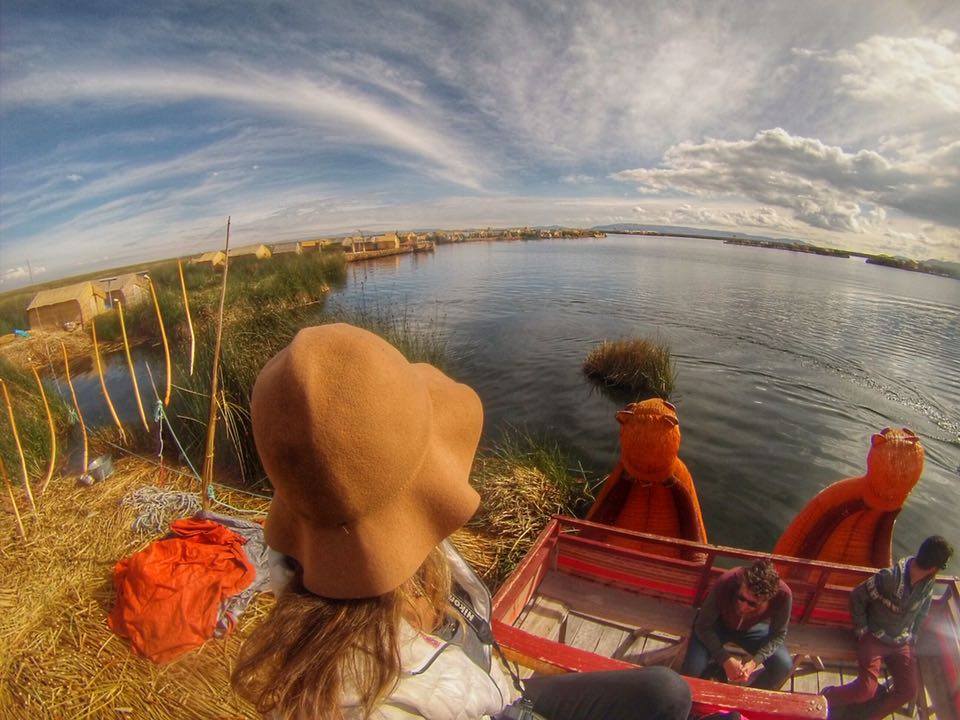 5. You'll See Isla del Sol in Copacabana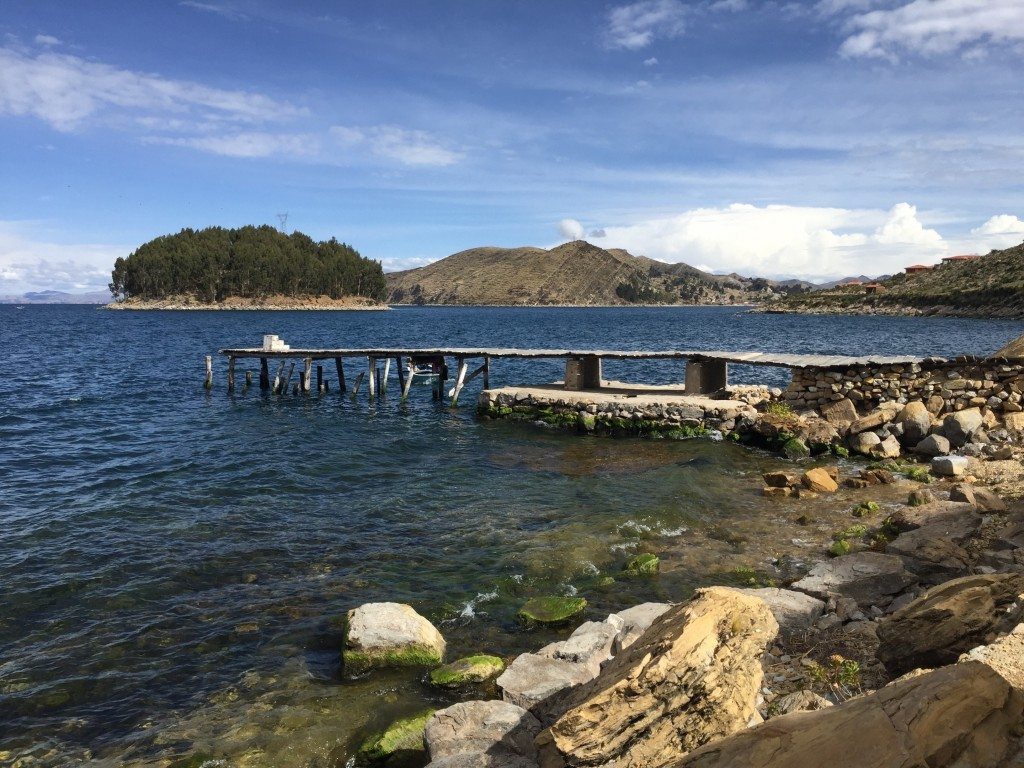 Copacabana is a neat little town on the Bolivia side of Lake Titicaca; it has many shops and restaurants, and is now a popular area for boating. You can take an additional tour on a boat to Isla del Sol where you can hike to the Sun Temple, to a cool viewpoint, and back down through a tiny traditional village.
6. You Get Help Crossing the Border to Bolivia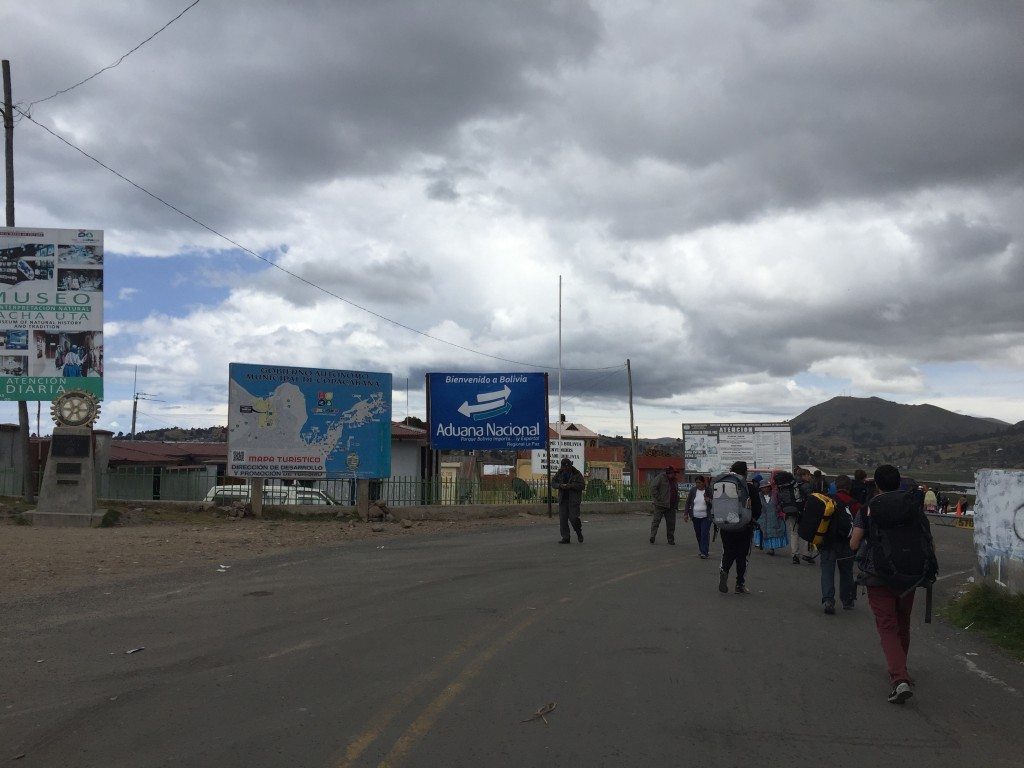 Do not underestimate this advantage! I almost failed miserably at getting a visa because I didn't have some of the requirements for the visa, which is significantly more difficult to get if you are a U.S. citizen. Luckily you get a guide on the Bolivia Hop bus who makes sure everyone has the correct documents and items, and no one gets scammed at the border.
Mine had to take me to a little shack-shop AT the border to get photos taken, to have me print out my proof of departure back to the U.S. (not just out of Bolivia), and then had to scramble around to help me find money bills in perfect condition because two of my $20 bills had a slight tear in them!
Get the full list of Bolivia visa requirements and how to get (or fake) them here.
7. Sleeping on the Bus Isn't That Bad!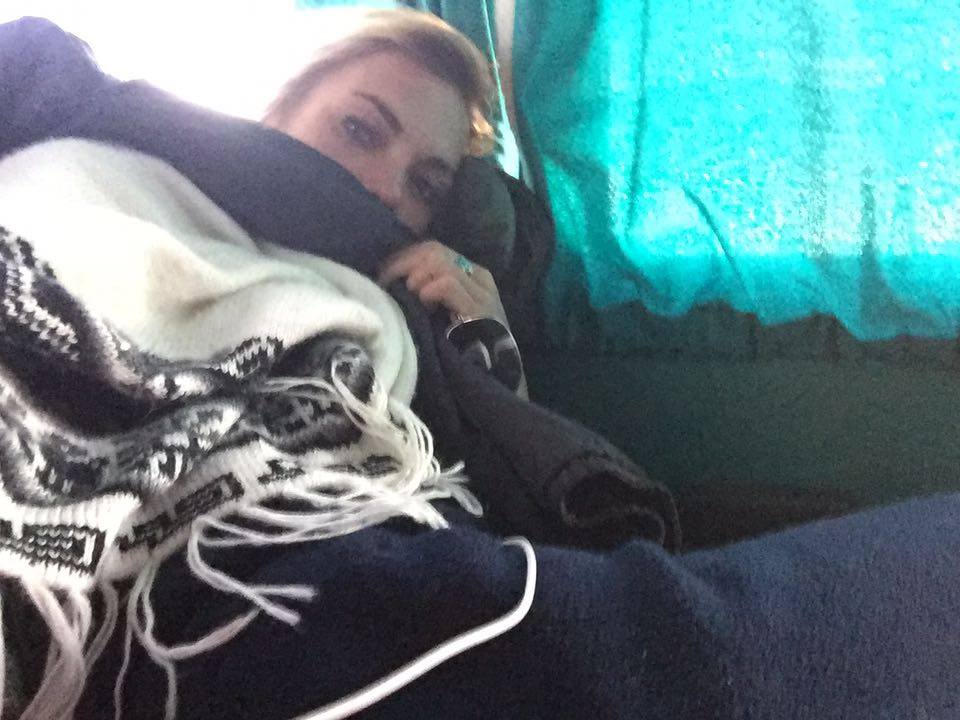 Trust me, I know what you're thinking. Sleep on a bus? That's got to be dangerous and uncomfortable, right? But it wasn't bad at all! As I said before you have a guide who goes with you on the bus, so nothing to worry about safety-wise, and the seats recline and come with comfy blankets, so you'll have no problem passing out.
As I also mentioned, I looked at it as getting a bargain by combining transportation with accommodation, and just made sure to bring my toiletries and laptop to get me through it.
8. You Get Help Booking Other Tours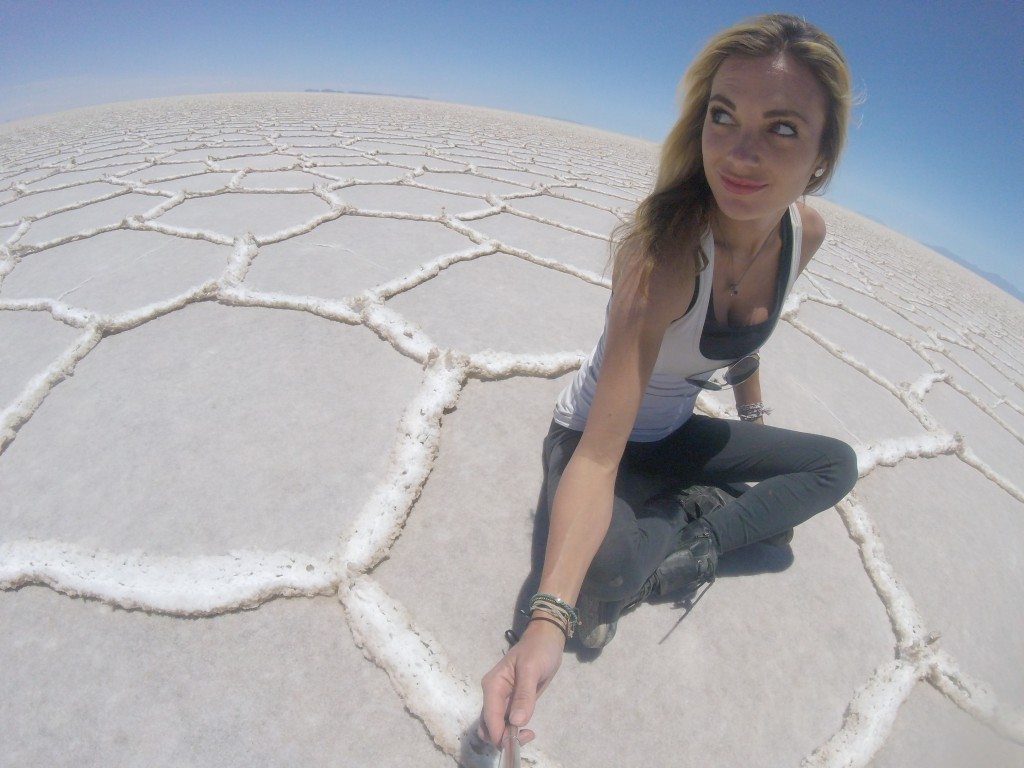 Since the whole point of me taking the bus to Bolivia was to get to the Uyuni Salt Flats, I needed a tour guide for that too. The Bolivia Hop staff was able to put me in contact with a tour company they work with called Altitude Adventures, whose tour I took of the Salt Flats and also did the Death Road biking with.
9. You Get Safely to Your Hostel/Hotel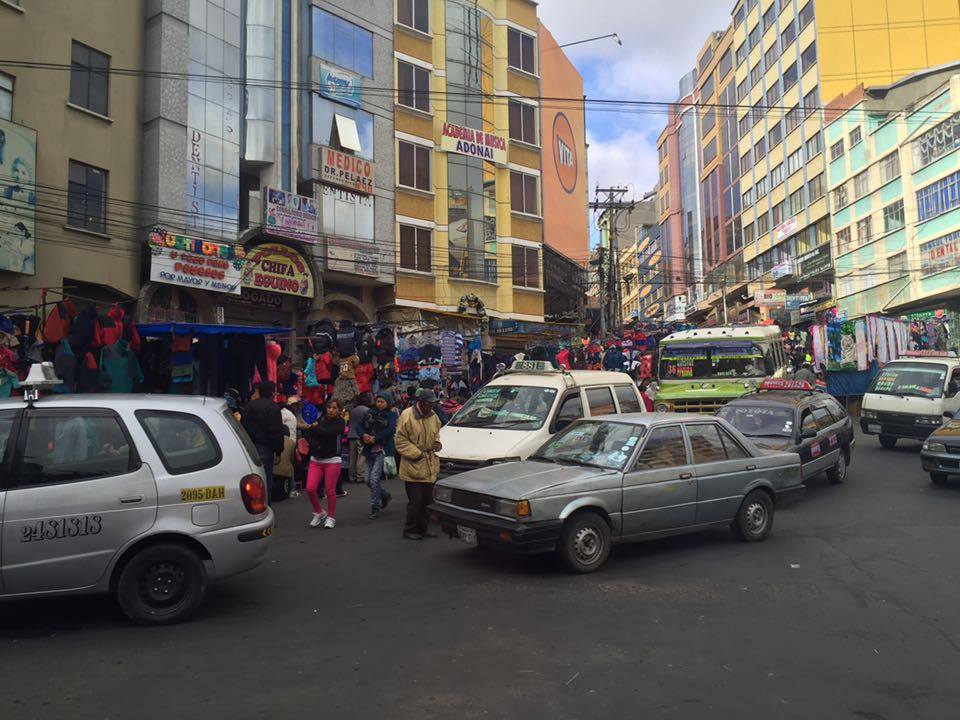 Since you'll arrive in La Paz late at night, you won't want to be left at a bus station where it's unsafe. One of the main focuses of the Bolivia Hop company is safety, which is why they make it a point to drop everyone off at the front of their reserved hostel or hotel. They can also help you book a hostel if you need one still for about $10/night, but I found many hotels with half off specials of only $20-30/night.
10. Taking the Todo Tourismo Bus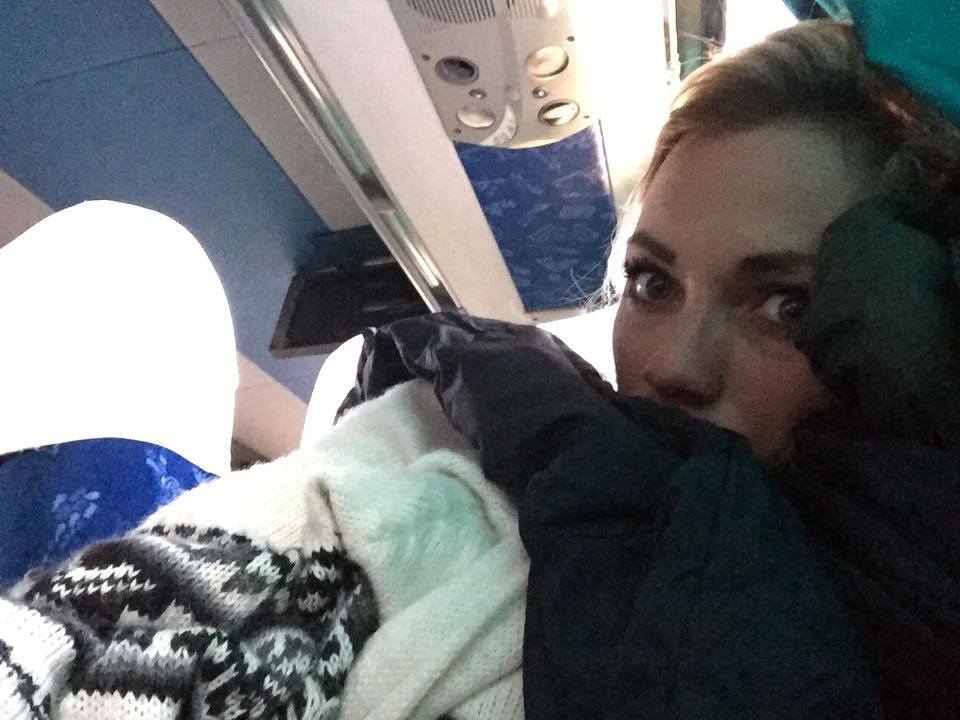 Since the Bolivia Hop bus only goes as far as La Paz, you'll need to take another bus to continue on to Uyuni, or anywhere else you may want to go. I had looked up bus tickets on a site called Tickets Bolivia, which seemed cheap and had semi-camas or camas, but the transaction never processed, and Bolivia Hop recommended using Todo Tourismo anyway.
Todo Tourismo was more expensive (about $35 from La Paz to Uyuni), but I was told it was better and safer for tourists. It's smaller than the Bolivia Hop, with smaller seats and only one deck instead of two, but I was still able to sleep on it, and got lucky each time with an additional extra seat.
The only thing I didn't like about Todo Tourismo was when I was getting dropped back off in La Paz at the airport at 5:30am. It was cold and raining, and I had just woken up and was suddenly getting rushed off the bus. The guide walked me across the street and told me I could either walk 20 minutes down the dark road to the airport, or get a taxi (which I didn't have enough money left for), then said, "But don't stand out here long because it's very dangerous", then left.
11. It's The Cheapest Mode of Transportation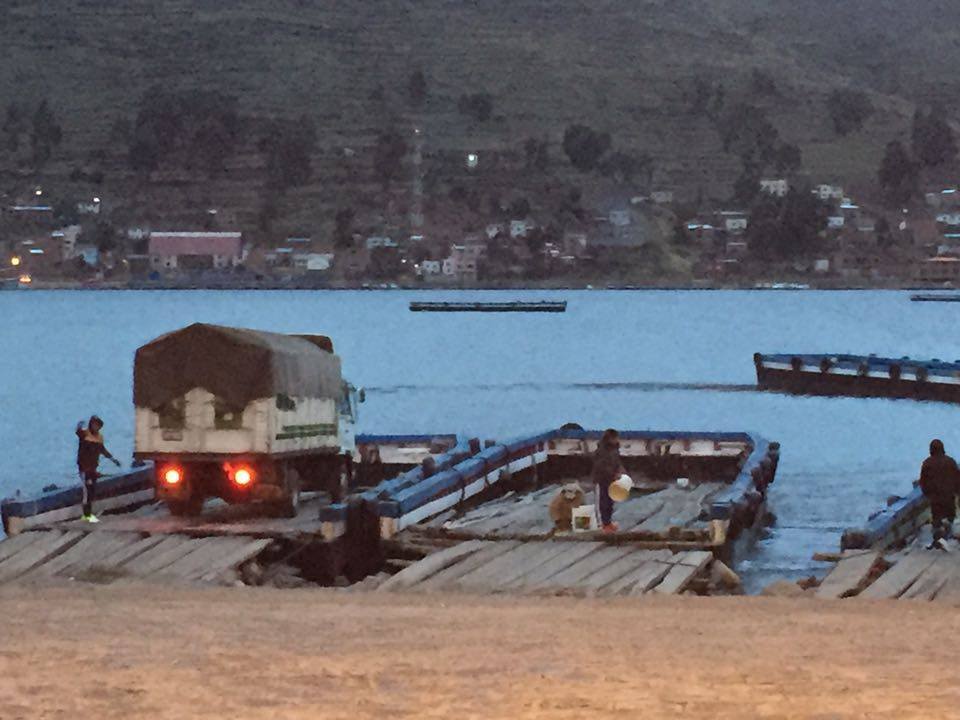 Although I complained that the Todo Tourismo bus was "expensive" at $35, and $59 might seem like a lot for the Bolivia Hop bus, it's still significantly cheaper than any other mode of transportation to get from Peru to Bolivia. Trust me, I tried.
I personally thought it was a fun adventure, and was happy about how little it costed, so would highly recommend taking the bus to anyone looking to get to Bolivia and beyond!