Playa del Carmen wasn't my original travel destination of interest when I decided to take an impromptu #adulting spring break trip to Mexico, but I'm sure as hell glad that's where I ended up! Initially I was obsessed with visiting the Riviera Maya for its world famous cenotes and Mayan ruins in Tulum, but low and behold, I just so happened to have a friend and fellow travel blogger, Anna Everywhere, who was currently living in Playa del Carmen (or just "playa" as they call it), and suggested I come visit!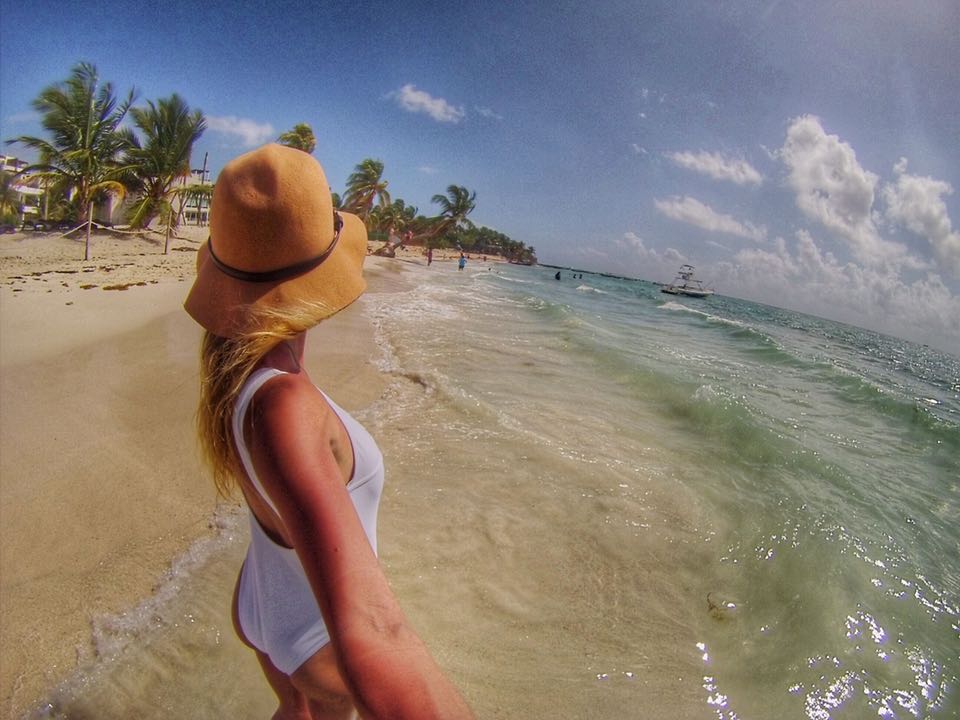 Anyway, Playa del Carmen is in between the crazy ass spring break spot, Cancun, and the awesome, yet tourist heavy sites in Tulum. It boasts beautiful white sandy beaches with crystal clear-ish turquoise waters, and a laid-back island vibe that's a mixture of cultural posh.
It's clean, it's safe, it's chill, fun, beautiful, interesting, etc., and so on and so forth, long story short, it's awesome and you should go there. If you do, here's five ways to play in Playa del Carmen!
1. Stay Like a Local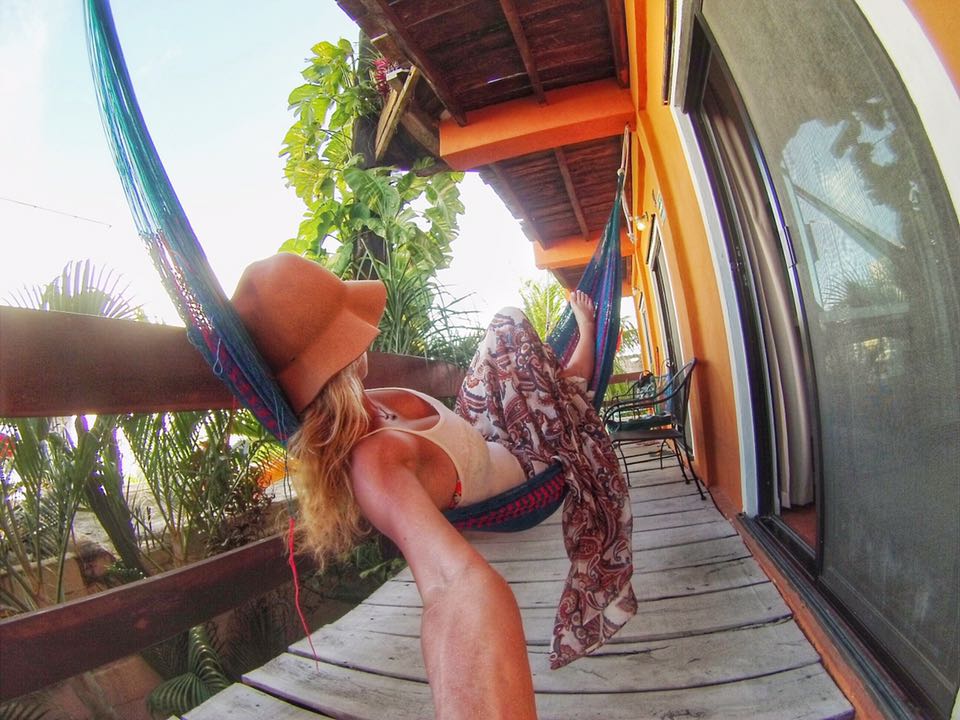 So as I mentioned, my friend Anna (who's from Europe) was already temporarily living in Playa del Carmen, which means she of course knew what area to stay in and how to find a place there. She also ended up needing a place anyway before leaving for Cuba, so we ended up splitting the cost of an AirBNB rental that was absolutely adorable and only two blocks from the beach for $40/night (so $20 each).
Since I myself have been an AirBNB host for some time, I knew it would be an awesome experience because you really do get a local experience and you feel more at home. So if you type in "Playa del Carmen" on AirBNB, I'd suggest using the map to look for places near the beach up to 30th Ave., and in between 44th and 4th streets.
2. Check Out the "Spring Break"-ish Scene
Trust me when I say that I am more than glad that my college Spring Break days are over. I get a headache just thinking about them. But, there's an interesting part of the beach that's kind of like a more multi-cultural and clean South Beach where you'll find a melting pot of locals, expats, vacationers, and party animals.
I literally followed music which led me to a restaurant/bar/day club on the beach called Mamita's; a name I would usually steer clear of, but it had that iconic, pristine, chic white decor that drew me in like a honey badger. Or bee. I think I meant bee…
Anyway, it's free entry to the beach-front bar/restaurant, and $100mx to rent a lounge chair in the sand in front of it, plus an additional $60mx for a towel. Although insanely crowded, it's definitely worth it for the people watching!
3. Zipline into a Secret Cenote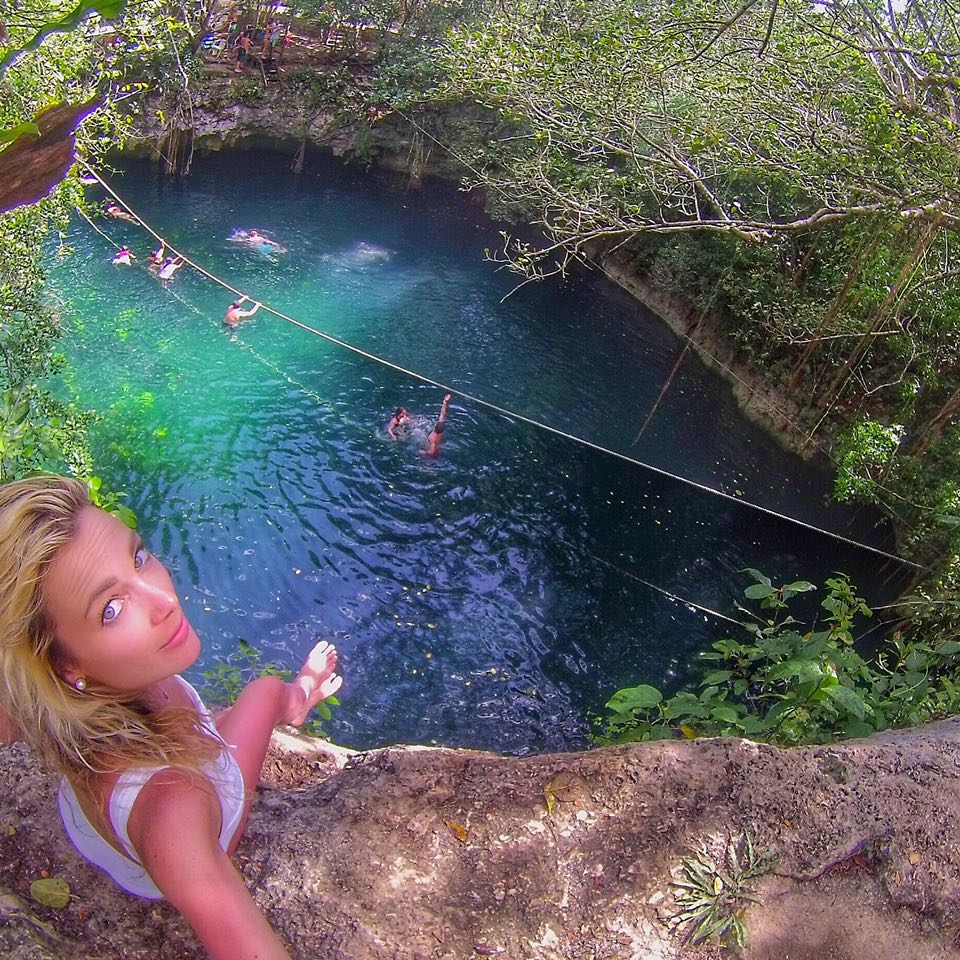 First things first, cenote is pronounced "see-note-A (like the letter)" and it's official description is:
"A deep natural well or sinkhole, especially in Central America, formed by the collapse of surface limestone that exposes ground water underneath, and sometimes used by the ancient Mayans for sacrificial offerings."
To be completely honest, I read that last part after jumping off a cliff twice and zip lining about six times into one, and feel a little uneasy about it now. Anyway…Anna, Matt (the awesome travel blogger/photographer of the site Expert Vagabond) and I researched cenotes near Playa del Carmen over Mexican food and margaritas, and ended up finding one that has a zipline you can ride into it at no additional cost!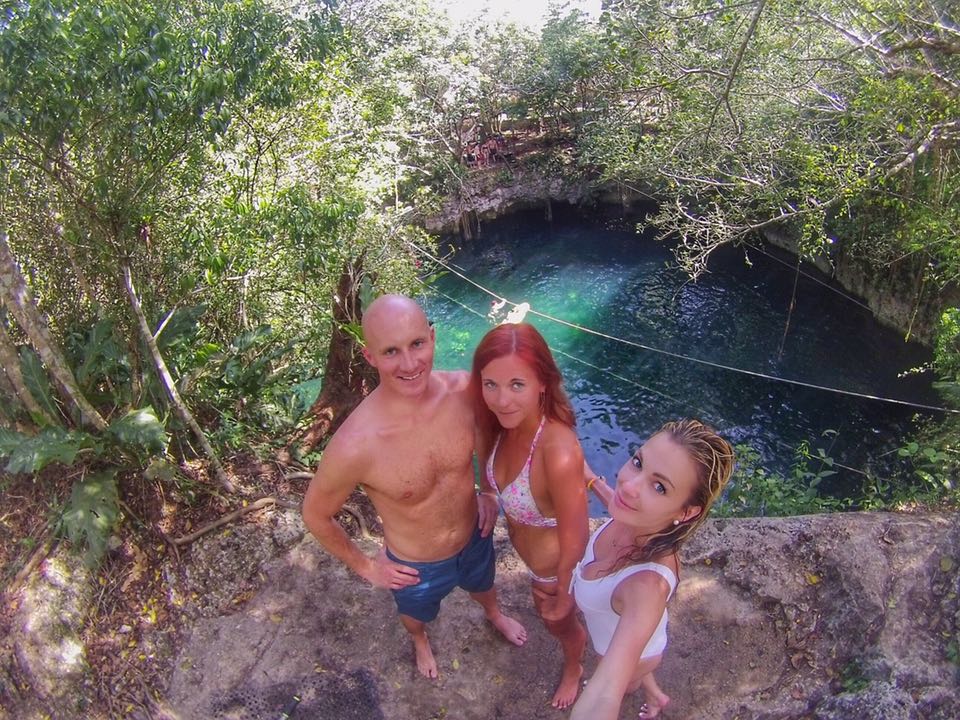 It's called Verde Lucero, and it's only about 45 minutes north of Playa del Carmen, along the "Ruta de Cenotes" (cenote route). It was only $150mx for admission (about $8 USD), and absolutely worth every penny just because of the view alone.
Buy snacks and drinks at a gas station or "Mini Super" mart before you go, and don't forget a towel, all natural sunscreen
(don't be that guy/girl who pollutes the pretty water), and plenty of back up batteries for your GoPro
, phone
, or other cameras
 if you're like us and insist on taking a shit ton of pictures of everything awesome that's there.
4. Go Jet Skiing or Parasailing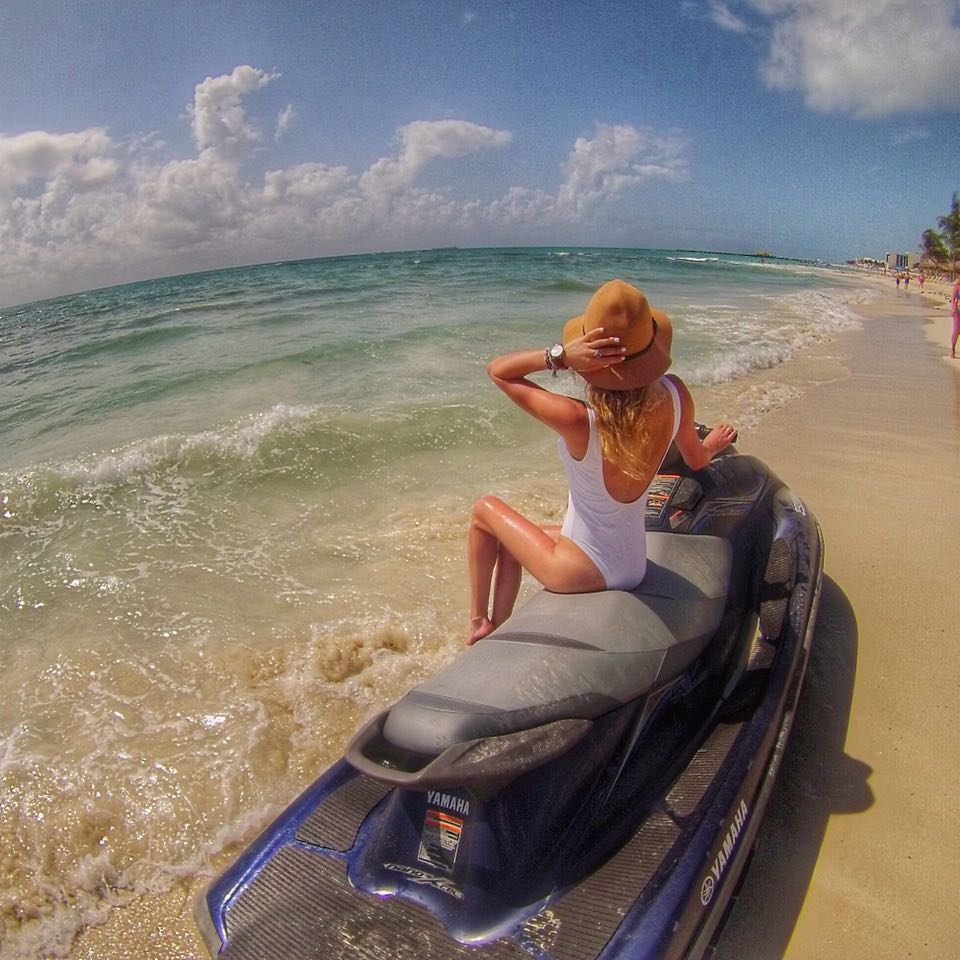 Ok so the packed beach area isn't so fun as far as water sports (or wading at all) are concerned, but, if you go a little further North, you'll find a lot less crowds, and a lot more water play! Just two blocks from where my AirBNB rental was, was a place on the beach called Martina's that had jet ski rentals and parasailing!
Touristy? Duh. Worth the views of clear, warm, ocean water while adrenaline rushing in the sun? Also duh.
5. Take a Day Trip to Isla Mujeres, Cozumel, Xcaret, Tulum, Coba, or Chicha Itza
There. Fine. I mentioned the token places to go in the Mexican Riviera, but only because they really are totally worth it. Isla Mujeres is just a short ferry ride from Cancun and has some amazing clear water and snorkeling, Cozumel is Cozumel (I Spring Break-ed there once so no comment), Xcaret is basically a natural-phenomenon-themepark, and Tulum, Coba, and Chicha Itza are all ancient Mayan Ruins with beautiful cenotes all around.
I'll have more information on some of these places later, so stay tuned! And please be sure to check out my SnapChat for what I'm currently up to! Username is weird, but: mylifesamovie.c or just screenshot this: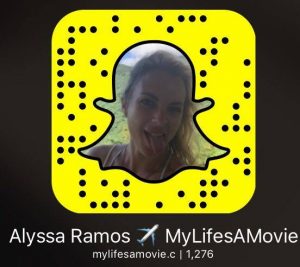 ————————————————————————
Gear I Used:
Gear Anna Used: