If you want to get to Komodo Island in Indonesia; one of the New 7 Wonders of Nature, you're going to need to do a bit of planning. It can be a bit confusing and seem super expensive since you'll need multiple forms of transportation, but trust me when I say, it's TOTALLY worth it!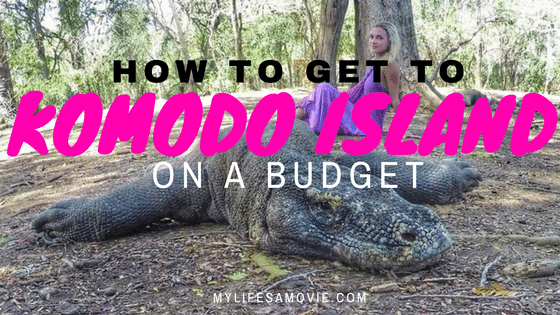 Whether you really want to see those creepy Komodo Dragons, or get to a World Wonder like me, don't be discouraged by the long transit time, because it's definitely something you should see. Plus, if you're thinking about how to get to Komodo Island, that means you're already planning a trip to Indonesia! That's double-awesome because there's definitely a ton of things to do and see along the way.
So in a nutshell, you need to get to Indonesia, and then get to Komodo Island, so I'll break down how to do that from the beginning, and on the tightest budget possible.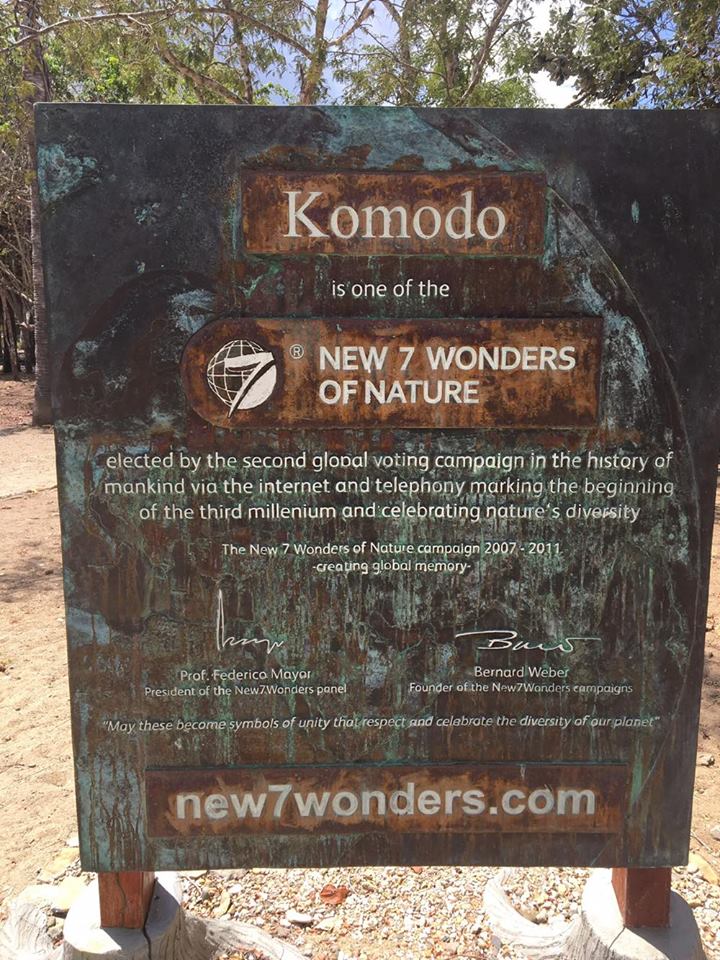 (Note: Exchange rate is about 13,000 IDR to $1 USD)
1. How to Get a Cheap Flight to Indonesia
So, you need to actually get to Indonesia first, and yes I know, "Booking a flight to Bali" sounds expensive AF. BUT! Good news, it's really not. At least not if you use my little "Flexible" technique that I do with Skyscanner. Essentially I make my flights as flexible as possible, from dates to countries, so I end up saving hundreds of dollars.
Here's how: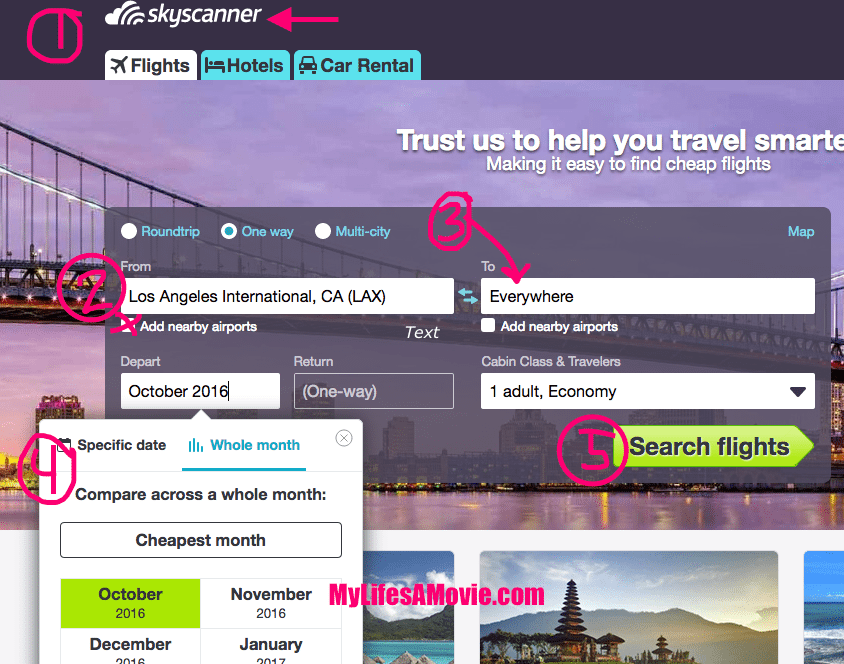 Open Skyscanner.com on your browser
In the "Departure" field, type your home airport AND tick the box for "Airports Nearby"
In the "Destination" field, don't type anything, hover over it and "Everywhere" will pop up, click that
In the "Date" area, don't put in an exact date, either click on "Cheapest Month" or if you have a month in mind, select "Search Entire Month"
The search results will show you the cheapest countries to fly to from your home airport – find the one closest to Indonesia with a big international airport (i.e. Hong Kong, Tokyo, Kuala Lampar, Bangkok, etc.)
Write down some destination and date options then;
Open a new browser window and go to Skyscanner.com again to start another search
This time for the departure city, enter one of the countries you found on the previous steps
For Destination, type "Denpasar, Bali"
Search "Whole Month" for the month you found the previous flights in, then see if any of the dates match up (even if you have to spend a few days in the initial city)
For a full video tutorial on how to do the above, click here
Essentially you are creating your own layover that's not as "convenient" as the layovers airlines plan out themselves, but you'll be saving a ton of money, and may even get to quickly explore another city.
2. How to Get from Bali to Komodo Island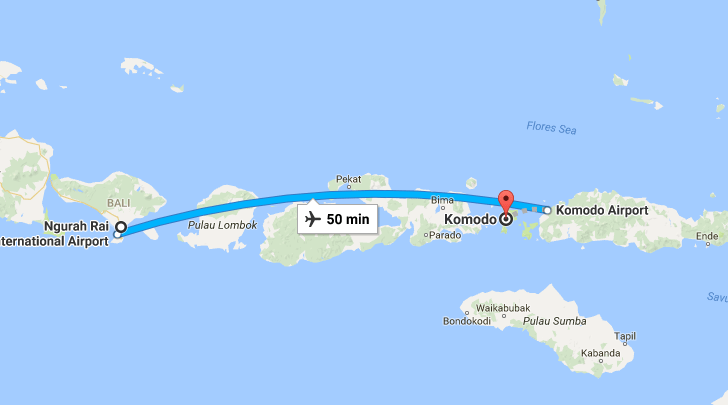 Once you get to Bali (Denpasar) you'll probably want a day or two to rest from the journey there, or…more realistically…you'll want to go enjoy and explore Bali for a few days first. Definitely do that. Just make sure you check to see when and how much the flights are from Bali to the airport closest to Komodo Island; Labuan Bajo. There's other options as well though so I'll go through all of them:
Option 1:

Fly Directly From Bali to Labuan Bajo

Flights are one option (and by "one" I mean, "the fastest"), but can be a bit pricey if you're on an extreme budget. If you're just on a slight budget, I'd definitely say go for it, because mine was only around $200. You can't really hack these flights aside from messing around with the dates to see when it's cheapest, but since there's only a couple flights per day, the cost usually doesn't change.

Below are two local airlines you can take and their schedules:

Indonesia Air Transport (IAT)
Depart : Everyday
DPS – LBJ : 10.00 – 11.30
LBJ – DPS : 12.00 – 13.30

Trans Nusa Airlines (TGN)
Depart : Everyday
DPS – LBJ : 10.00 – 11.50 & 13.00 – 14.20
LBJ – DPS VIA BMU (BIMA) : 12.05 – 12.35
BMU-DPS : 12.50 – 13.45
LBJ – DPS : 14.35 – 15.15

(info via Lombok-Tourism)

Once you get to Labuan Bajo, you'll need to take a boat/tour to get to the actual Komodo Island (see the next section).
Option 2:

Take a Ferry From Bali to Komodo Island

Before you go getting all excited at a drastically cheaper option, just know that the ferries take an extremely long time (36 hours) to get there, and it's not exactly comfortable for that long of a ride. OH, and it's dangerous. I'm serious. If you're scared to fly in small planes, you have a lot more to worry about on a ship that sails over shallow, rocky waters. Just saying.

The route from Bali to Komodo Island is said to be seriously hard to navigate, but it's also said to be quite the adventure. Either way, I would prefer it if no one died before they got to see the Komodo Dragons, so maybe opt for the flight if you can.

Below is the ferry schedule and pricing from Komodo Island National Park's website:

Indonesia Sea Transportation Company (PELNI) at Jalan Raya Kuta No. 299, Tuban – Bali (Tel: 0361 – 763 963) to reserve a seat on the KM. Tilong Kabila, which departs Benoa Port, Bali bound for Bima and Labuan Bajo

Benoa-Bima-Labuan Bajo
Fortnightly (every two weeks) on Saturdays: 09.00-20.00 (next day).
One-way ticket (as of 10/6/06) from Rp. 143,000.00 – Rp. 435,000.00

Labuan Bajo-Bima-Benoa
Fortnightly (every two weeks) on Thursdays: 08.00-11.00 (next day).
One-way ticket (as of 10/6/06) from Rp. 143,000.00 – Rp. 435,000.00

Note: the ferry schedule and ticket prices may change with or without prior notice
Option 3:

Take the Ferry to Lombok then Fly to Lebuan Bajo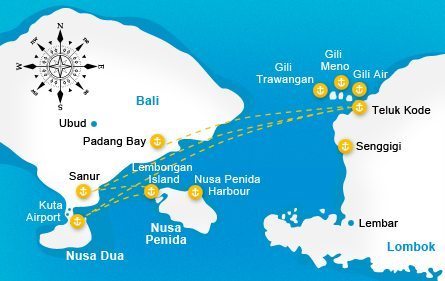 This is an option I made up in my head because I thought it would be cool if you could see Gili Islands and Lombok before heading to Komodo Island…without having to take the dangerous ferry the entire way. There's tons of ferries that go from Bali to Gili T or Gili Air, or Lombok, and also the faster but more expensive option: fast boats.
Schedule and pricing for the Bali ferries: BaliFerry.com (shocker, right?)
Schedule and pricing for the fast boats: Balifastboats.com (shocker again!)
So anyway…you can do that, and end up in Lombok, where there are several daily flights to Komodo Island each day.
3. How to Get from Labuan Bajo to Komodo Island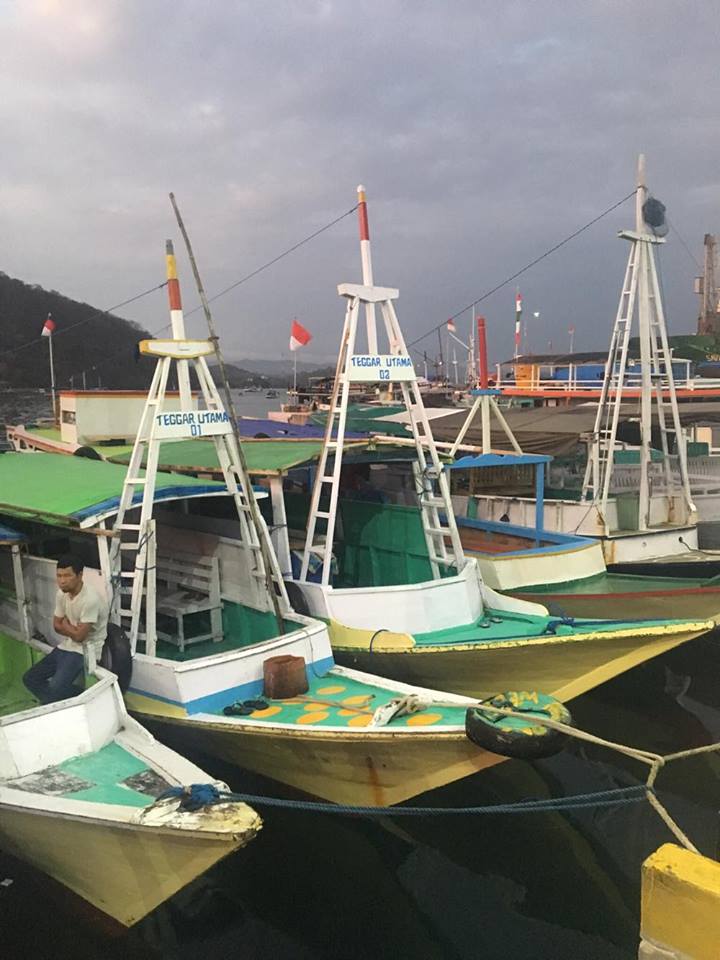 So once you finally get to the closest city to Komodo Island; Labuan Bajo, you're next going to need to get to the actual Komodo Island. It's not exactly a hop, skip, and jump away from the mainland, but the good news is that the ride there is amazingly scenic and has many cool places to stop along the way.
Anyway, you're going to need a boat to get to Komodo Island, and that means you're going to have to book a tour (unless you want to pay for an expensive charter). Don't worry, it's not a touristy, superficial tour; it's mostly just a set route with a captain who drops you off at certain places along the way. There are a couple different tour options for routes, and for booking them as well.
If you're going in high season (May-July) you may want to book your tour online since they tend to fill up, but if you're just going to Komodo Island on a whim, don't worry, there are plenty of street tour-vendors with spots available if you book it a day before. You HAVE to book the tours the day before though, because they leave at freaking 5am sometimes.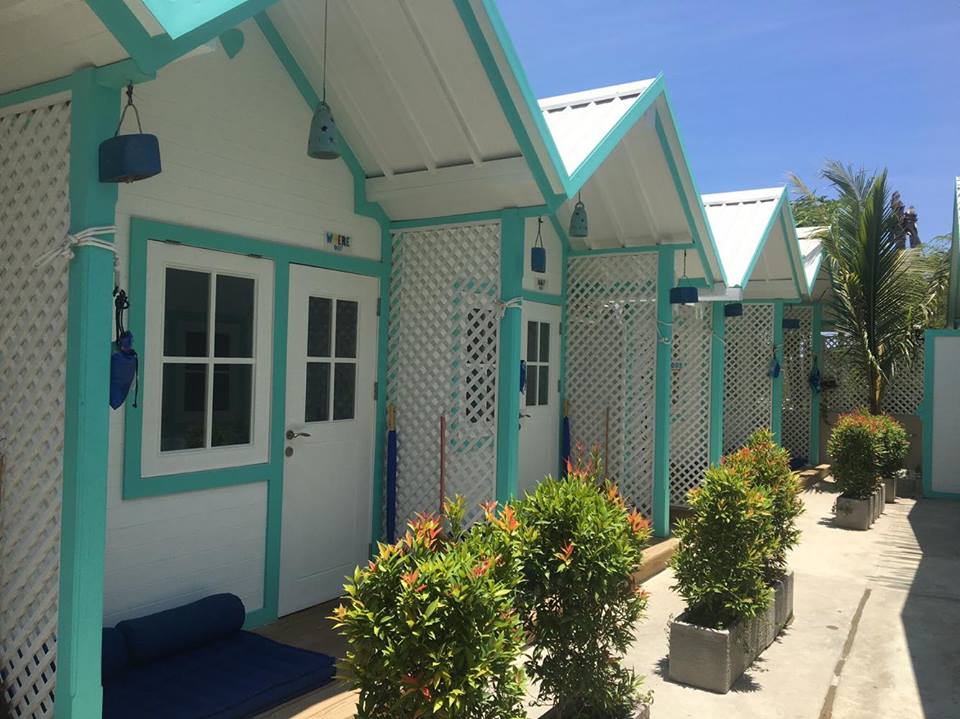 I walked up to a tour-shop across from my (really cool) hotel called Le Pirate the night before I wanted to go to Komodo Island, and just barely got spot for 500,000 IDR (about $27). That was just for a day trip, which was freaking awesome, but there's options if you want to spend more time exploring the islands, like live-aboard boats, and 1-2 night tours.
To be completely honest, you don't really need more than one day to go to the actual Komodo Island. It's pretty much just a dry, desert island, that you hike through with a guide who protects you from the scary Komodo Dragons with a big stick. The dragons are super terrifying…they lay there in the dirt, usually too stuffed with food to move, and the little ones run away when they hear you coming. BUT, it's still really cool to see an actual dragon IRL, and even cooler to say you've been to one of the Natural 7 Wonders of the World.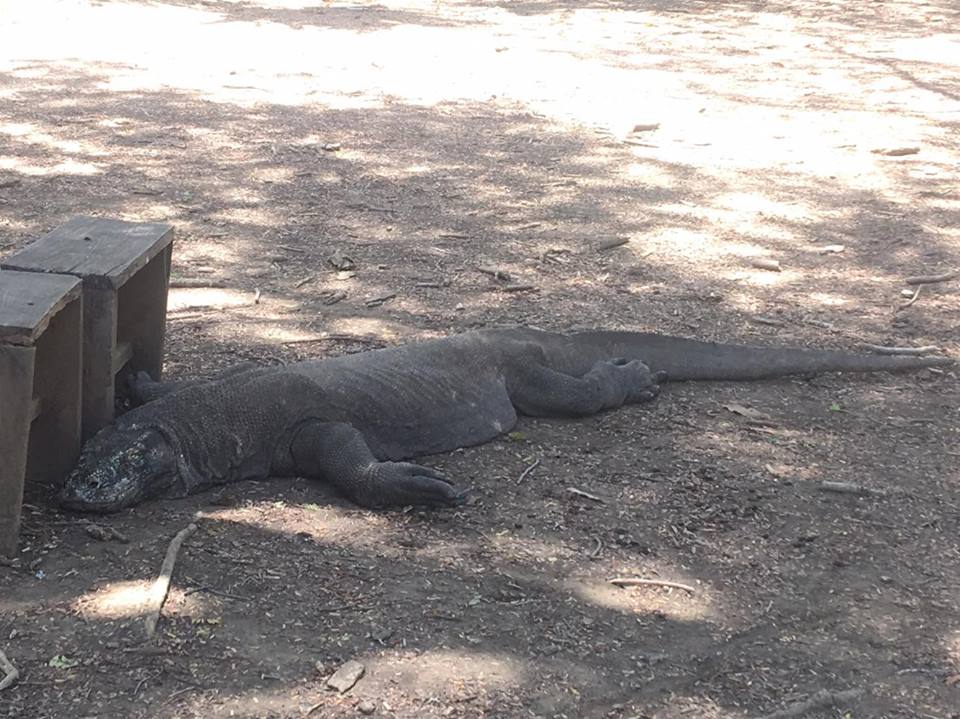 In addition to the day tour fee, you'll also need to BRING CASH to Komodo Island National Park, because there is a 313,000 IDR entrance and guide fee!!
4. Awesome Places to See on the Way to Komodo Island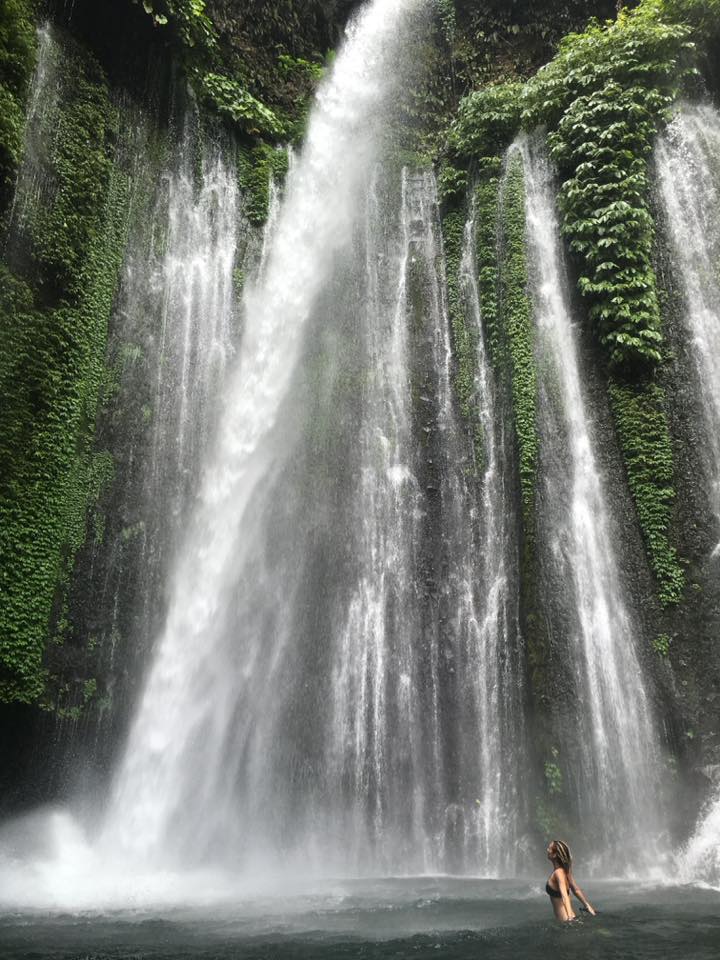 I'll have full details on what you should see while you're in Lebuan Bajo and Komodo Island, but since this post is about how to get to Komodo Island, I wanted to quickly recommend some awesome places to see on the way there.
Ubud
Ubud is only an hour or so North of the main area of Bali, and is definitely worth staying a few nights in if you have time. It's a lot more nature-ey, not as crazy and congested, and the best part of all is that they have some awesome waterfalls.
Gili Islands
You can take a ferry or boat to the Gili Islands from the main Bali Island, and it's definitely worth it if you can. The Gili Islands have gorgeous water surrounding them and beautiful coral reefs, that are perfect for snorkeling or scuba diving. Gili T is known as the "party island" while Gili Meno is known as the "honeymoon island".
Lombok
Lombok has some incredible beaches, and also like the Gili Islands (and Komodo Island), some freaking insane scuba and snorkeling too! I also saw the most badass waterfalls when I was in Lombok too, which take a while to get to, but are seriously awesome!
Essentials for a Trip to Komodo Island:
Disclaimer: This post is in collaboration with Skyscanner.com, however I came up with this flexible option technique on my own, and have been using it and posting about it for over a year. AKA I fully and honestly recommend using Skyscanner to do this technique, and am super proud to be working with them!