Travel Gear I Use and Recommend
Camping Gear: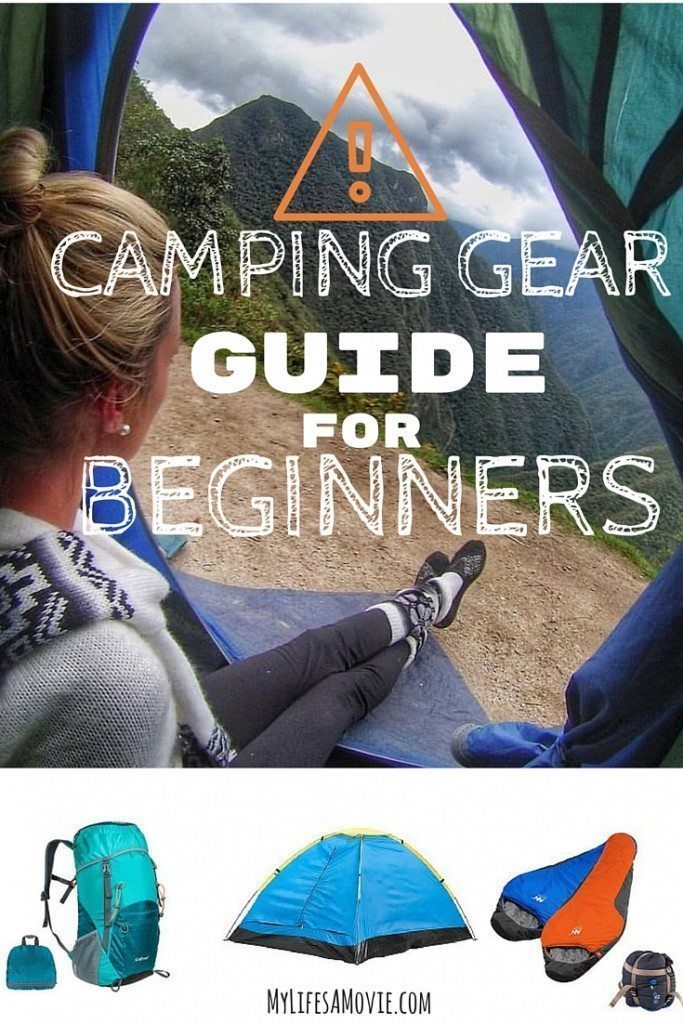 Camping gear was never something I thought I'd find myself researching, mostly because before recently, I never thought I'd find myself camping. But low and behold, when the travel bug bit me, along with it came the adventure bug, which happens to include camping.
Now, I'm obsessed with camping, and am really good at knowing what camping gear to get and bring, but it obviously wasn't always that way. My first camping trip was close to a disaster because I went alone, to a deserted island, with a two person tent that literally required two people to put it up. But I now have two tents; one that can be put up with one person, and the one that requires two. And a whole lot of tips on the appropriate camping gear you need as a beginner!
So here's the camping gear I use and some tips for how to use it! Keep in mind that camping gear doesn't have to be fancy and expensive; I get most of my stuff for as cheap as possible off Amazon which I've linked most images to, but make sure to browse different options and prices for what suits you best!
1. Tents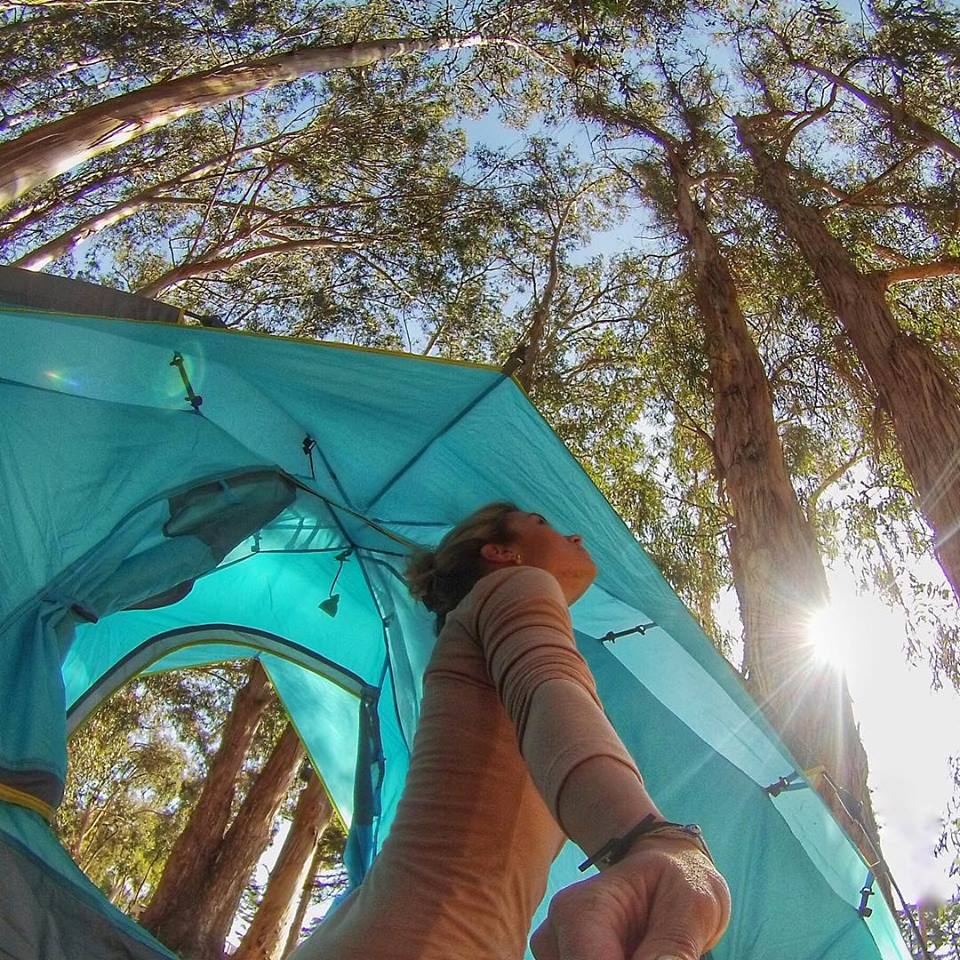 Fun fact, tents aren't that expensive! Aim for a tent that's lightweight and easy to put together!
2 Person Tents

This is literally the exact tent that I use. And it literally was only $20. It's actually extremely easy to put up; you just pop the middle up with a string…but you need all of the legs to be equally spread out, which is why you need two people. I ended up having to open it upside-down by myself…but with two people it takes max five minutes to set up and take down.
1 Person Hiking/Backpacking Tents
For some reason, a one person tent is more expensive than a two person tent, but I'm assuming it's because the main point is to make them as light as possible. I learned this valuable lesson about camping gear when I had to hike with my stuff for a few miles to Havasu Falls, and realized that's why hikers and backpackers get these lightweight tents! This one is only 2 pounds and easy to assemble which is perfect if you're planning an intense adventure!
Bubble Tent I Wish I Had
Sooooo, I don't own this sweet piece of camping gear…but I happened to find it when I was browsing through tents and really wish that I had one! It's a freaking bubble dome tent! How cool would that be for star gazing or camping somewhere with cool scenery, but also cool temperatures?!
Hammock Tents
Now this is one sweet piece of camping gear that I have, yet have yet to try out. Well, besides on some trees nearby my apartment, but I have high hopes to use it to camp over a cliff or something!
2. Backpacks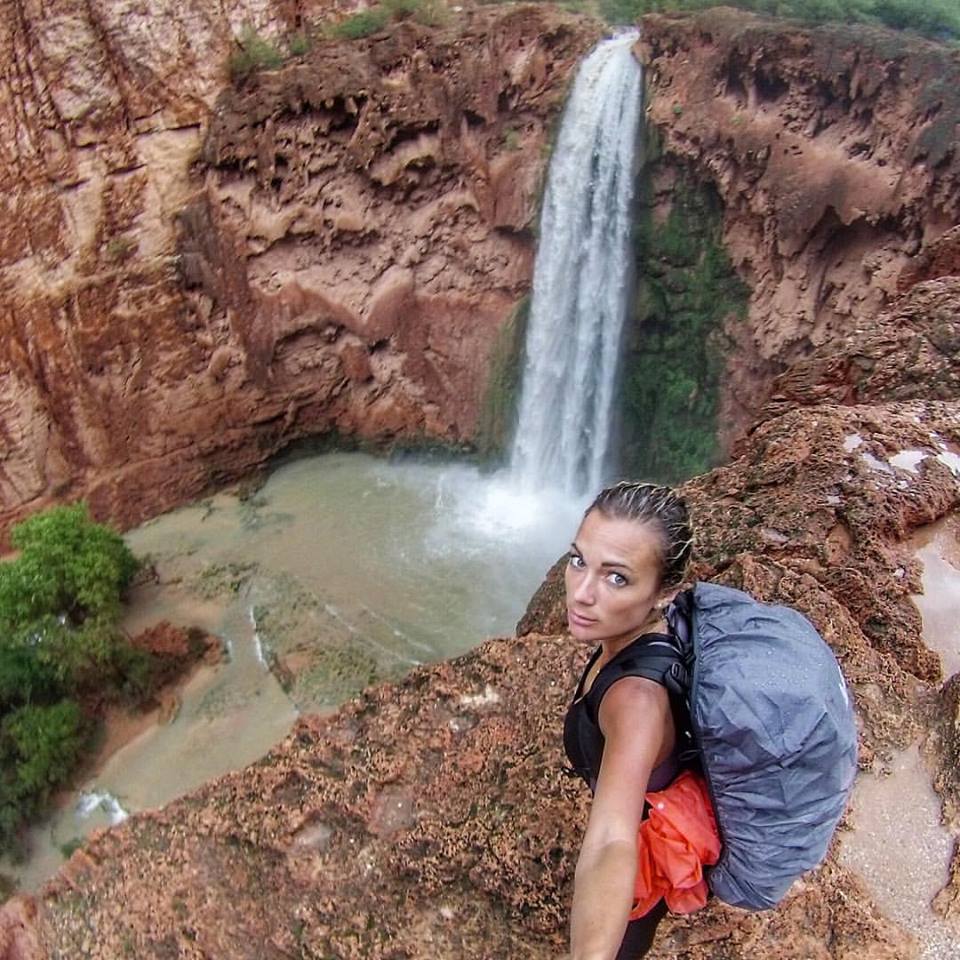 At first, I was using a hot pink school backpack I found at CVS for $7 as my hiking and camping backpack. But after four days of camping and hiking the Inca Trail, I realized I needed an actual hiking and camping backpack to, ya know, carry my camping gear, and one that I could actually carry. But, there's different backpacks for different reasons!
Hiking/Day Backpacks
Don't worry, it comes in other colors besides pink, but more importantly, it's only around $27! That's only $20 more than my crappy CVS backpack, and this one is actually built with high quality for endurance and functionality. If you're planning on just hiking, or don't want to carry a massive backpack from your campsite, a smaller backpack like this one is ideal.
Osprey is a pretty reputable brand which is why I've included this more intense version of a hiking/day backpack. It's a little more expensive ($80-120) but typically comes with some bonus features like a built-in laptop sleeve and camelback (the thing that you fill with water, put in your backpack, then drink out of through a long straw). It also looks super official and rugged.
"Sometimes I go Camping" Backpacks
This backpack actually folds up into a small, flat, storage bag that it comes with, which is perfect if you're doing a short camping trip or a trip where you only need a backpack for a portion of it. It's lightweight, cute (sorry guys), and only like $20, so basically worth it even if you don't use it for camping.
"Serious Camper/Backpacker" Backpacks
A little more on the pricey side, but for a justifiable reason. These bad boys/babes (can you call a backpack a babe?) are the real-deal, meant-to-be-adventured-with backpacks that you'd take on a camping trip that requires carrying your camping gear, or carrying your life around while you travel from place to place.
Make sure you do thorough research before selecting your perfect big-kid backpack since they tend to be expensive, but keep in mind that it's probably worth it in the long run!
Renting a Backpack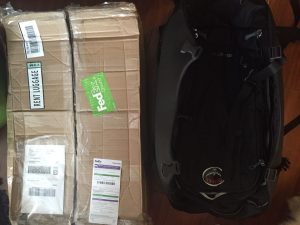 If you're not so keen on spending a lot of money on a quality backpack, the good news is that there's an option to rent one! I've actually done this twice from a place called RentLuggage.com, and the bags were quality bags in new condition, that you just pay per week to use. They deliver it to your door which is awesomely convenient, and provide you with a shipping label to send it back; the only downside is if you're lazy like me and dread making time to drive to the post office (I live in LA, there's traffic and no parking, I have an excuse!).
3. Sleeping Bags and Pads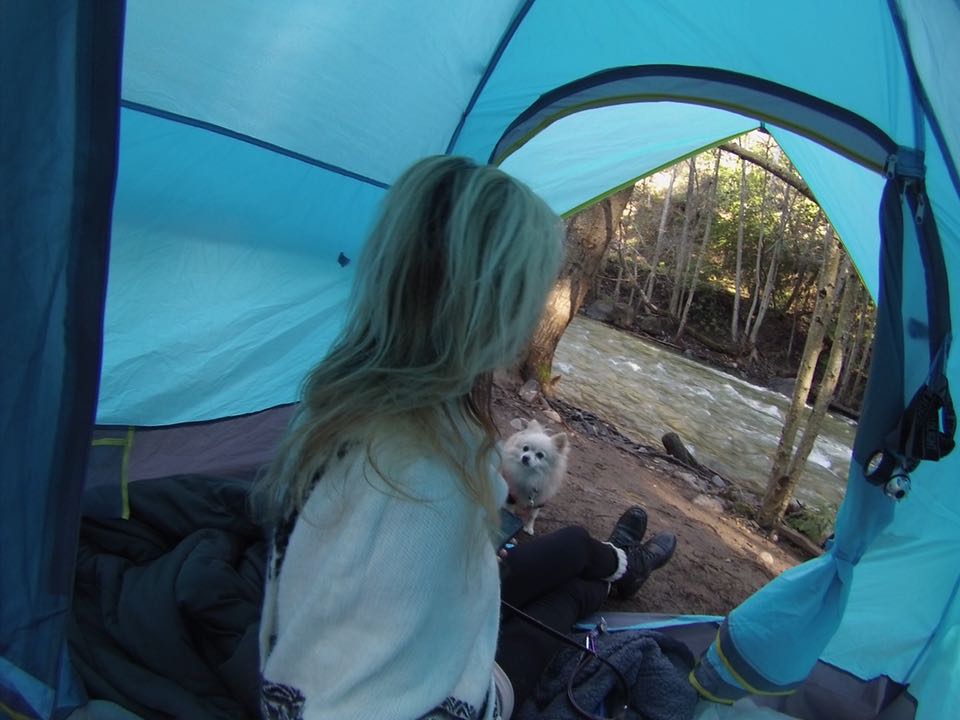 Really annoying to fold up and carry, but obviously really necessary. Below is what I use, but side note: If I'm driving to go camping somewhere, I also bring my pillows and extra blankets! (And dog bed if Oscar comes).
Ok so these may look a little funny, but I've learned from camping on the Inca Trail that these are the types of sleeping bags you want because they adapt to all temperatures. That means that they can withstand freezing cold weather, but also keep you comfortable in hot and humid weather. They're also waterproof and have a hood shape that prevents you from rolling your face in dirt while you're sleeping.
Self-inflating camping pad with attached pillow. Enough said. Well wait, I had no idea you needed these when I first attempted camping on my own, so I'll go ahead and explain; your sleeping bag, as fluffy as it may seem, if often not enough padding alone for sleeping comfortably on the ground. Sleeping pads give you some extra comfort that you'll definitely appreciate in the morning…
4. Flashlights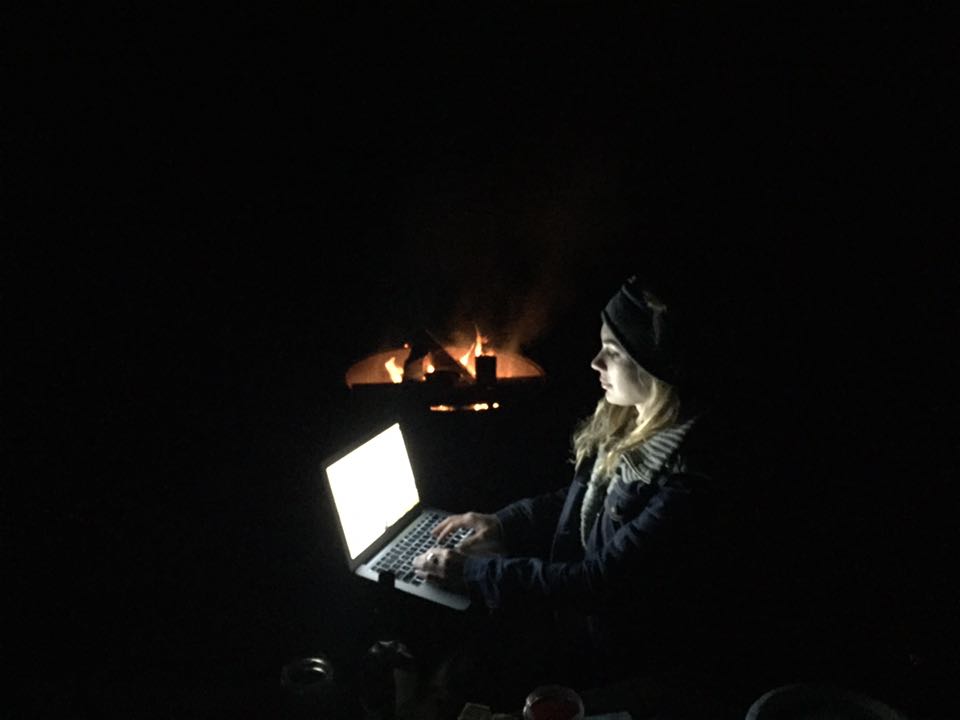 Chances are wherever you're camping, you're not going to have much light. Good flashlights and lanterns are ESSENTIAL because TRUST ME, you do not want to be wandering around in the dark! It's pretty much up to you which products you get, but just make sure they're ones with bright (preferably LED) lights, and something with an "emergency light" (usually a red flashing option). Here's a few examples:
All-in-One Flashlight
Make sure you get an LED flashlight and plenty of extra batteries. I got a flashlight from the Dollar Store once thinking I was all frugal and stuff, and ended up having to use my car headlights for light… This one is cool because it's also a lantern (the handle lights up!), and it has the emergency red light.
Lanterns

(Yes it comes with two fans, but hey, you'll never know why you'll need portable fans!)
Regular pack of two LED lanterns.
Headlamps (Yes, you need this)
Waterproof, kind of cool-looking headlamps with ultra bright lights and those red-flashing emergency lights. Yes, this may look stupid, and I honestly refused to wear it at first…but trust me…it's extremely useful and you need it.
Phone Flashlights
This is (hopefully) something you already have, and admittedly, I use my iPhone over an actual flashlight most of the time. The only thing you really have to worry about is your battery dying, so the solution to this is getting portable chargers!
PRO TIP! If you forgot or don't have a lantern, use the flashlight on your phone and put a jug or bottle of water over it (or wine…I used a wine bottle once). It magnifies the light and spreads it out like a lantern so you don't have to hold your phone!
5. Safety Gear
While I'm a firm believer that if you don't do anything stupid, you'll be safe, I can't speak on behalf of nature or even scarier…other humans. So here's some items to consider getting for your camping trip.
Pepper Spray

Not going to lie…usually my biggest fear when camping is other people.
Bear Spray

I mostly just think this is funny, but people who camp up in the mountains say that it's essential!
Bug Spray

ESPECIALLY for night time! Get the natural kind so you don't contaminate yourself and the environment with chemicals.
Pocket Knife

The most I've used this for is to open wine bottles or cut food, but…just in case.
First Aid Kit

Something I've used on every camping trip I've ever gone on.
Parachord Safety Bracelet
Parachord (a chord that bundles into a bracelet for emergency use) bracelet with compass, fire starter (if you can figure that out), and whistle. I have one of these…but mostly to look cool.
6. Essentials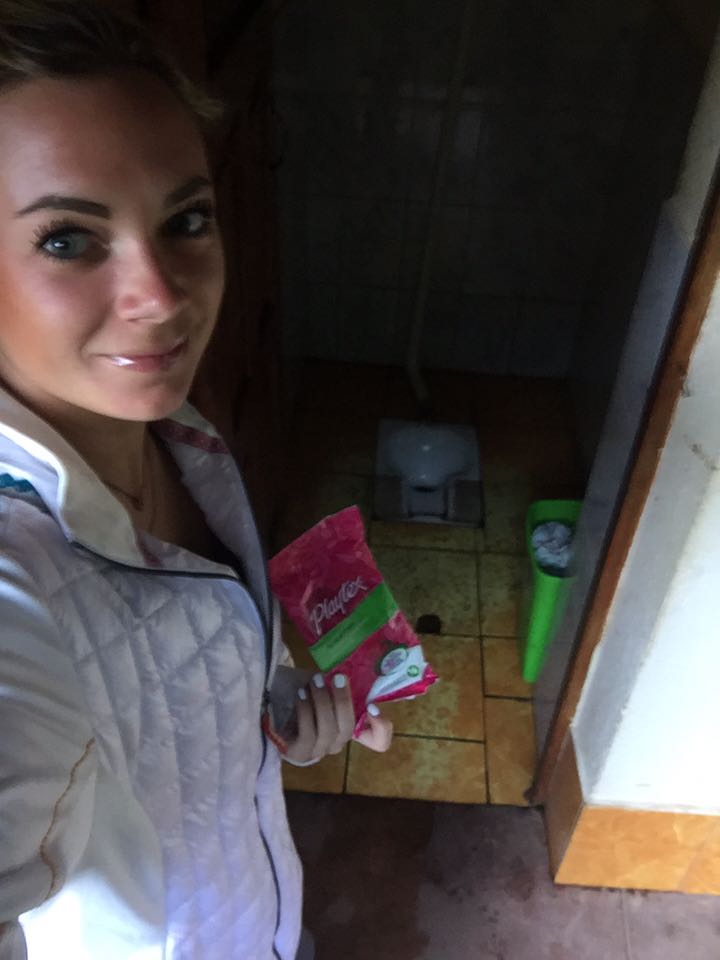 Just some random stuff you probably wouldn't think about but I've found extremely useful for camping.
Self-Filtering Water Bottle

Make sure you bring a lot of purified water, but in case you run out, it's always a good idea to have one of these self-filtering water bottles when you go camping. Most campgrounds offer water, but it's from a spout, and you can't ever really be sure how clean it is.
Tupperware with Lids


I've found that using tupperware while camping works wonders because you can bring pre-made food, you can use them instead of bringing plates/bowls, and you can store food without worrying about attracting animals.
Cooking Stuff


This thing is awesome. It includes a pot, pan, bowl, cooking spoon, sponge, and foldable fork and spoon, plus a mesh bag to clean it.
Trash Bags


Super glamorous, I know. But trash bags are more important and handy than you think. I had to make a tarp out of them once when it rained! But more importantly, you always need to be sure to throw your trash, especially food away, because bugs and bears WILL get into it! You also might need somewhere to throw away your toilet paper or wipes if you're camping somewhere with no bathrooms…
Sanitary Wipes
NOTE: In an attempt to avoid any awkward moments here, I've included various types of wipes. But no matter which type you choose, I HIGHLY recommend them not just for the bathroom, but because there's a good chance you won't have a shower, which means you will stink. I spent 4 days on that Inca Trail with no showers and I'm telling you, feminine wipes worked wonders! (Sorry guys, but I got you too below).

7. Photography and Gadget Gear
For me, photography is a big part of my camping excursions, so in case you're interested, here's the stuff I usually use and some links to posts I've written about how to use them.
GoPro Hero 3

I still use this older version because I like the photos better but it's literally my main camera and I love it. It takes a bit to get the hang of, but I've figured out a few tricks: How to Use a GoPro Hero 3
GoPro Hero 4 Session

This is the newest GoPro model, and although I use the older one for photos, I use this one for video. It's basically destruction proof (and waterproof) and takes really good action videos.
"Selfie Stick" AKA Awesome Photo Taking Pole

Call it what you will but this "awesome photo taking pole" is what gets me some of my most amazing shots. It allows you to get wider angles and aerial/panoramic/fish eye photos, plus you can obviously be in the picture.
Nikon Coolpix


In an attempt to be a professional photographer (apparently my GoPro photography doesn't count) and also to have high resolution photos to use for my posts, I have a Nikon, but not the big fancy kind. It's digital, not DSLR, but it still takes great high res photos, and can zoom in on an ant from like 30 feet away.
Nikon DSLR

For those of you who are a little more serious about photography, or just really love it, I'd suggest looking into a DSLR. They're a little more pricey but it's what all the pro's use, and the photos are undeniably incredible. I don't know how to use one but I watched my Northern Lights guides use them to get photos of lights (my Nikon wasn't powerful enough…and it froze), and the pictures turned out amazing. Also, make sure you research different kinds, and make sure if you buy one it comes with everything you need like the lens, battery, etc.