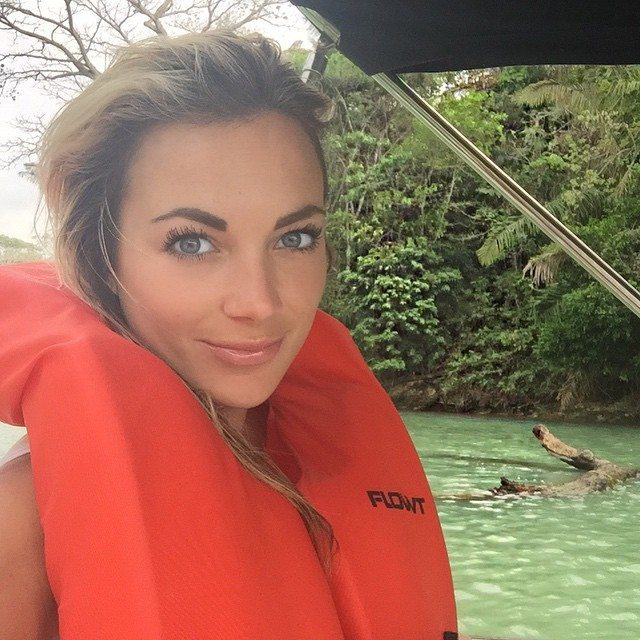 Hi! Thanks for checking out my blog! My name is Alyssa Ramos, and I'm a 27 year old LA transplant with a severe case of wanderlust and a love of writing, wine, adventures, and philanthropy. I travel to learn, and appreciate other places and cultures, and most of all, I travel to inspire others to get up, save up, and go travel this amazing world too!
So far I have been to over 30 countries and 6 continents. I make money from writing travel articles for various sites, and as the travel writer for Geo Chic Magazine. I save everything I make and put it towards traveling (well..and rent, wine, and food), plus I can work from anywhere in the world, so it all works out!
I tend to travel solo, which has taught me to be ridiculously independent and fearless…in fact you'll often find that I almost purposely do things that you're not supposed to do, just to find out what happens. (I may or may not have smuggled a plant back from Cuba, shhh). I'm the kind of girl that will jump off a cliff in Corfu and volunteer in the dirt in South Africa, yet put on a ball gown for a charity gala, or get dolled up for a night out in Hollywood. Because why wouldn't you want to do it all?
I love sharing tips to help other travelers with their trips, and hope to one day be a go-to travel, and philanthropy expert. Giving back and helping others means a lot to me, and is a big part of who I am and who I want to always be.
Recently I launched a charity I started called HeartSleeves.org to help send T-shirts to a school I volunteered with in Muizenberg, South Africa, and I am proud to say the first campaign was a success! I now plan on doing fundraising campaigns for every place I travel to depending on what I see that the people there need.
There are many more places I'd love to go (i.e. Antarctica, Easter Island, Bali, Iceland), and in time, I'm sure I'll get to see a lot more of this marvelous world. Life's a journey, and I'm just getting started! And who knows, maybe I'll find someone just as wanderlust to wander around the world with!
Happy Travels!
Contact:
PR/Media Inquiries: info@mylifesamovie.com
Twitter: @AlyssaRamos
Instagram: @mylifesatravelmovie
Alyssa is originally from Palm Beach, FL and received her Bachelor of Science Degree in Biology from Florida State University. One year after graduating, Alyssa accidentally moved to LA after visiting and never going back home.
She landed a job as a journalist for Splash Magazines where she learned the journalism and writing skills necessary to get noticed by the Editor-in-Chief of Icon Magazine, Julie Rabbani, who asked her to write an interview article as a favor and ended up hiring her as the full time celebrity and fashion interviewer.
Then the travel bug bit her really hard in the ass and she started traveling the world and writing about it.
She now runs MyLifesAMovie.com, and is a contributing travel writer for HauteLAStyle.com, Splash Magazines, Geochic Magazine, ImMovingToLA.com, and JetSetTimes.com.