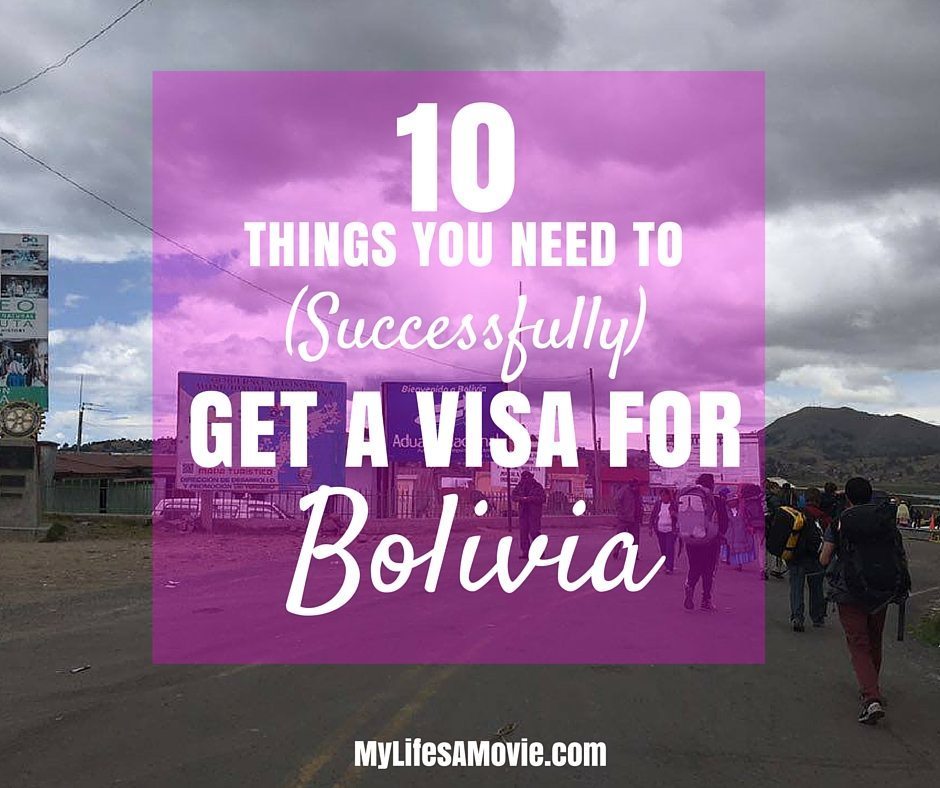 One major fail I always have when booking last minute adventures, is forgetting to look up if the place I want to go to has any restrictions or requirements for entry. That being said, I found myself extremely unprepared for my little random adventure to Bolivia after hiking the Inca Trail to Machu Picchu in Peru.
I had planned on taking the overnight Bolivia Hop bus from Cusco to Puno, then crossing the Bolivia border to continue on to Lake Titicaca, La Paz, and finally Uyuni to see the salt flats. But, MERR, fail. The Bolivia Hop people sent me the list of visa requirements a day before my Inca Trail hike, which I had approximately 0 out of 10 items ready to show, and less than a day to attempt getting them.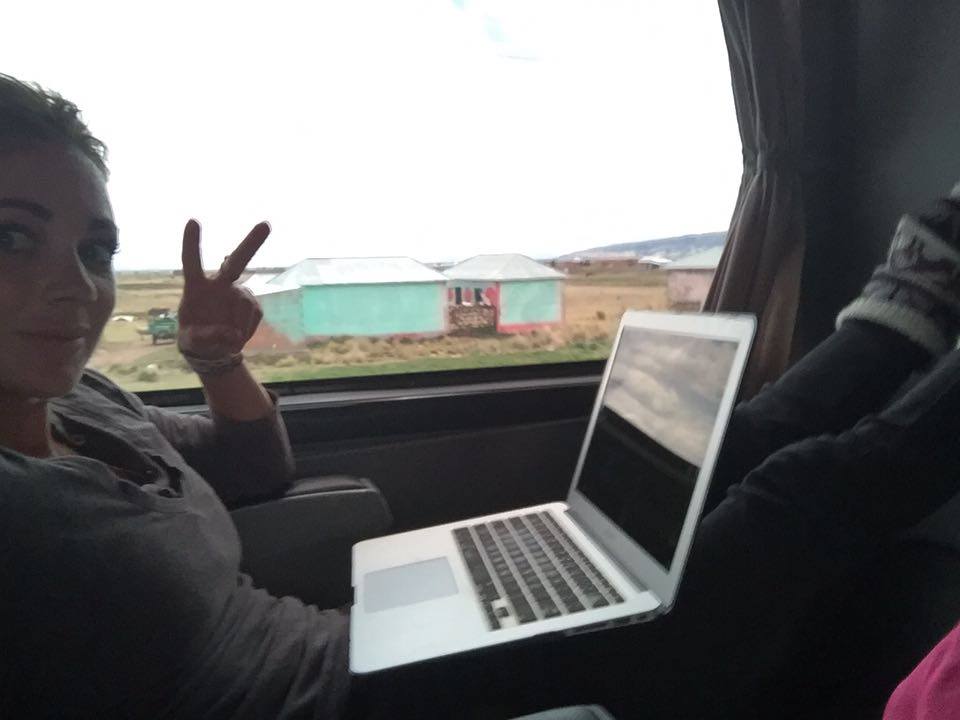 It ended up working out eventually thanks to the help of my hotel in Cusco, some backpackers I met on the bus, and the Bolivia Hop bus guide who helped me get some last minute items, literally ON the border of Peru and Bolivia. So if you're planning on traveling to Bolivia either directly, or from another destination, be sure you have these items, even if they don't really require some of them.
*By the way, these technically apply to everyone, but they are especially strict on U.S. passport holders, thanks to America  for making it so hard for Bolivian citizens (and many other countries) to enter the U.S. We like to call it, "the reciprocity rule".
*Also, in addition to this stuff, obviously you know to bring your passport, but also don't forget the white exit paper for Peru or wherever you're coming from!!! OH, and you need 2 BLANK passport pages (U.S.) because they take one FULL page just for the visa sticker, and another for the stamp!
(*Asterisks denote items they actually collected)
1. Two Passport PHOTOS*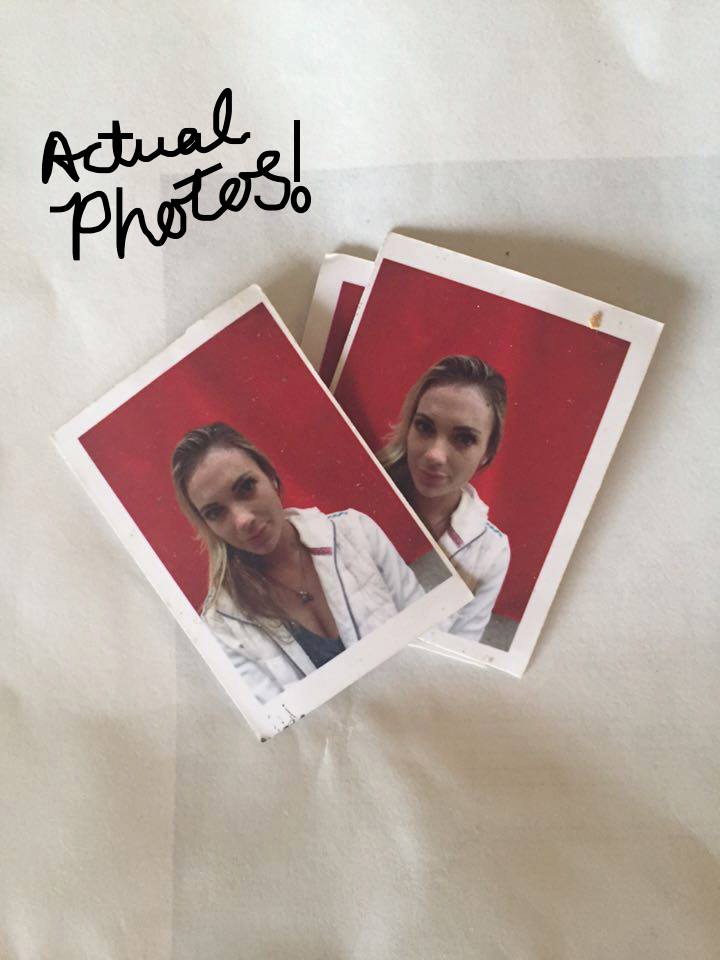 These don't have to be your actual passport's photo, they just have to be an actual, real-life photo of just your face against a solid background. You need these for the visa that they make and give you at the border, which means you don't get one if you don't give them a photo. My smart ass thought that extra copies of my passport could qualify as the two passport photos, but nope. Everyone yelled at me when they found out I didn't get the easiest requirement, and the bus guide ended up having to take me to get photos taken at the border for 30 Bolivianos (about $5).
2. Two Copies of Your Passport*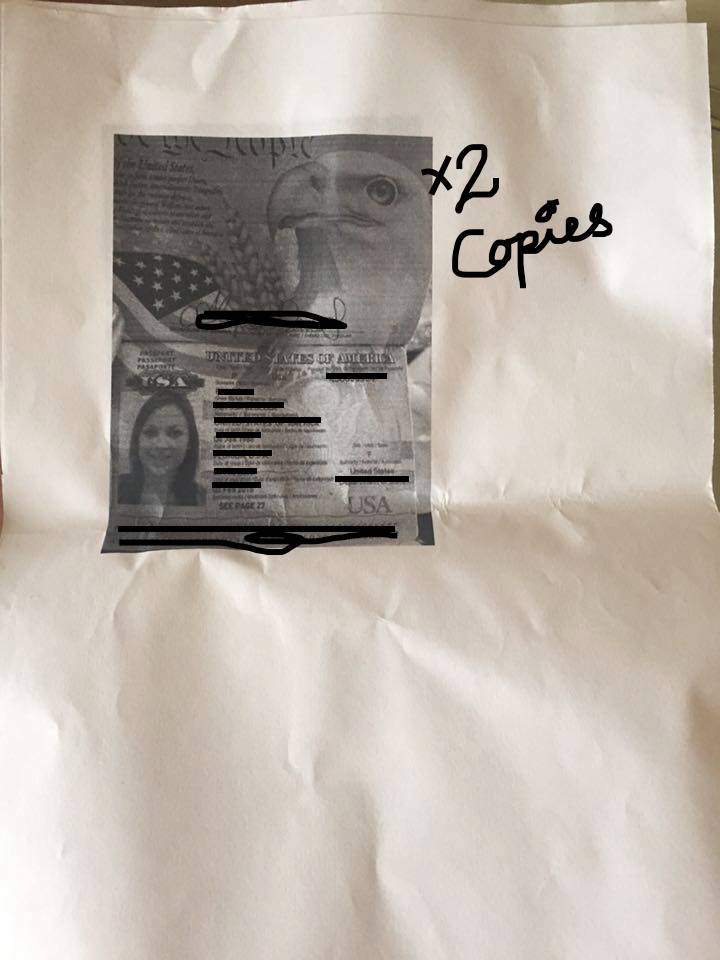 You should have a few copies of your passport anyway and at all times when you travel, but they require two to cross the Bolivia border…even though they only end up taking one. If you can't find a scanner, take a picture of your passport with your phone, email it to yourself, then go print it out somewhere, or email it to a hotel concierge to print from their computer.
3. Yellow Fever Vaccine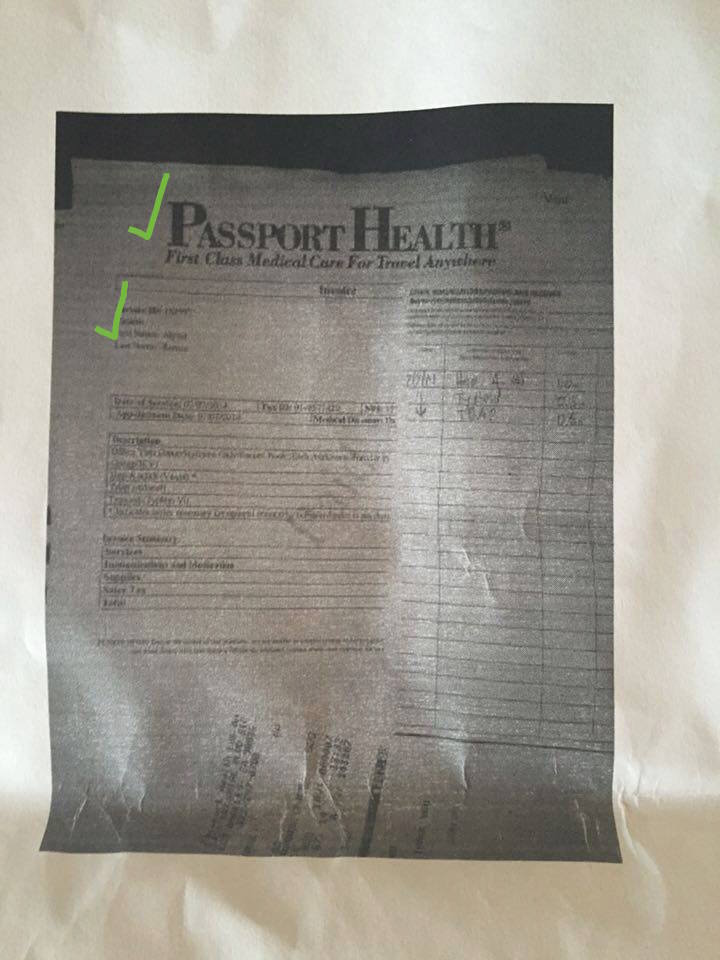 Nothing is more awesome then finding out you need a freaking shot in order to enter a foreign country. I slightly freaked out over this one, and thought of everything from forging the vaccine name on my actual vaccine log, to shrinking the image of the log so you can't really read the names of the vaccines I actually have, but I ended up not even being required to show it at all, which is what most people said would happen anyway.
Unless you're planning on going to the jungle (I was only going to the salt flats) you probably don't actually need Yellow Fever vaccine, however I'm not a doctor, so don't quote me on that. If you're really paranoid about it (like I was), I did find out that you can go to the local medical clinic in Cusco (or pretty much anywhere you are), and get a walk-in vaccine, however it might cost you a pretty penny (or sole), I believe it ranges from $20-100 USD.
***If you want to get the vaccine in Cusco, here's someone's experience and info on where to go: 
"The Cusco Regional Hospital offers Yellow Fever vaccinations weekdays during regular office hours. Bring your Passport!
The Hospital is at Av. de la Cultura ~5km east of the town center. No appointments needed, just go to the hospital and ask for the "departamento de inmunización" which is actually in the same room as the baby care. Ask if they have the vaccine then pay at the cashier for the "vacunación fiebre amarilla" and go back with your receipt to the "departamento de inmunización" to sign in and wait your turn."
4. Proof of Departure*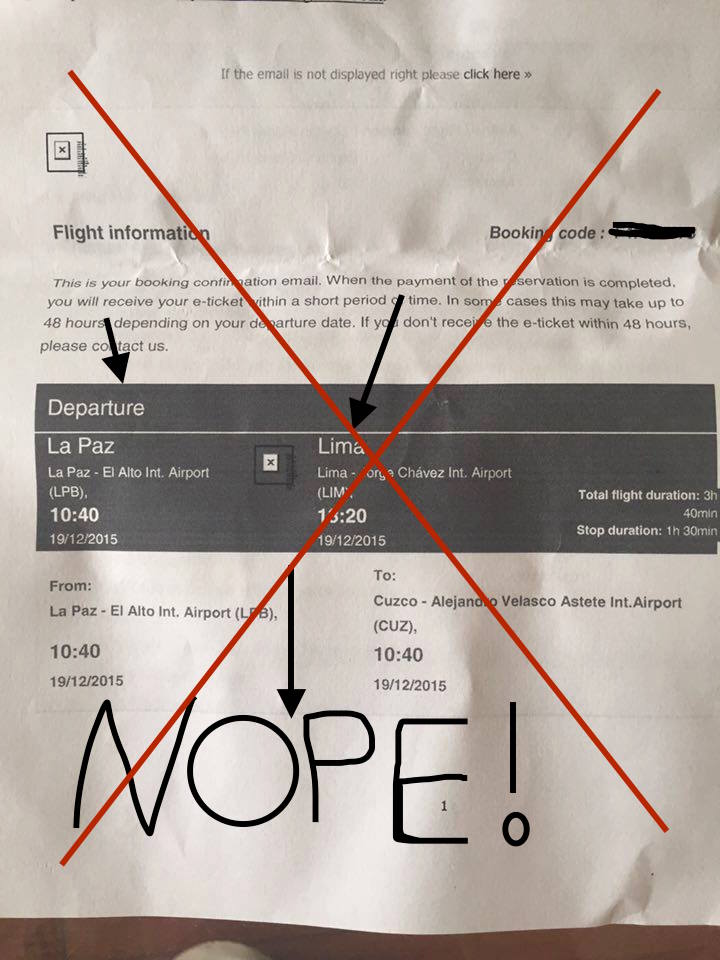 Another fail, because I thought this meant proof of just a departure out of Bolivia, so I printed only my flight from Bolivia back to Lima where I had my return flight home to the U.S. Well, apparently that didn't qualify, and they needed proof that I was going all the way back to the U.S., and not trying to sneakily stay in South America for more than I was allowed to.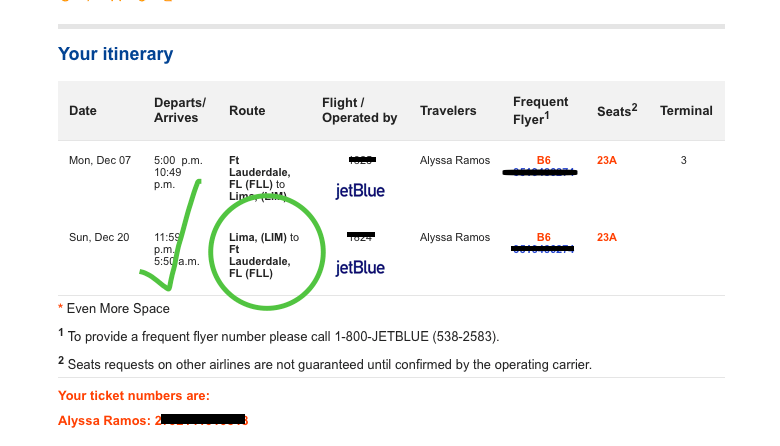 Like the passport photos, the Bolivia Hop guide had to also bring me into a little shack at the border to use a desktop computer to print my flight confirmation from Lima back to the U.S.
5. Proof of Accommodation*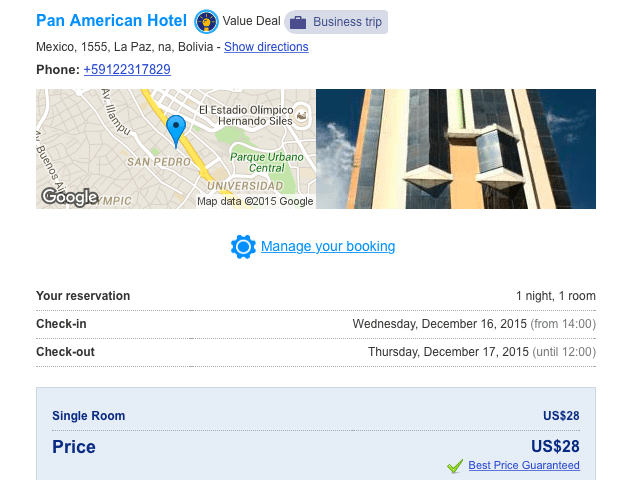 I actually did have proof of my hotel reservation in Bolivia, and they did take the printed copy, so be sure to get this one taken care of, even if you really aren't sure where you're staying yet. Some of the people who didn't know where they were staying yet simply made a reservation that had a free cancellation policy, booked a room, printed the confirmation, then cancelled it. Bolivia Hop helps you book accommodation in hostels they work with if that's the route you want to take, but I had pretty good luck finding specials on actual hotel websites that I found just by looking up "Hotels in La Paz" and using the map to see where they are.
6. Typed Day-to-Day Itinerary*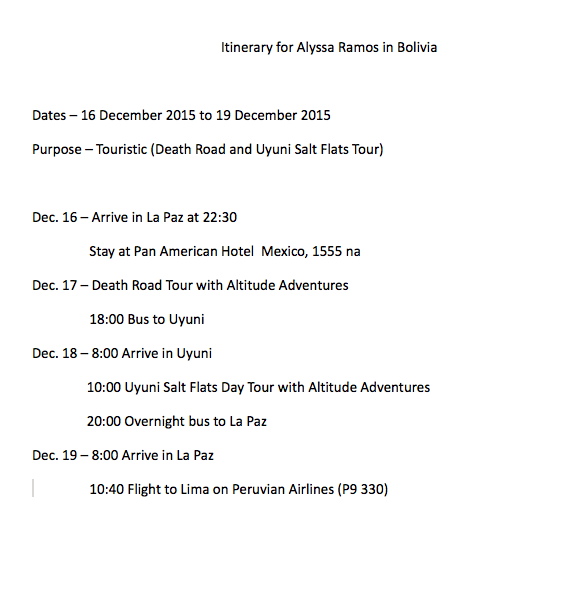 I haven't been asked for a written itinerary anywhere else except Cuba, but luckily my over-planning, neurotic self always has one anyway. It sounds tedious and a bit much, but it's really easy to just quickly type up the dates you'll be there, and what you're planning on doing each day. Plus it's good to keep yourself organized, and maybe even to send it someone in case you go missing or something.
7. Copy of Bank Statement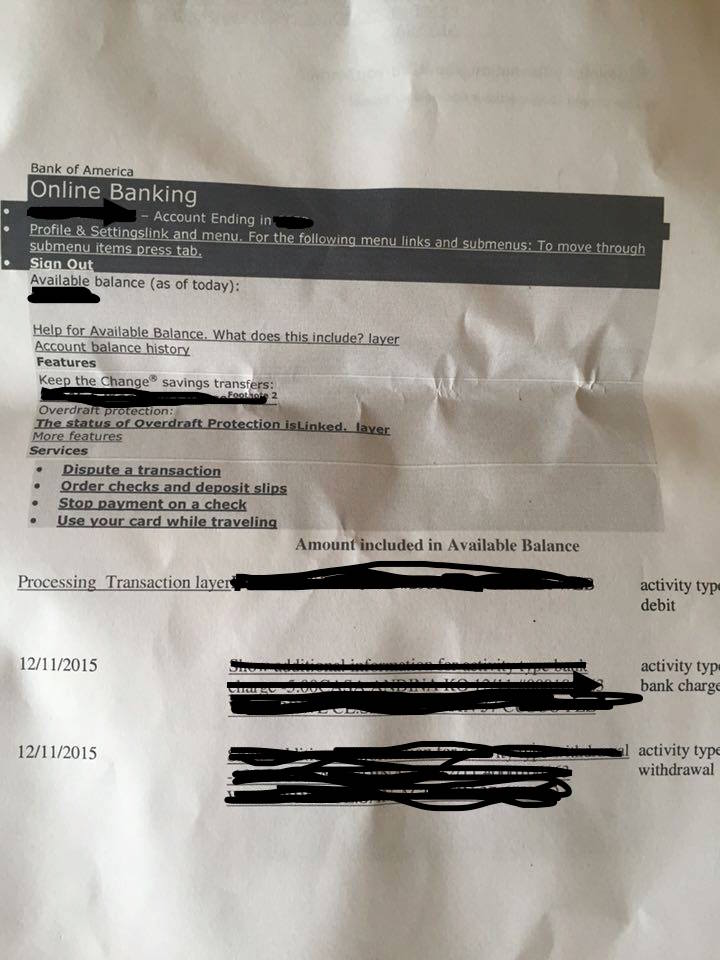 I'm assuming that they ask for a copy of your bank statement to make sure you have enough money to get out of their country when you're supposed to, and not over-stay your visa. All you need to do is either take a screen shot of your bank statement with your name, end of your account numbers, and a few transactions (or copy and paste it like I had to because I couldn't figure out how to take a screen shot on a Peruvian desktop), and print it out. Don't worry too much about doing it right though because they didn't check that either.
8. Bolivia Entry Form*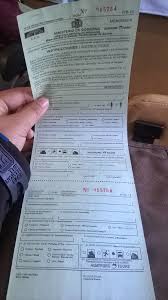 You'll be given an entry form similar to what you get on a flight (or on your flight if you're flying in), which you MUST fill out 100% correctly or they will 100% deny you. If you aren't sure about something, ask someone! It's really not that hard to fill out, but I think they want to make sure your transportation and destination information match up correctly with the rest of the documents they require.
9. Sworn Statement for Visa Application
I have no idea what this was even for, but they didn't ask for it or check it. The Bolivia Hop people gave us them to fill out, so do it anyway just in case, but it's not something you need to worry about obtaining on your own beforehand.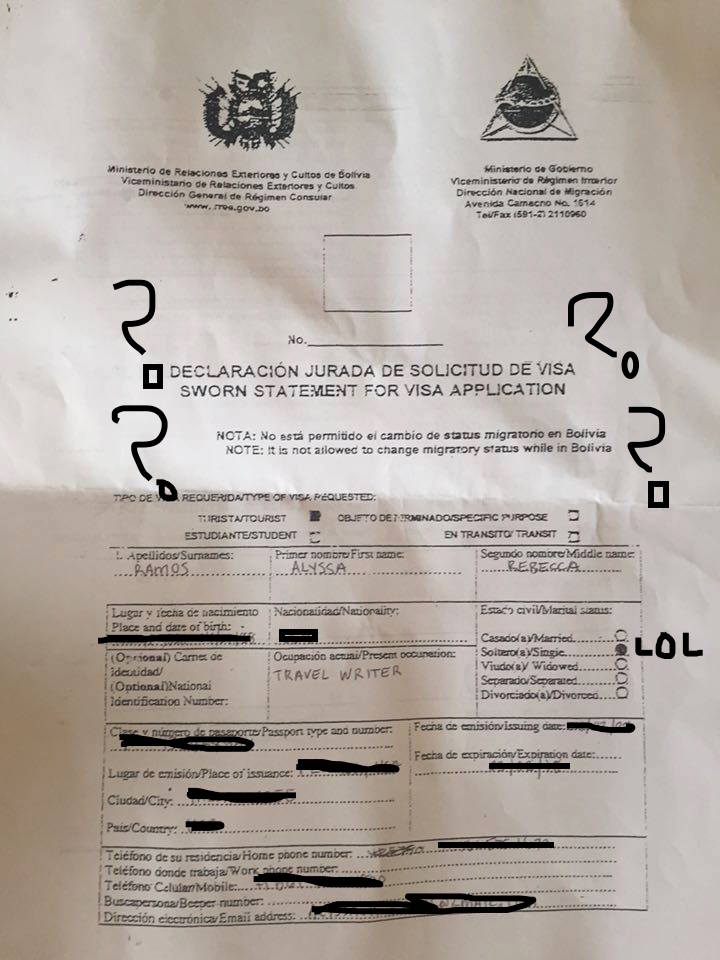 10. MONEY!!!!!!*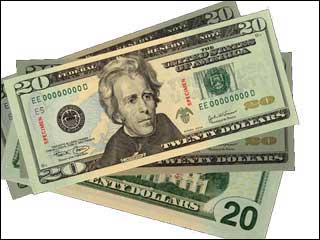 Here's my favorite part about crossing the border to Bolivia!
U.S. CITIZENS MUST PAY $160 IN NEW, CRISP, UN-DAMAGED BILLS….Everyone else in the world, only pays $55. Thanks America!
I'm not joking about the new, crisp, un-damaged bills part either. If any of your bills has the slightest tear, rip, or mark on them, they will not be accepted. I had exactly $160 in $20 bills, with about $8 in other small, crumpled bills, but assumed my $160 would be Ok.
NOPE. The Bolivia Hop guy took out two of the $20 bills, and asked me if I had other money. When I said I didn't, he looked at me like he wanted to smack me, but luckily ran around to all the little shops at the border until he finally collected enough "perfect bills" to replace my two "damaged" ones. Once I handed all of the "perfect bills" to the border control guy, he literally examined each one of them THREE times to make sure they were perfect!
It took everyone else about five minutes to get their visas and passports stamped…and about thirty minutes for me and the one other U.S. citizen to get ours. After giving them all the paperwork, photos, and money, they then had to type in various things on the computer, make a copy of my photo on the visa, print it out, stick it to an entire page in my passport, take my picture with another camera, type some more stuff, staple some papers together, make me sign two papers, then finally send me to the next window to double check everything, and stamp my visa and passport.
Fun times at the Bolivia border, good luck!