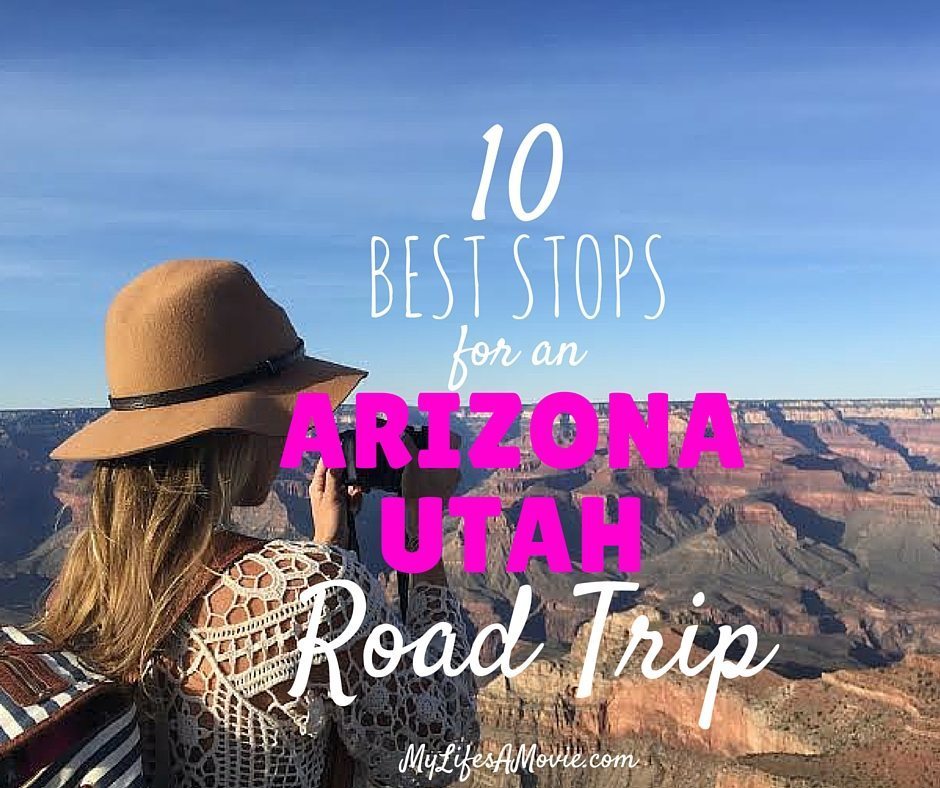 That's right. I decided to drive my gangster little Ford Mustang and go camping in an actual tent for 10 days around Arizona and Utah.
Why? I've been to 32 countries and 6 continents, yet still hadn't driven 8 hours from my apartment in LA to go see the Grand Canyon. I hardly ever consider going to the World Wonders or interesting places that are in the U.S., and feel like they are often overlooked when compared to those in other countries.
I've also become accustomed to the luxuries and perks of being able to stay in a hotel when I travel, but I decided to opt for the full "road tripping" experience and camp as well (Ok maybe I stayed a night or 2 in a hotel for the sake of Wifi) to see if I can actually do it, and how much more affordable it is as an accommodation option.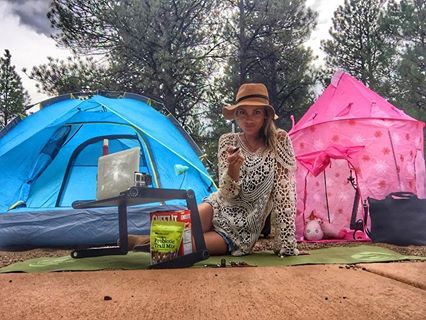 Before, this post was my "bucketlist" for all of the things I wanted to see on my Arizona and Utah road trip…now, it's a guide to seeing the insanely awesome places I checked off, plus a few more! You can do this road trip in 10 days like I did, or you can space it out and take longer, or perhaps make it into two separate road trips in shorter periods of time!
 I started in LA and drove to Vegas first then proceeded in the following order to do a loop around, then back to Vegas, then LA. You can do the same, or, fly into Vegas and rent a car, or another option is doing the same thing from Phoenix!
NOTE: This includes 4 National Parks, and 2 Indian Reserves, which means you have to pay a fee of $8-30 for each one. If you're planning on doing everything, look into a National Park Pass which is only $80! Also note that these areas are very popular for tourists, and hotels/tours book up, so try to make reservations in advance!
1. The Grand Canyon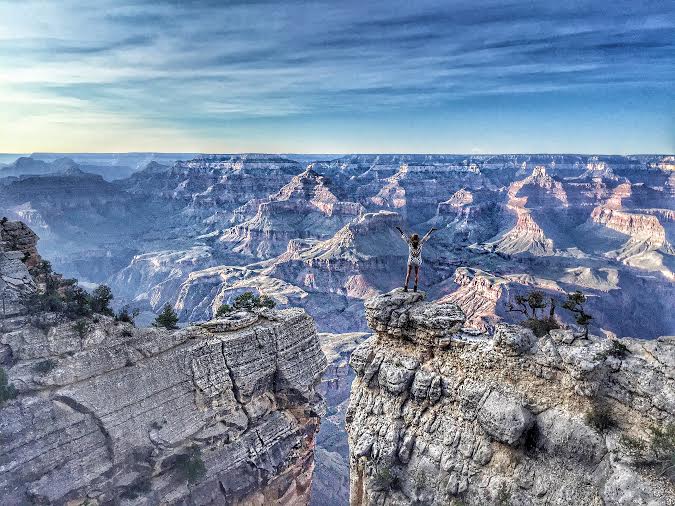 They don't call it "grand" for nothing! This is one freaking cool crack in the Earth that has several view points you can get to by either hiking or using the free shuttle. You can also look into other adventures here like rafting (dangerous, expensive, and takes a long time), hiking DOWN the canyon, and camping! I camped at Kaibab Lake Campground, which…I kind of just found, but it was only $20 a night for a nice little lot for my tent that had a driveway, picnic table, grill, and fire-pit, plus clean-ish toilets, and free drinking water!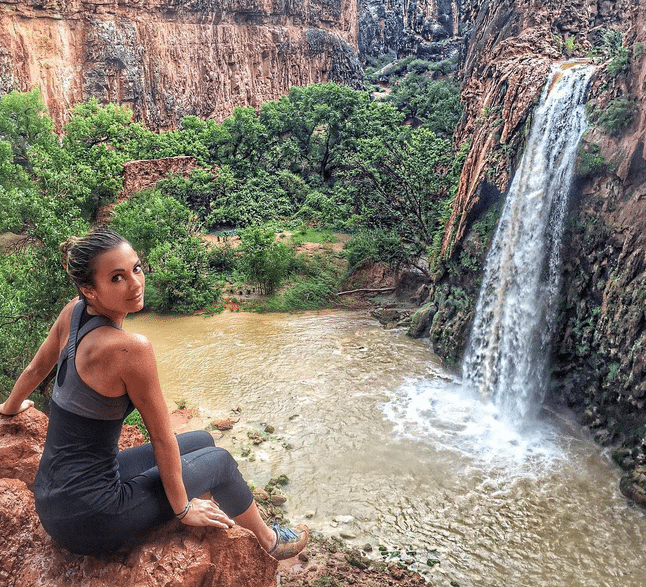 This was a mission and a half to freaking get to. Essentially…it's an 8 mile hike to the Indian reservation called Havasupai, then another mile to get to Havasu Falls. It rained (of course) when I went, and I had to get air lifted out, which was cool minus the cost…but if you want to go, DEFINITELY plan ahead because it really is difficult to get there. Here's the full details on how to do it on a "day trip" – click me.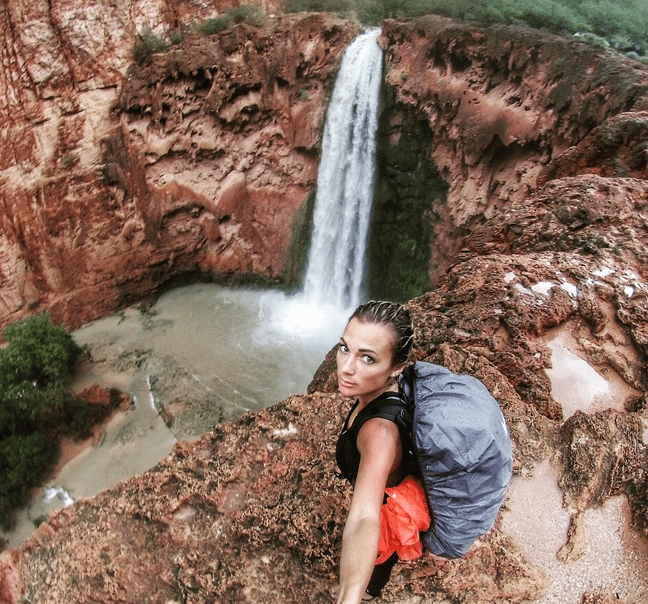 If you keep hiking past Havasu Falls for half a mile, you'll get to Mooney Falls, which is way taller, but way harder to get down to. If you have enough time, you can hike down to its shore, but if you're doing a day hike, I wouldn't recommend it.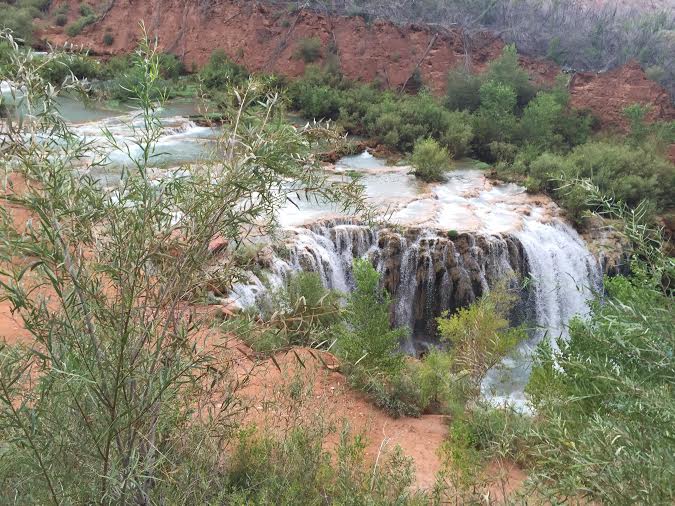 This is before you get to Havasu Falls, about 0.5 miles into the hike. It's a really cool waterfall, and you can even swim in it…but I couldn't because the thunderstorm made it too aggressive. It's called "New" Navajo Falls, because the first one dried up, and I believe this one was made from a flood a few years back.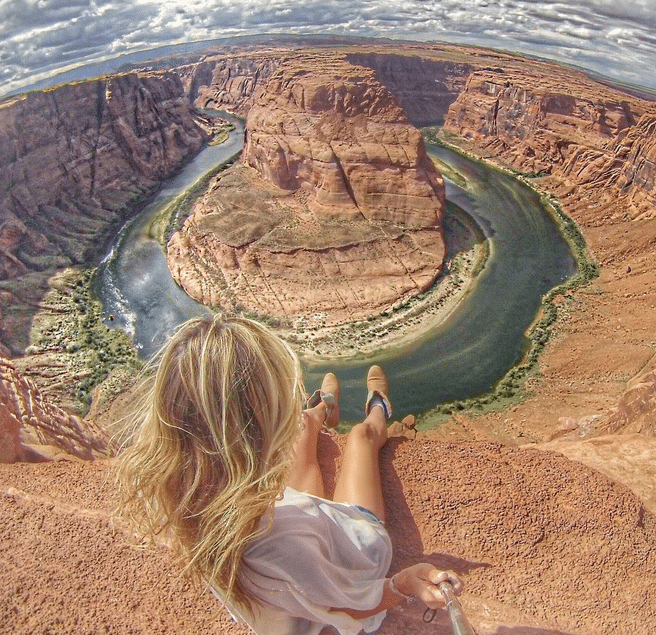 Horseshoe Bend is one of the most amazing sites I saw on my road trip, and even more amazing because it's SO EASY to get to!!! I literally just stopped there on my way to Page where I was going to visit Antelope Canyon. It's right off the side of the road on Interstate 98…just look for the lot of cars, then park yours and it's an easy little hike over to it.
4-1. Upper Antelope Canyon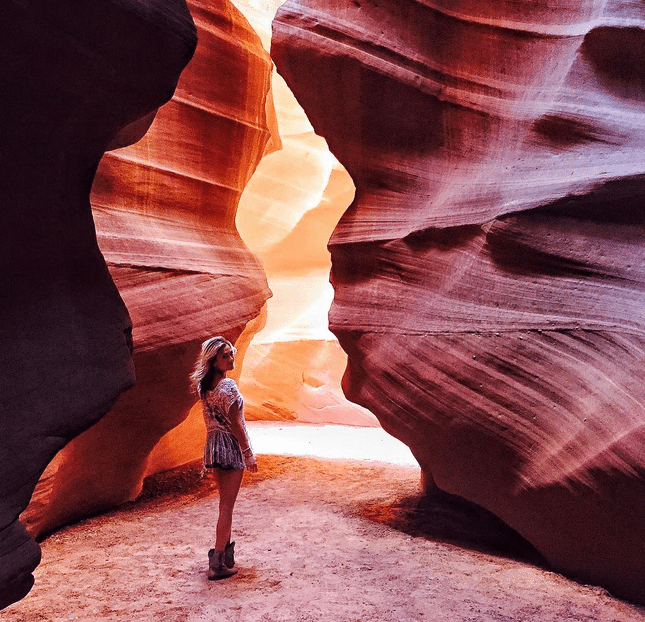 One of the main things I wanted to see on my road trip was the cool, wavy, orange walls of Antelope Canyon! I didn't know there were two different ones before I got there, but the main one most people talk about and post those "light beam" photos of, is Upper Antelope Canyon. It's about 20 minutes from Page, AZ and costs $40 for a tour and $4 for the permit. You can only get to it by tour, but you can sign up there if you get there early enough before spaces fill up, or book in advance, which I'd highly recommend!
4-2. Lower Antelope Canyon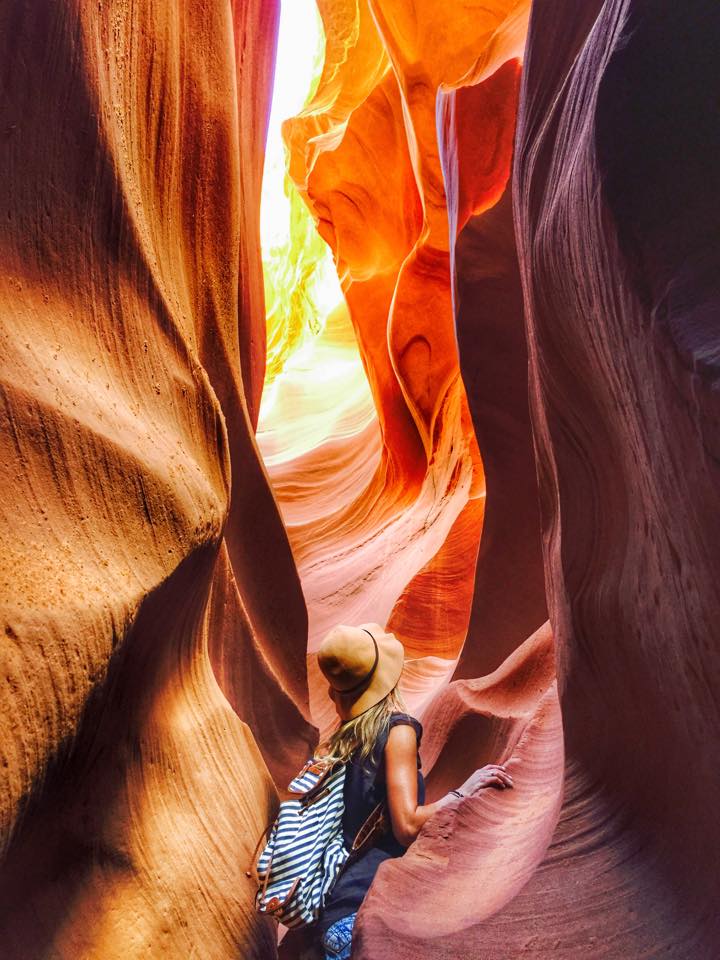 Across from Upper Antelope Canyon, is Lower Antelope Canyon, which doesn't really make sense since it's technically "above" it. It's cheaper to do a tour there (only $20 with Ken's Tours), although it doesn't have the light beams like Upper does. It DOES however, stay lit up for a lot longer, and is A LOT deeper than Upper, which makes for some really awesome photos!
5. Lake Powell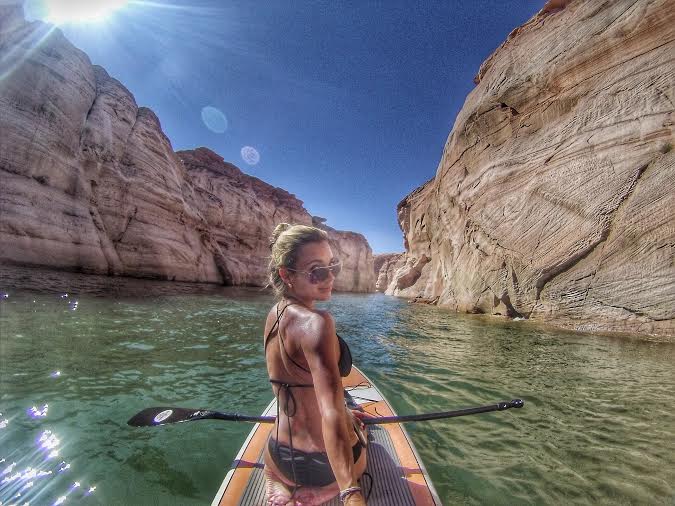 I'd HIGHLY recommend renting a paddleboard from Lake Powell Paddleboards in Page, and either doing one of their tours, or going on your own to Lake Powell, Antelope Creek, or Lone Rock. You can paddle to deserted beaches, cool rock cliffs, and even through canyons!
6. Antelope Island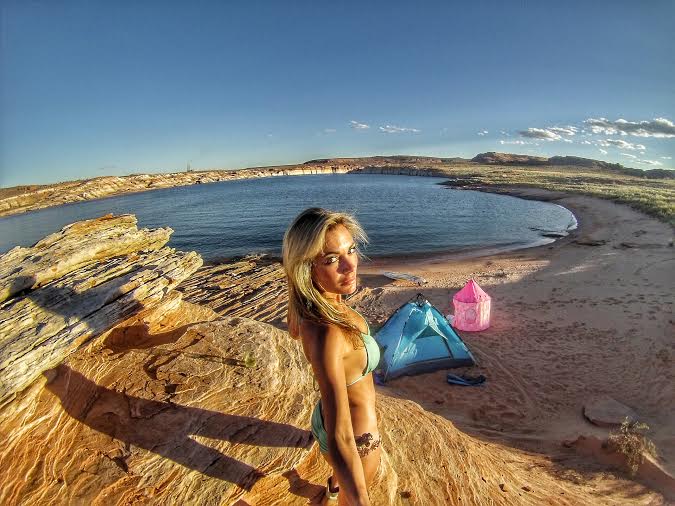 In the middle of Lake Powell is a random island called Antelope Island, where you can camp if you boat or paddleboard to it. Since it's part of Glen Canyon National Park, you'll have to pay another National Park fee of $20, but it's good for 7 days so you can park over-night. I had a grand ole' time doing it by myself, even though it got a little scary at night when the winds picked up. For more information on camping on Antelope Island, or to read a really funny story about me camping alone on a deserted island, click here!
VIDEO: Camping Solo on Antelope Island
7. Bryce Canyon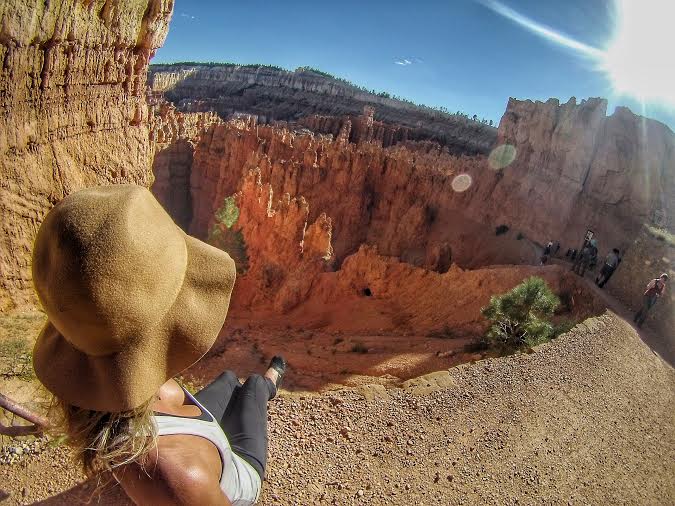 Have you heard of "Hoodoos"? I hadn't either, but apparently they are these funny looking rock formations that stick up from Bryce Canyon! You have to pay another $30 for the National Park fee, but there's a ton of different view points you can get to either by the free shuttle, or driving. I ended up driving because the buses were crowded, and went to the farthest viewpoints first where there were less tourists. I wanted to hike down the canyon in the photo above, but got cat called as soon as I started walking do decided to just drive to the farther ones instead.
8. Grand Staircase Escalante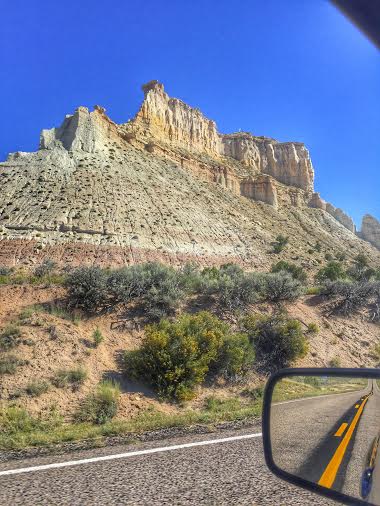 I'm not entirely sure why it's called a staircase, but there seemed to be signs for Grand Staircase Escalante all over the place when I was driving East from Bryce Canyon. I think there's a hike you can do here, but I was more concerned with finding the waterfall that's listed next than a desert hike.
9. Lower Calf Creek Falls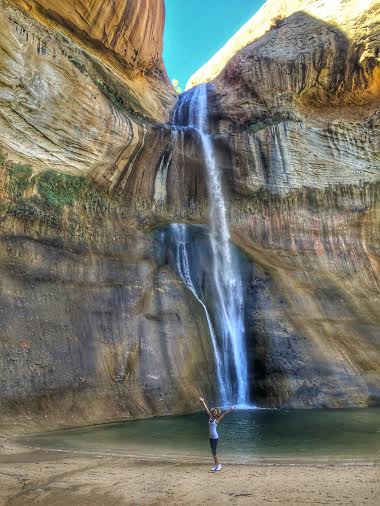 Since my hobby is chasing waterfalls, I decided to Google "hidden waterfalls in Utah" and happened to stumble upon Lower Calf Creek Falls. It's about an hour and a half drive from the Bryce Canyon area, then a 6 mile hike roundtrip. The park fee is only $4 and there's decent parking since it's a lesser known little area. There were a few people camping there, so that's an option as well, but it's definitely in the middle of no where!
10. Zion National Park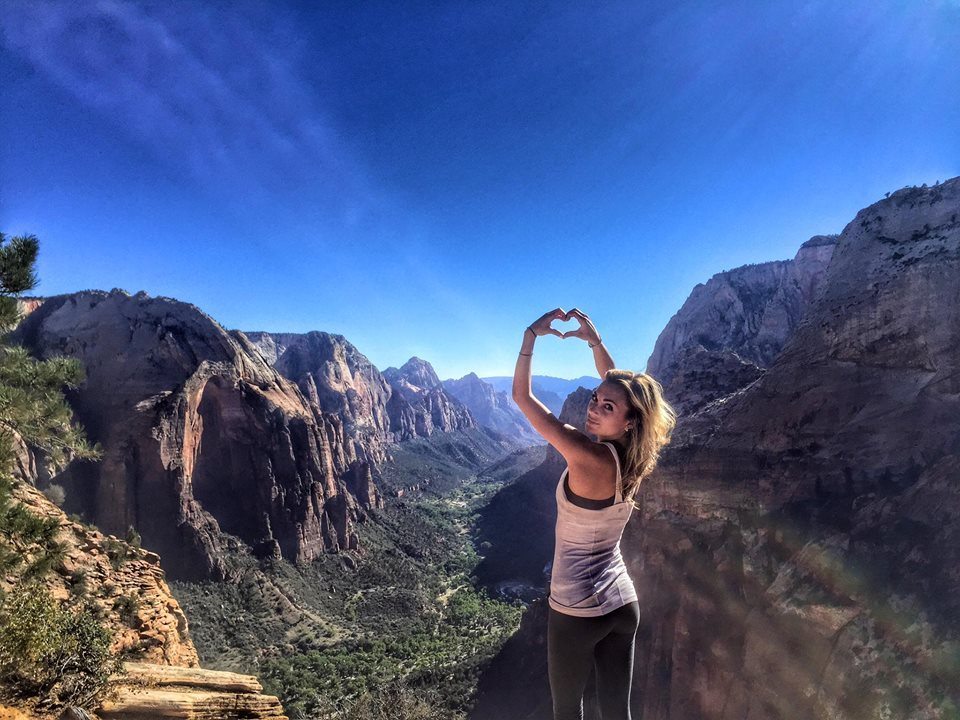 Zion actually has a really fun little town before you enter the park, which would probably be really cool to stay in if you book in advance. I didn't research the park that well, so kind of just went with someone's suggestions on the hikes, but ended up doing Lower and Upper Emerald Pools (2 miles roundtrip), and the MUCH harder, Angel's Landing (6 miles roundtrip plus strenuous inclines and rock climbing). You'll get hit with another $30 National Park fee as well, but they have the free shuttles, and free drinking water which you'll definitely appreciate after the hikes.
Pins for Pinterest!