South Coast (of Iceland) Best Coast! No but seriously, the South Coast of Iceland is where all of the best waterfalls are, plus Black Sand Beaches! You'll find the most popular waterfalls; Seljalandsfoss and Skogafoss here, as well as Reynisfjara Black Sand Beach! Plus if you're up for it, you can keep going further to the Southeast coast and see Jokusarlon Glacier Lagoon!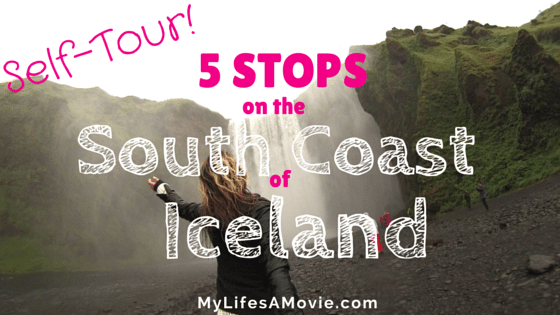 Time: Full Day
Cost: About $80 for gas + food money
Tip: Bring a raincoat & waterproof camera; chase waterfalls
When I first started researching things to do and see in Iceland, all I saw were expensive Golden Circle tours or whale/puffin watching cruises. Then i stumbled upon a tour of the South Coast of Iceland which looked AWESOME because of all the waterfalls, but wayyyyyy out of my price range.
Being the overly-ambitious DIY adventurer that I am, I quickly realized that the sites weren't restricted to tours only, and that anyone could drive, bike, or hitch hike there if they wanted to. So, instead of paying to go on one of the pre-planned tours, I just researched all of the places their tours went to, and planned my own little South Coast roadtrip fo' free!
The stops are all about 2-3 hours from Reykjavik, but you'll probably want to spend some time at most of them, so prepare to spend a whole day exploring the South Coast!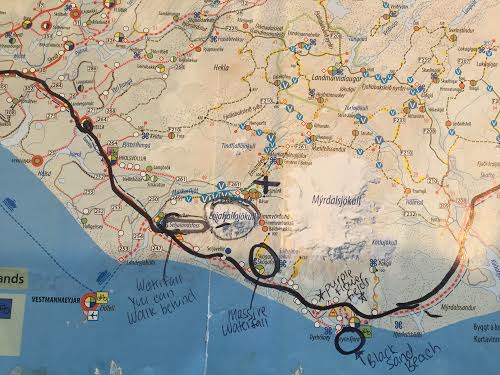 1. Seljalandsfoss Waterfall (You Can Walk Behind!)
The easiest way to differentiate this waterfall from the rest, is by its extremely difficult-to-pronounce name, and the fact that you can fully walk behind it! It's also the first waterfall you'll see as you head east along the south coast, about two hours into the drive.
Seljalandsfoss is probably my favorite waterfall because of how magical and fairy-tale like it is. It's surrounded by bright green meadows and it plunges into a cute little lagoon, that then runs down a creek towards the ocean. There are steps to get behind it, then a pathway along the inner stone wall, just be aware that there's a good chance you'll get soaked if you decide to walk behind it! (This is where the raincoat comes in handy.)
2. Skogafoss Waterfall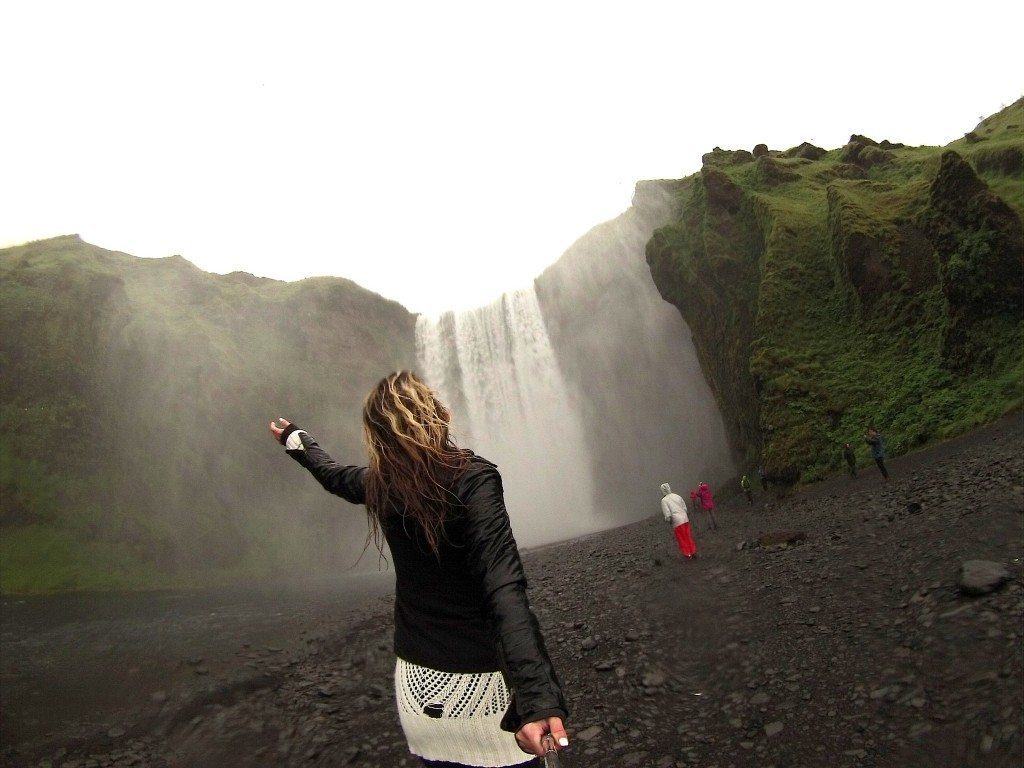 Although you can't walk behind it, Skogafoss is probably the most popular waterfall on the south coast of Iceland, and even where a few famous movies were filmed! It's a lot taller, wider, and more powerful than the dainty Seljalandsfoss waterfall, and pretty freaking cool to walk up to it.
Instead of plunging into a lagoon, it dumps down into a basin that turns into a creek which empties the water, so directly in front of it is a rocky ground area that you can walk on to get closer, if you're willing to get really wet. Skogafoss is just a few kilometers east of Seljalandsfoss, and you really can't miss it from the road.
3. Lupine Flower Fields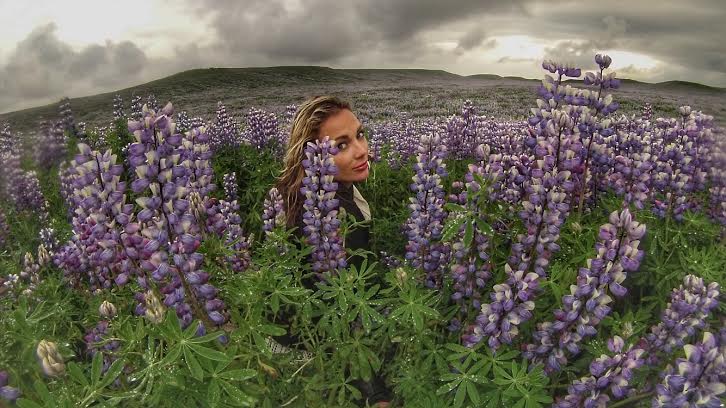 The purple flower fields aren't exactly on any of the tour stops, and they don't really have one designated spot to go see them in, but since so many people have asked, I thought I'd include them on the South Coast roadtrip. They're located on the sides of the road in between Skogafoss and the next stop, Reynisfjara (the black sand beach).
According to the internet, these flowers are called Alaskan Lupine and were first introduced to the area to help increase Nitrogen to the soil, but now they kind of take over the weaker indigenous plants…even though they're still really pretty. You obviously can't miss the fields of purple flowers that seem like they go on for days, you just need to keep a look out for the little nooks on the side of the road that you can park on to get out and take pictures.
4. Reynisfjara Black Sand Beach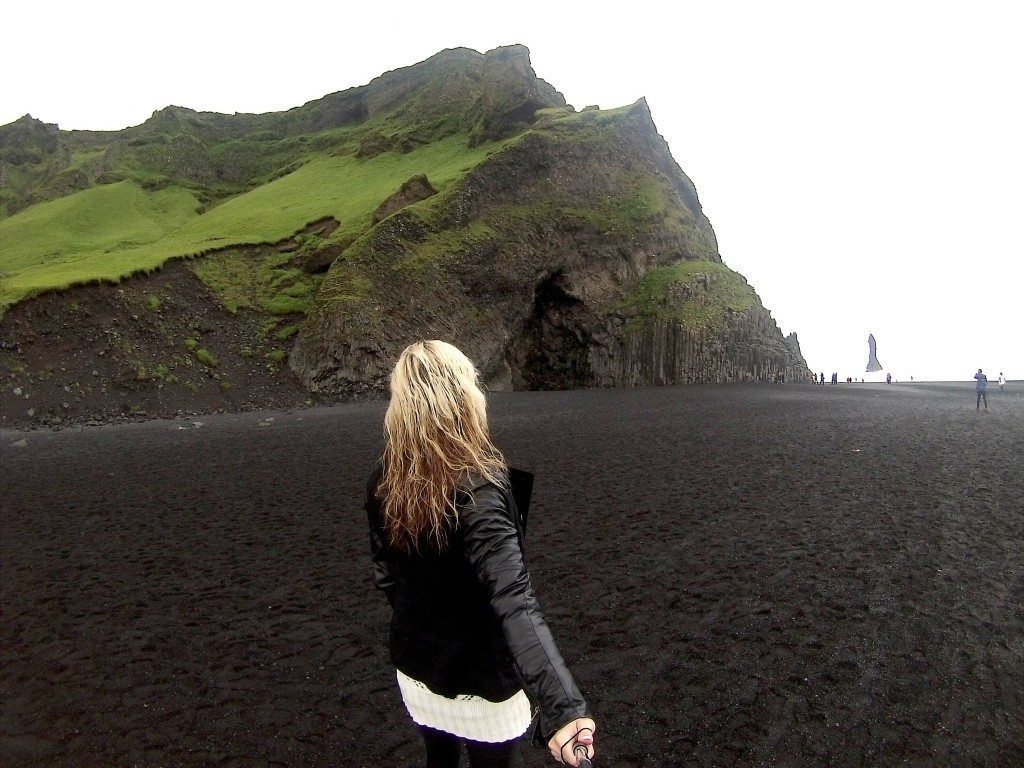 Reynisfjara is the most well-known black sand beach in iceland, and was included on most of the tours I looked up. It's a nice last stop on the South Coast roadtrip because it has a little cafe/restaurant, and bathrooms and wifi if you buy something (including wine or beer).
The actual beach is stunning as well, with its black lava rock formations that stick out from the coast, as well as the mind-boggling black basalt columns and cave that look intriguingly similar to the bigger ones in Ireland and Scotland next door.
5.Eyjafjallajökull Volcano Glacier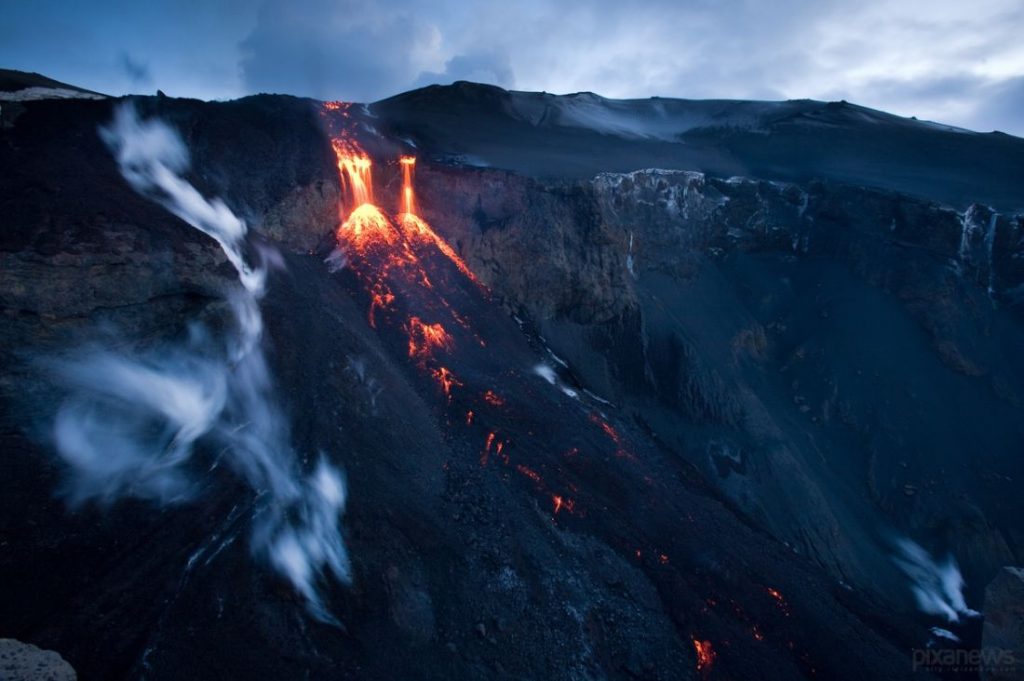 Popular for being the hardest name to pronounce in all of Iceland, Eyjafjallajökull is actually an active volcano topped with a glacier that sits somewhat behind Skogafoss. Eyjafjallajökull actually erupted in 2010, causing a lot of flight cancellations, but don't worry, it isn't scheduled to erupt again any time soon (hopefully).
I didn't get to go to Eyjafjallajökull, but if you want to check out a glacier or a geothermal pool, add this to your list of stops on the South Coast!