When you hear about Tulum, chances are it's probably in regards to cenotes or Mayan ruins. That's nice, but how in the hell are you supposed to know where these things are, not to mention, how to get to them and where to stay?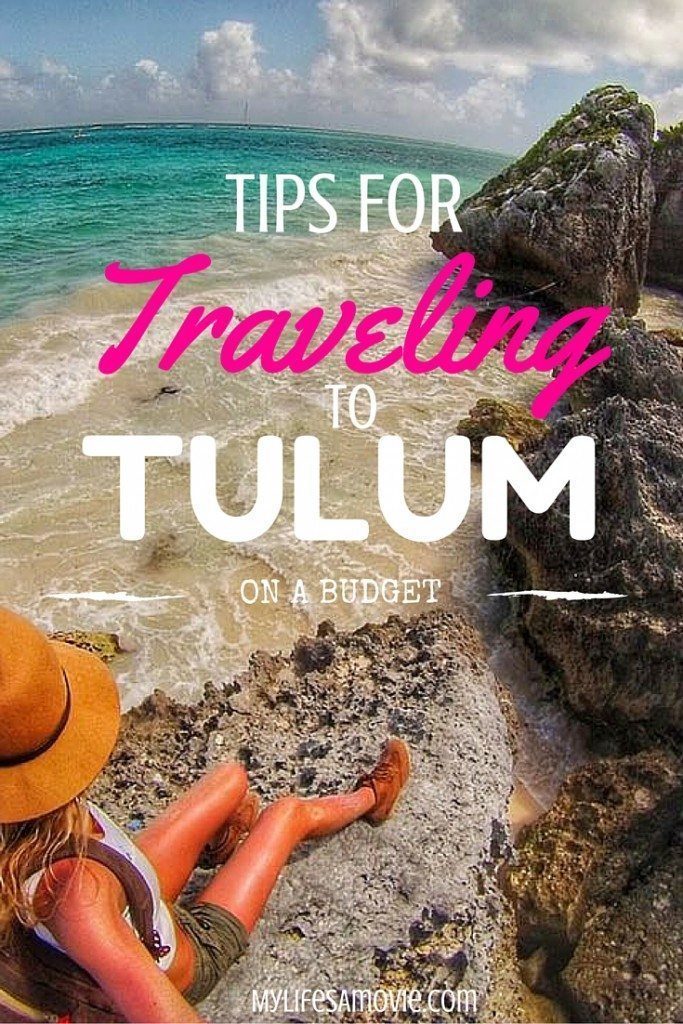 I learned that there are over 7,000 cenotes in the Riviera Maya alone, and also that there's several different archaeological ruins sites spread in different areas, but the good news is that I also learned which ones were the best and how to get to them.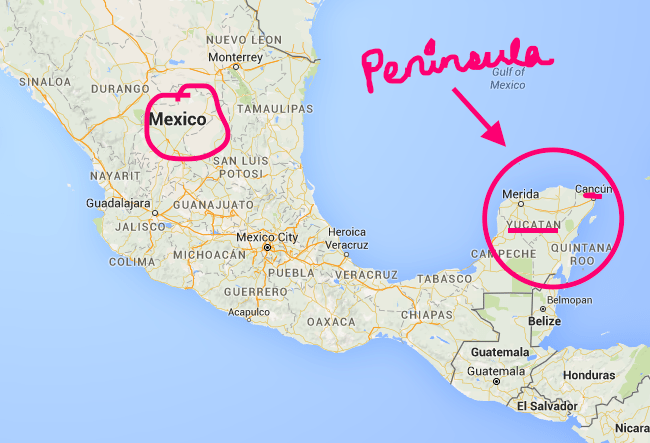 Let's start with a quick terminology and geography lesson though, so we don't get confused with where Tulum is and why I keep also referring to the Riviera Maya:
Mexico: is the country (duh), and we are talking about an area that is onthe South-East portion of it.
Yucatan/Yucatan Peninsula: This is the name of the area that the Riviera Maya and Tulum are in, and as you can see on a map, it creates a peninsula because it juts out into the ocean, and separates the Gulf of Mexico from the Caribbean Sea .
Riviera Maya: a riviera is a stretch of seaside along the bend of land. This bend of land is where the Mayans settled, thus its name, Riviera Maya. It is located along the Caribbean side of the Yucatan Peninsula, and boasts some of the fanciest resorts and beautiful beaches that you'll ever see.
Tulum: Tulum is the name of the city that we're talking about. It's located in Mexico, within the Yucatan, and along the Riviera Maya along with other notable cities such as Playa del Carmen and Cancun.
Mayans: The Indians who populated the Yucatan and surrounding areas and built the structures that are now considered "ruins".
Cenotes: (/sᵻˈnoʊtiː/ or /sɛˈnoʊteɪ/) is a natural pit, or sinkhole, resulting from the collapse of limestone bedrock that exposes groundwater underneath. Especially associated with the Yucatán Peninsula of Mexico, cenotes were sometimes used by the ancient Maya for sacrificial offerings.
Exchange Rate: It varies (somehow) but is around $17-18mx = $1USD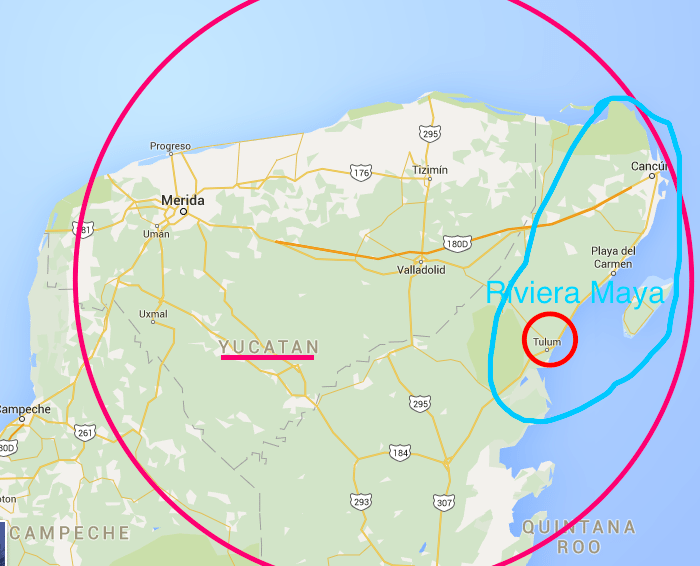 Ok, on to the more fun stuff!
What's There to See in Tulum? 
I was given many suggestions, did tons of research, but when I actually got to Tulum, this is what I found to be the most interesting, and worth taking a visit:
– Tulum Ruins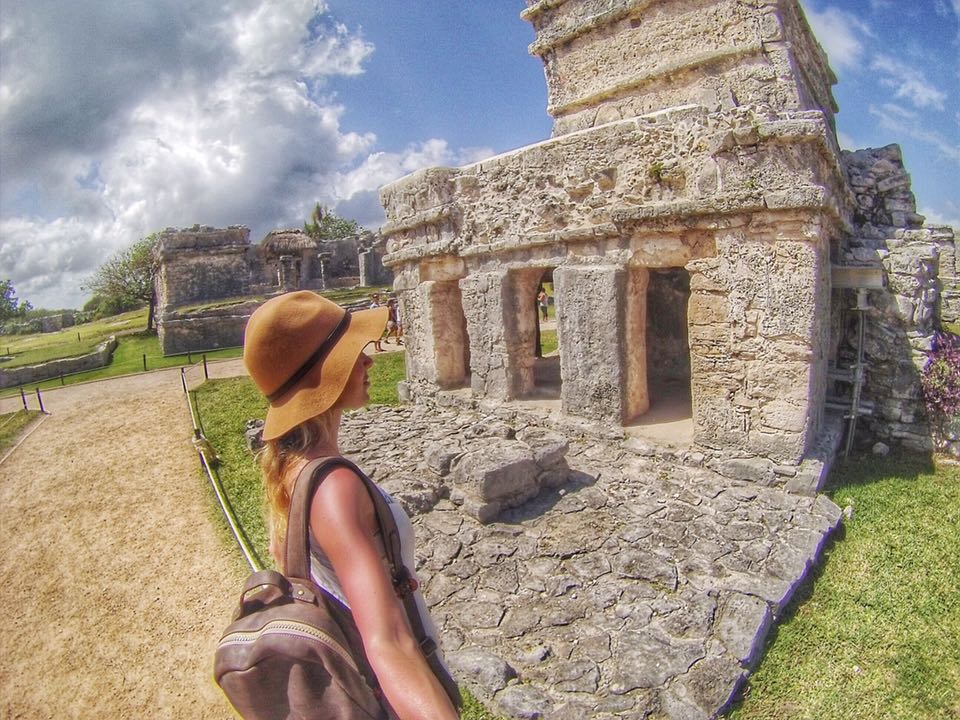 ($60-240mx)
Tulum is famous for the Tulum Ruins; a collection of intact Mayan ruins that stand out because they're on top of a cliff that overlooks the bright blue, tropical ocean. There's a small pyramid type thing, and a few other crumbled structures, but the best view is seeing them up on the cliff from down below.
The downside is that it's always packed with visitors, and it gets EXTREMELY hot during the middle of the day. It also has a massive shopping area with souvenirs and restaurants before the entrance which is annoying, and you're "supposed to" pay for parking ($120mx), a trolly to the entrance ($60mx), and then a ticket to enter ($60mx).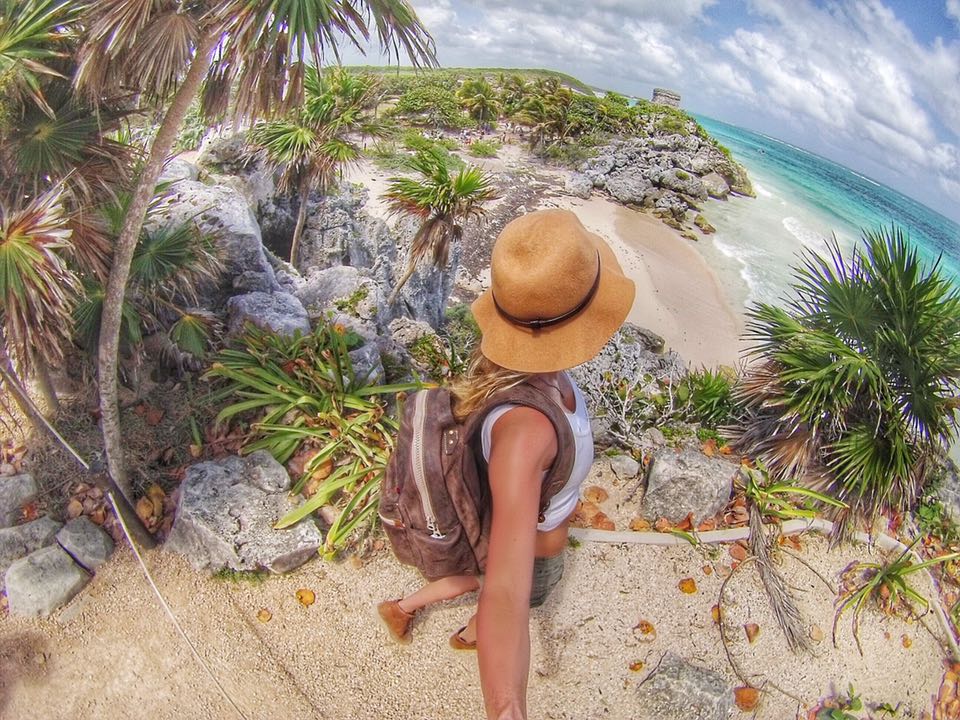 I only paid for an entrance ticket, so here's my tip for that: Instead of turning right into the parking area where there's a fee station, keep going straight a little bit where you'll see cars parked on the side of the road. I parked there and had no problems. Once inside the touristy area, there's a ticketing station for tours and the trolly, but it's only a 0.3 mile walk, so I also did that instead.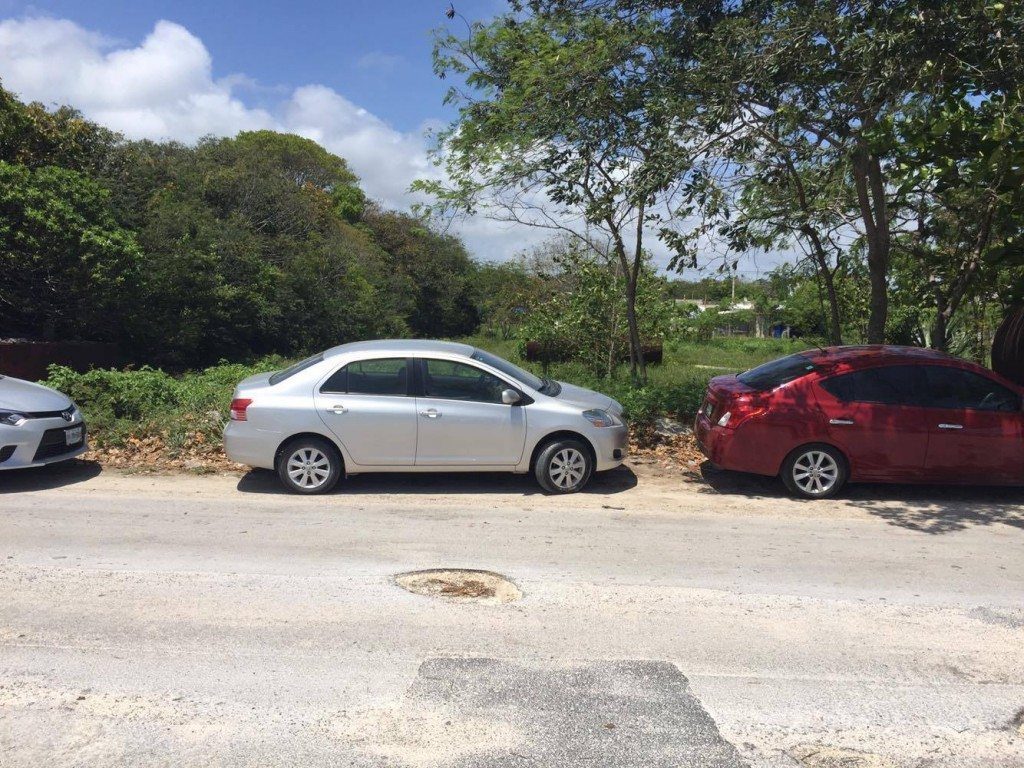 Get there as early as possible to avoid crowds and heat, and bring plenty of water, sunscreen, a hat, sunglasses, cash, and a bathing suit and towel if you plan on jumping in the ocean. (See my gear guide at the end of the post for info on what I brought).
– Dos Ojos Cenotes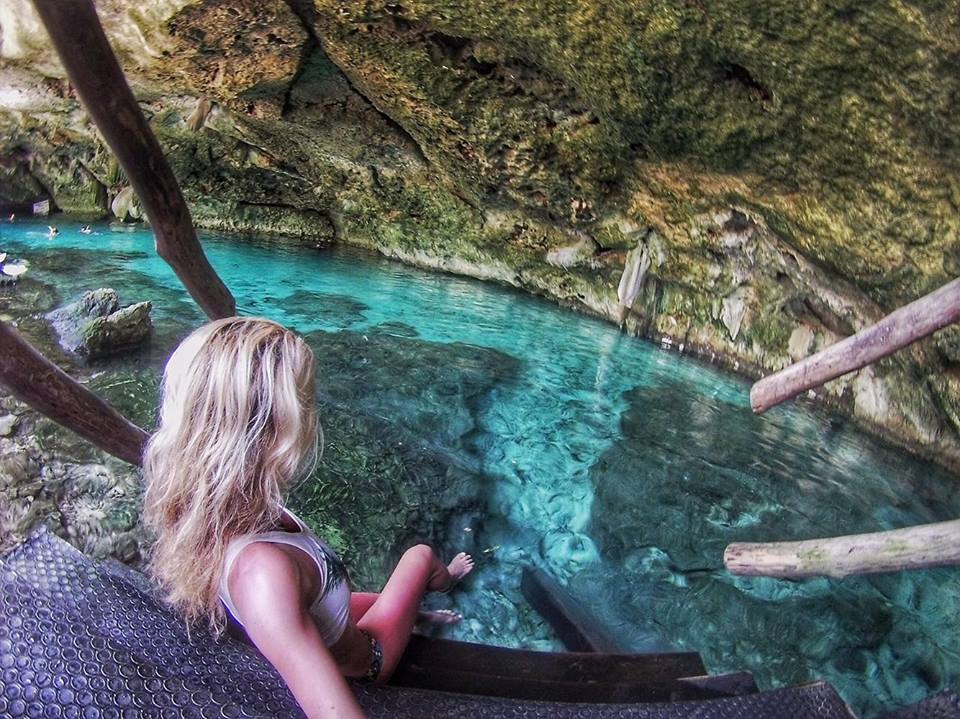 (Cost: $200mx)
There are tons of cenotes but one of the most popular ones in Tulum is Dos Ojos. You can't miss it because of all of the road signs, but it's right before the Tulum Ruins so you'll need to decide which one you want to do first. I went to Dos Ojos first because the parking lot seemed relatively empty at 11am, and paid $200mx for general entry to the park. They offer snorkeling tours for an additional fee, which are probably pretty cool, but I was more interested in photography so just went in with my general pass.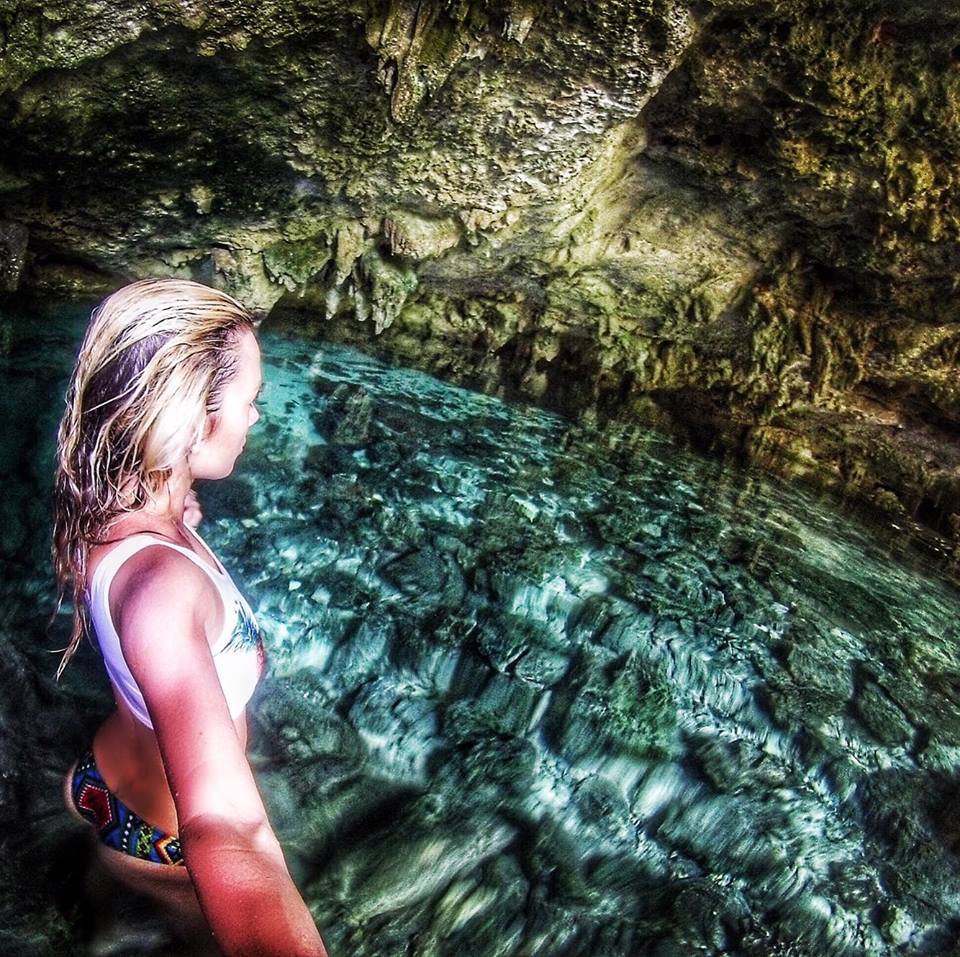 After getting your ticket, you'll continue down the dirt road towards Dos Ojos, and you'll notice signs for other cenotes like Jaguar cenote. Keep in mind that the reason why Dos Ojos is the most popular is because it's the most awesome looking, otherwise the others would be promoted better. I'm only mentioning that because each cenote has a separate entrance fee and takes a bit of time to get to, but if you want to explore, more power to you!
My tips for Dos Ojos are to look up when the snorkeling tours are and go at one of the times when one is ENDING. That'll give you some time to get in there without a ton of people since the guides will be busy putting away gear and gearing up the next group. Also, you are only allowed to wear all natural sunscreen and bug repellent in the cenotes, so that you don't pollute the pure, clear water.
– The Beach!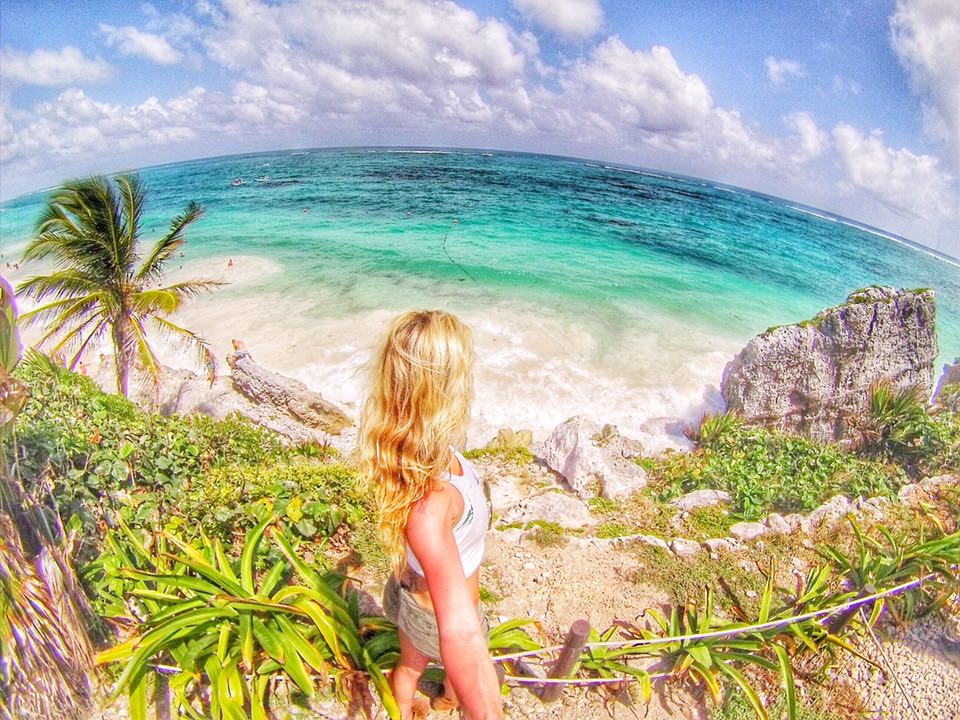 Like most of the Riviera Maya, Tulum has a beautiful white-sand beach with warm, clear waters and vibrant green palm trees that tease you with a few inches of shade. It's a great place to relax (obviously) and a completely different vibe from the mysterious waters of the cenotes.
I just went at the end of March and had pretty good luck with weather and flight prices. You should keep in mind that this is an area for Spring Break, which I believe is in early March. The weather was hot and sunny, but it's Mexico so that wasn't really a surprise. It stays hot for the majority of the year, but of course gets even hotter in the summer.
The best Cancun activities and Riviera Maya attractions for your vacations.
If it's possible, I would highly suggest going during week days, when it's less crowded, and avoiding any holiday weekend at all costs. If you can only get away during a long holiday weekend though, I highly suggest getting to the sites as soon as they open in the morning or right before they close.
How to Get to Tulum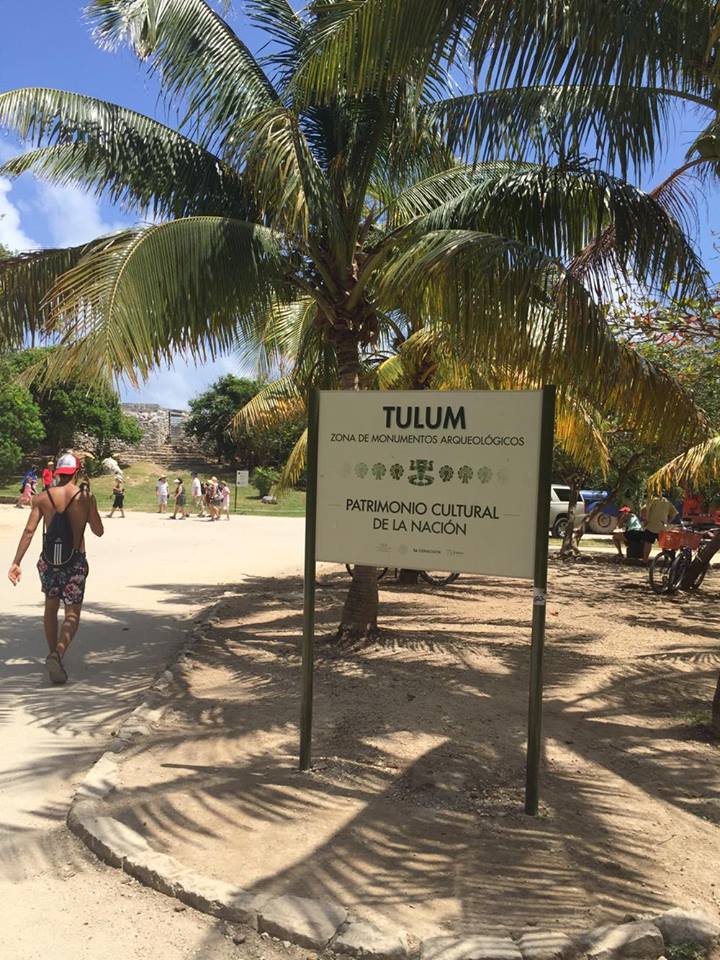 Your best option is probably going to be flying into Cancun, then taking a bus or renting a car to drive to Tulum. You can purchase a bus ticket and get on the bus directly from the airport, but I personally rented a car because I wanted to do things on my own time and explore things on my own, and had a great experience in doing so.
By Bus:
Cost $175-343mx or about $11-20 USD
You can take the ADO bus from the airport to Playa del Carmen for about $120mx and from there you can get on either a first class bus for around $75-100mx or a second class bus for $55mx. The return bus from Tulum straight to the Cancun airport is $168mx.
By Rental Car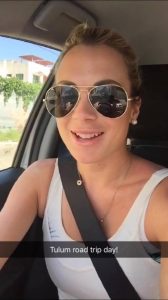 $476-1,020mx/day or $28-60USD/day
I rented a car from Fox Car Rentals, but there was a bit of trickery in doing so. I had Googled "cheap car rentals from Cancun Airport" and saw on Kayak that there were cars from "1 per day". Naturally I clicked on that, and low and behold, was quoted for, booked, and paid only $3.87 to rent a Toyota Yaris for four days.
I was super excited about it, because naive me thought I had gotten the deal of the century…but Kayak didn't tell me that there's a mandatory car insurance policy in Mexico that you have to get or else you can't rent the car.
Top 6 Destinations where Car Rental Insurance is a must!
Apparently it's negotiable but I was so frustrated at the airport that I just went with what they told me was the cheapest plan for $28 a day. It still wasn't insanely expensive, but after talking to another travel blogger who lives there, I learned that if I were to have rented the car in Playa del Carmen, it would have only been $12 a day. You also need a credit card to put a deposit down. My deposit was $800 but I got the whole thing back, thank God.
Exclusive Car Deals! Take Up to $10 Off Our Fees! Book Now!
Directions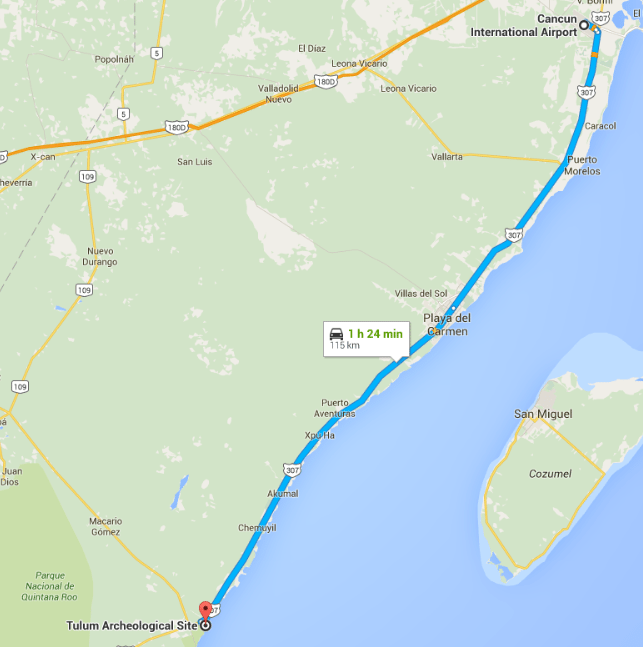 Anyway, to get to Tulum from Cancun, you literally just have to follow the many, many road signs. It's pretty much impossible to mess it up because there's signs almost every five kilometers reminding you what you're driving towards. I got there (and everywhere) without even using my GPS and I didn't have wifi the whole time.
Where to Stay in Tulum 
So, initially when I looked into hotels in Tulum, I only looked along the beach because that's where I assumed everyone stays. Needless to say, those hotels were way too expensive for my budget, so I also looked into a few AirBnB's as well.
Air BnB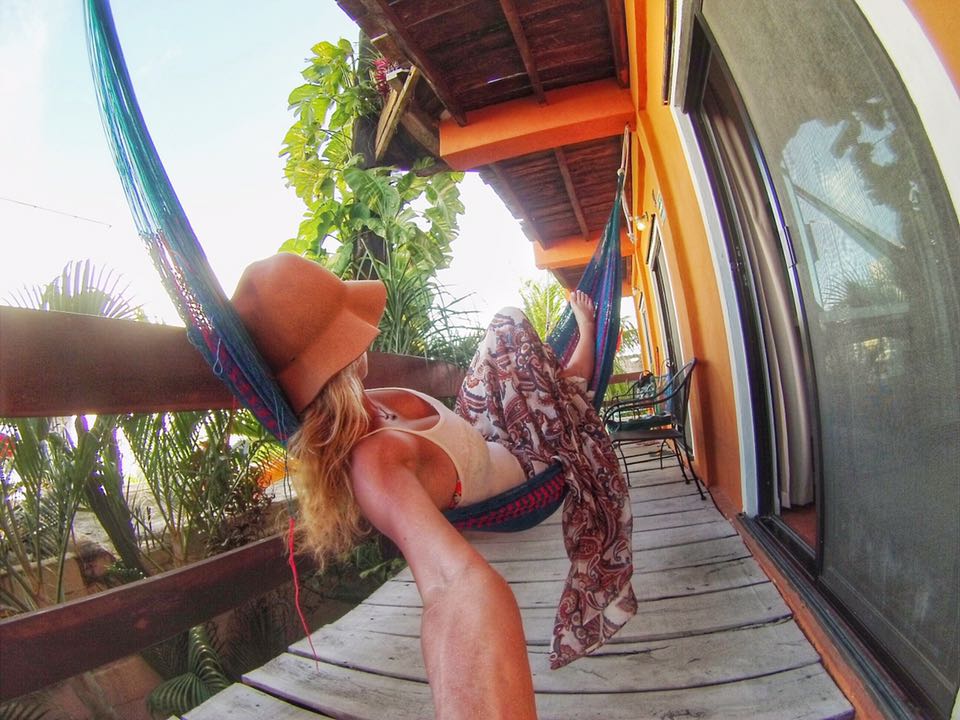 $11-110mx/night
I had this grand plan to find a camping or treehouse AirBnB, and saw some pretty cool ones that I would have loved to try out! However I was traveling solo in Tulum, per usual, and had to come to my senses and admit that camping alone in a jungle in Mexico, probably wasn't the brightest idea. Instead I got an AirBnB studio rental in Playa del Carmen (about 45 minutes Northeast from Tulum) that was very safe and comfortable, but after going to the cenotes and ruins, I was too tired to even drive back.
Hotels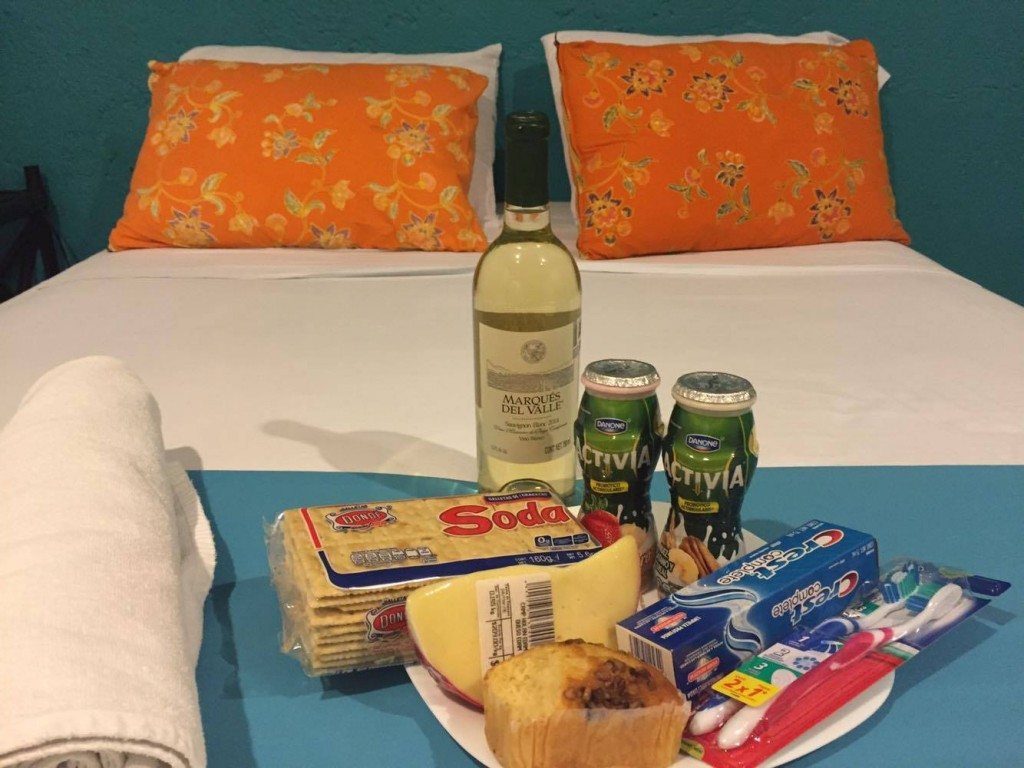 $35 – $175 USD/night
Since I didn't feel like driving back to Playa del Carmen, I used my budget travel and internet skills to book a cute hotel down the street from the ruins in Tulum center for only $35 for the night! I just Googled "cheap hotels in Tulum" and used one of the cheap fare finder sites that came up.
Most of the hotels in the area, including the expensive ones on the beach, were marked down 50% or more for last minute bookings, which is how I got it for so cheap. The one I stayed at was called Hotel Las Palmas and came with wifi, a large room, cute patio, and even a kitchenette! Don't completely depend on a last minute booking like I did though, because depending on when you go, they could be completely booked. Instead use a fare finder site that has a "free cancellation policy" and use it to hold a hotel until you can look for something else later for a better price.
Jump For a Great Summer Stay! Save Up To $10 on Hotels! Book Now!
What to Bring to Tulum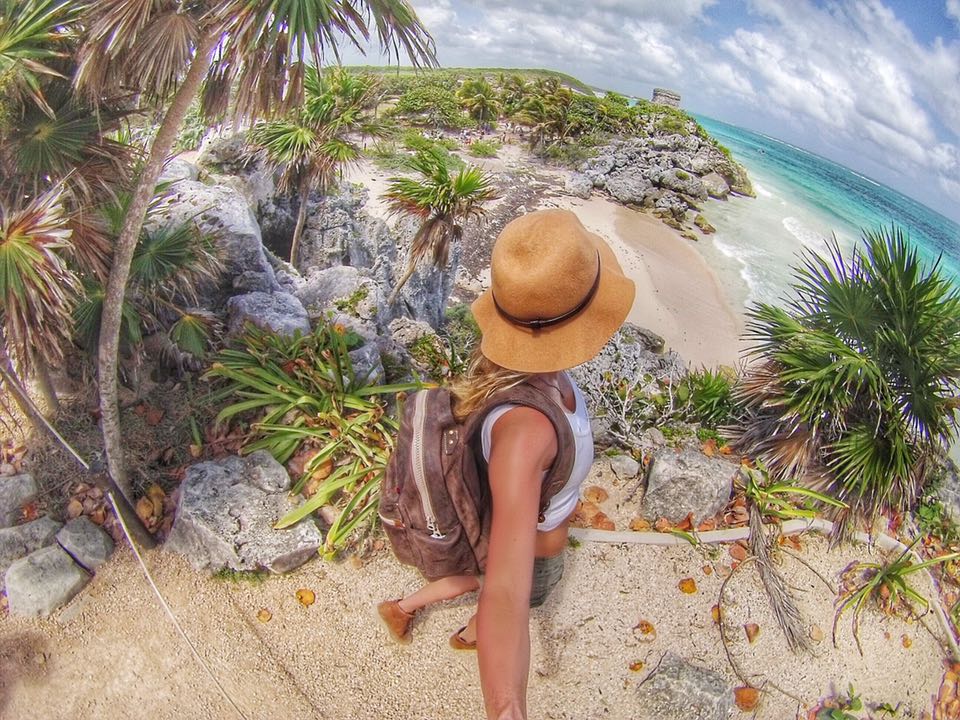 Here's what I distinctly recall needing and wanting while I was in Tulum: a hat, sunglasses, water, my bathing suit, a towel (I didn't have one but needed one), flip flops AND comfortable walking shoes  more water, a margarita, my GoPro, extra batteries for it, the waterproof housing, natural sunscreen, natural bug repellent, natural after sun pain relief, waterproof mascara, portable phone chargers, snorkeling gear, and cash.
Below are links to some of the actual products that I used on this trip: