I'm not even going to sugar coat this in any way; three days ago I had an accident abroad when I was in a horrific accident in Cambodia when my bus did a 360 sideways roll off the road and down a small hill.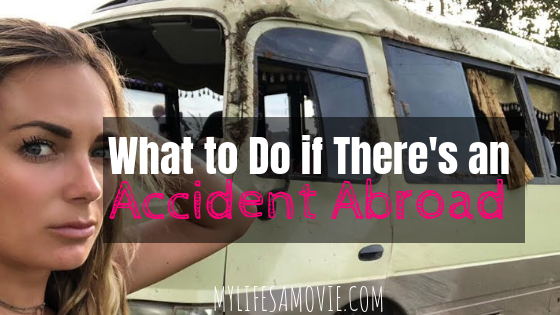 No one died thank God, but there were definitely injuries, including two that required surgeries, one emergency stitches (that I watched and coached her through), and my concussion. Not to mention the post-traumatic-stress we all surely have from being tossed around like we were clothes in a laundry machine.
After helping each other out of the bus, and finally making it to the hospital, all of our first questions were; "How much is it going to cost me? Is my travel insurance going to cover this?"
This wasn't my first rodeo with an accident abroad, so I knew there was a chance some people's insurance would not cover the hospital bill…including mine. In fact I had an immediate flashback to the last time I was in a car accident; in Patagonia, when the insurance agent told me that "Unless there was a death or dismemberment, I couldn't be reimbursed". WTF.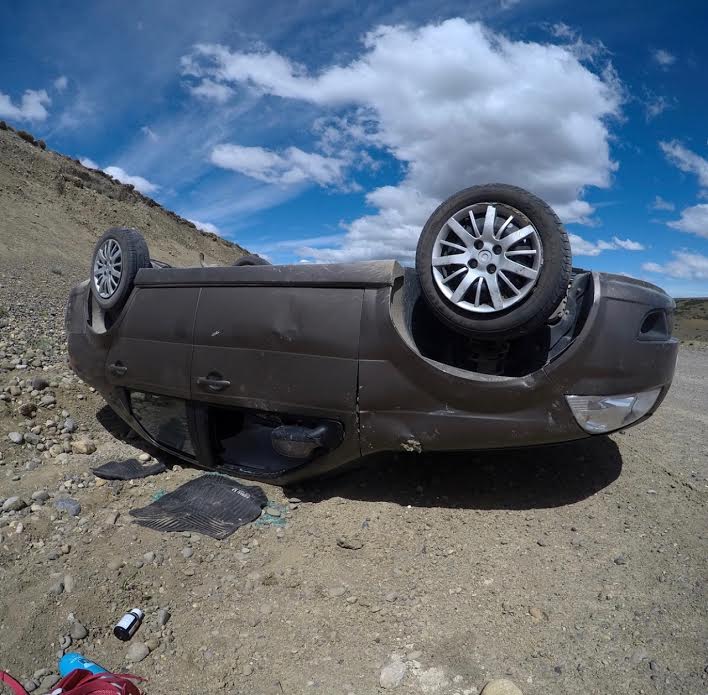 Luckily though (aside from being alive), the out of pocket costs for medical in most other countries isn't anywhere near as bad as in the U.S. For example, since I had a massive goose egg on my head, way too close to my temple for comfort, I wanted a CT Scan to make sure there was no internal bleeding. The out of pocket costs for that and the hospital visit put me at around $450, which I knew my travel insurance wouldn't cover, but didn't even mind paying just for the comfort of knowing I was Ok after an accident abroad.
The good news though was that the tour company whose trip I was on reimbursed me for the medical fees, and I also got a good insight from the other people on the bus about whose insurance worked and whose didn't.
So I'll start this post with pre-cautions for trips, including which travel insurance is best for you, and following with necessary steps to take if an accident abroad happens. I hate to say I know from experience…but I do. So I hope my misfortunes can help at least prepare you for what could happen!
SIDENOTE: Please don't be afraid of traveling because an accident abroad could happen! Things can  happen at any time, anywhere, including near home!
Accident Abroad Pre-Cautions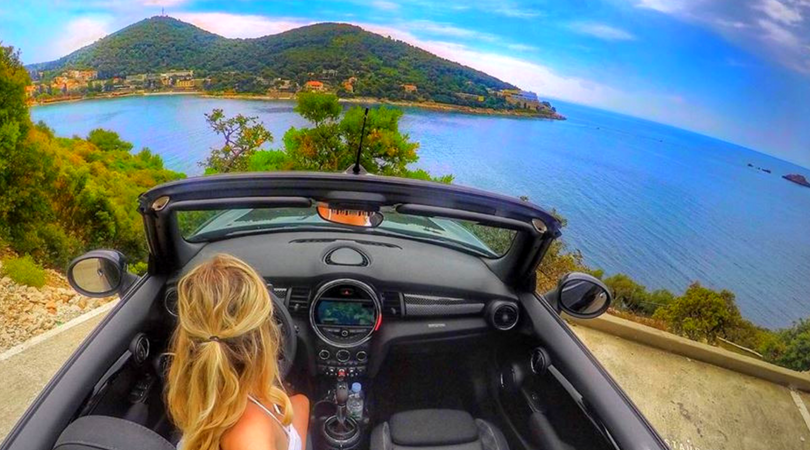 Being smart, aware, and vigilant are of course my first recommendations for avoiding accidents, but what exactly does that mean? It means making sure you're paying attention at all times, whether driving yourself, walking down steps, or even just watching out for the weather forecast.
Remind yourself that hospitals and doctors exist in every country, and that no matter what, you'll have someone to help you. Also avoid thinking about stereotypes like hospitals are bad anywhere but the U.S. Keep in mind all doctors had to study and get qualified, and the majority of them can speak English.
Travel Safety Apps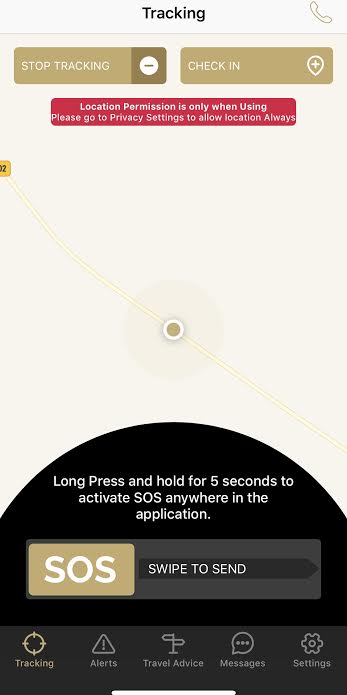 These days there's an app for everything. That's what makes it hard to know which ones are actually helpful! While Googling is typically my go-to for safety information, I will say there's a couple apps I've worked with that actual do help and can ease you (and your loved one's) minds.
CloseCircle – is a paid membership app that's basically like having a body guard in your pocket. It can track you when you want it to so someone knows your location at all times, has a built in SOS button, automatic news and safety updates for your location, and your loved ones can see your location and message you through it.
TravelSmart – is Allianz' app that allows you to access emergency numbers even while offline such as police, ambulance, fire, and the embassy.
Maps.Me – allows you to access your maps even while offline.
Travel Insurance that Covers an Accident Abroad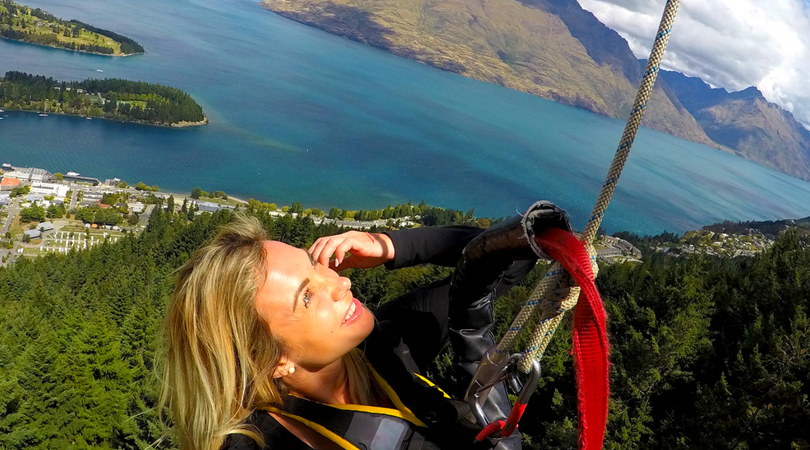 Everyone thinks they don't need it until they do. Including me. But if anything you should pay for peace of  mind. Travel Insurance can usually be purchased just for the duration of your trip, so the costs aren't even that bad, but you need to know which ones will work best for you and your trip.
World Nomads – If you know you're going to be going on adventures or potentially dangerous activities, World Nomads is your best bet. They are one of the few travel insurance companies that would cover my Kilimanjaro hike (I was even enrolled with another company who said it doesn't cover the climb due to altitude restrictions).
You can also pay just for the duration of your trip, and have the option to extend if you decide to continue traveling. World Nomads also has a ton of great optional add-ons like gear coverage!
Allianz – if you travel often, Allianz is probably going to be your best bet. You can get an annual plan that covers multiple destinations, and they're one of the most reputable companies around.
Travelex – I'd mostly only recommend Travelex if you're traveling with a child. They offer free coverage for kids under 18 which is pretty awesome. The only downside is that their basic plan doesn't cover much so you'd need to pay for the more expensive plans anyway.
Steps to Take After an Accident Abroad: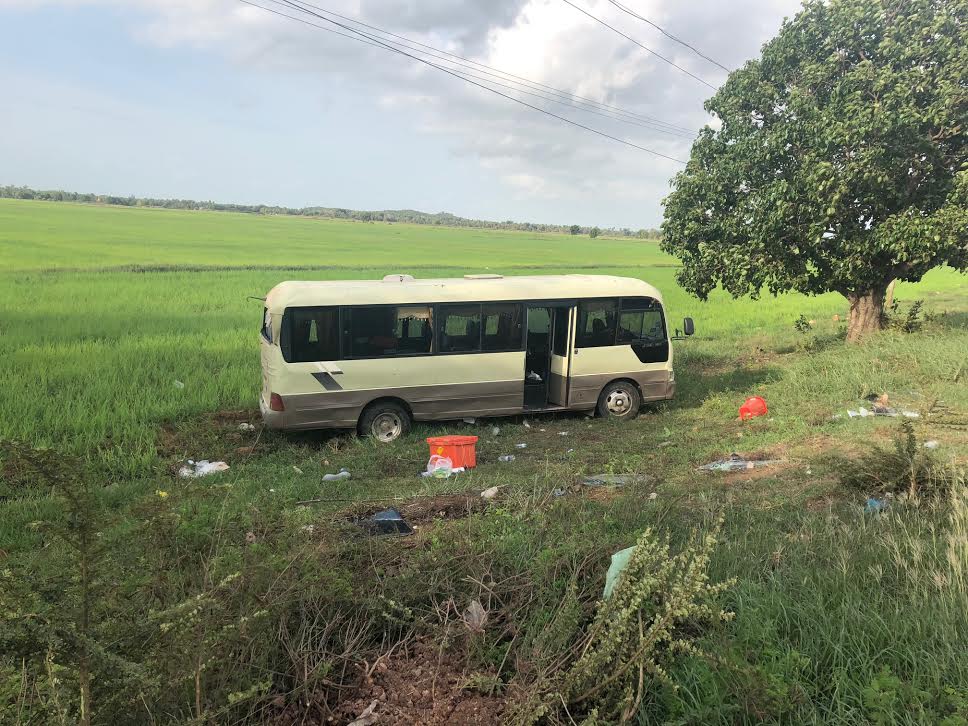 1. Make Sure You're Ok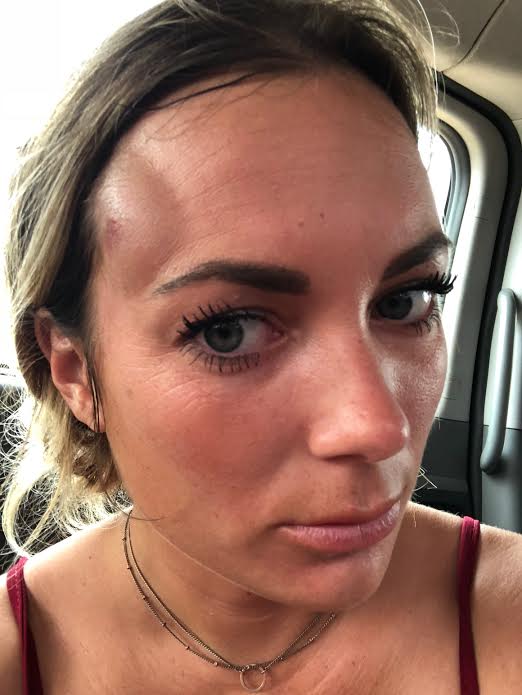 Check yourself for any immediate bleeding, breaks, or injuries. If you're in a vehicle, get out of it as quickly as possible in case of fires. Get yourself into a safe area and comfortable position, but don't close your eyes. Try to keep calm, take deep breaths, and tell yourself it's going to be Ok.
2. Make Sure Others Are Ok.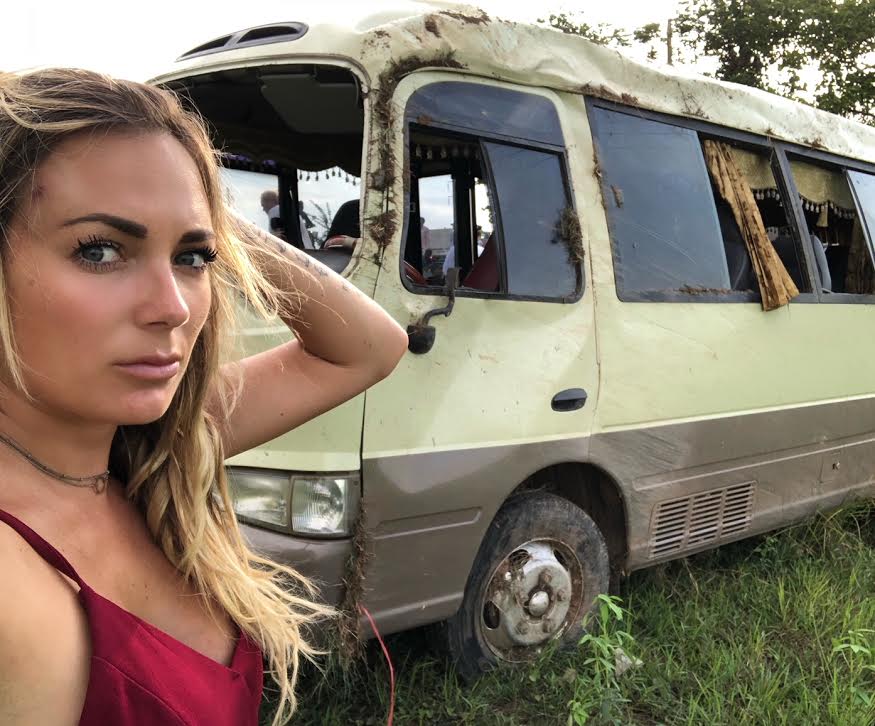 If you don't have severe injuries, try to help others who may have them. Cover anyone's wounds who are bleeding, and keep asking questions to those who are disoriented to keep them from passing out.
3. Get Help for Emergencies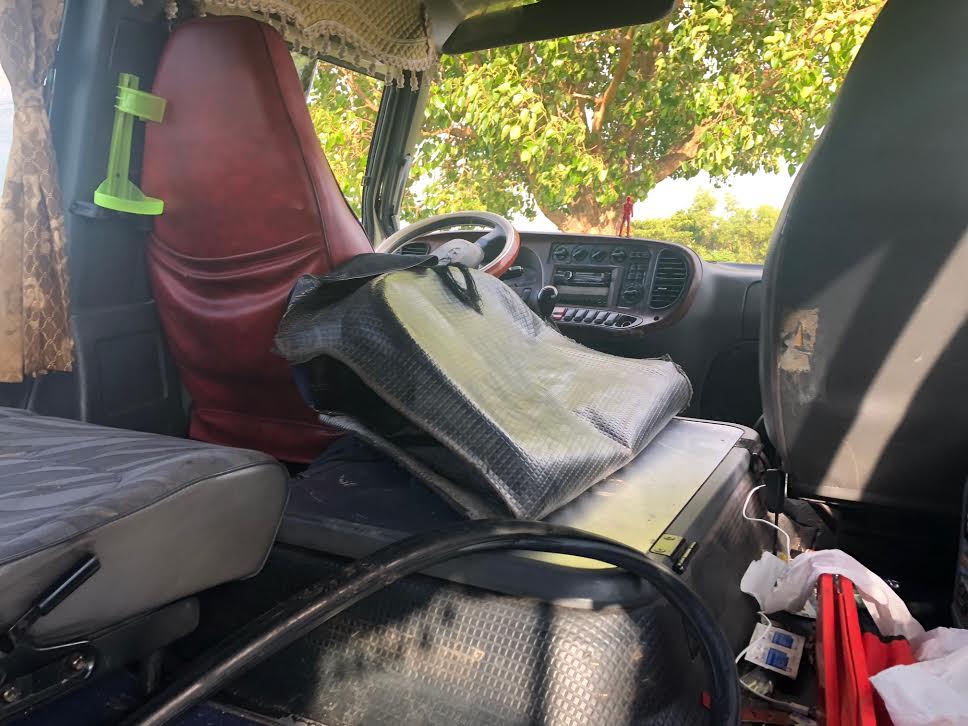 Chances are that someone will be around and see what happened or that you can ask for help if needed. If not, this is a great example of why those apps I mentioned can come in handy with emergency numbers. If you can't call internationally though, getting a taxi is an alternative.
If you're in a remote area, try to stay calm and comfortable since you may need to wait for someone to come by. This happened to me in my Patagonia crash and it was 20 minutes before another car came by, but they stopped and helped us.
In Cambodia when the bus flipped, our guide waved down vans and asked them to bring us to a nearby emergency clinic, since some people couldn't wait for ambulances.
In Balli when I had my panic attack, we used an app similar to Uber to get a taxi immediately and put the destination as the hospital.
4. What to Do When You Get to the Hospital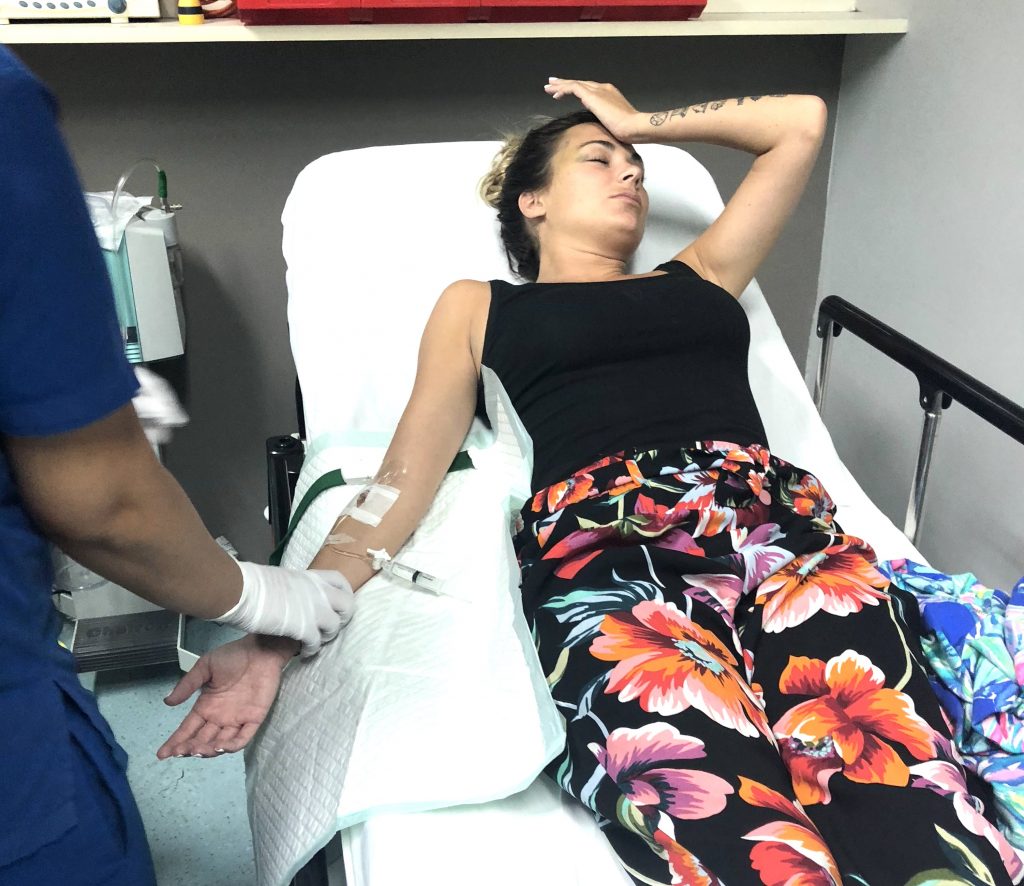 Think of your well-being first. If you need to be seen or treated immediately, don't worry about money. Get your passport ready, check-in, and get under care first. Get whatever testing and treatments are recommended as it's better to be safe than sorry.  If/once you're safe, then that's when you'll want to call or go online to check what your travel insurance covers.
Make sure you get a detailed doctors report and keep all records and receipts for reimbursement.
*If you're in an accident and NOT badly injured, STILL go to the hospital for a medical report! You may end up feeling symptoms later, or need a report for insurance on a vehicle.
5. Report Damaged Vehicles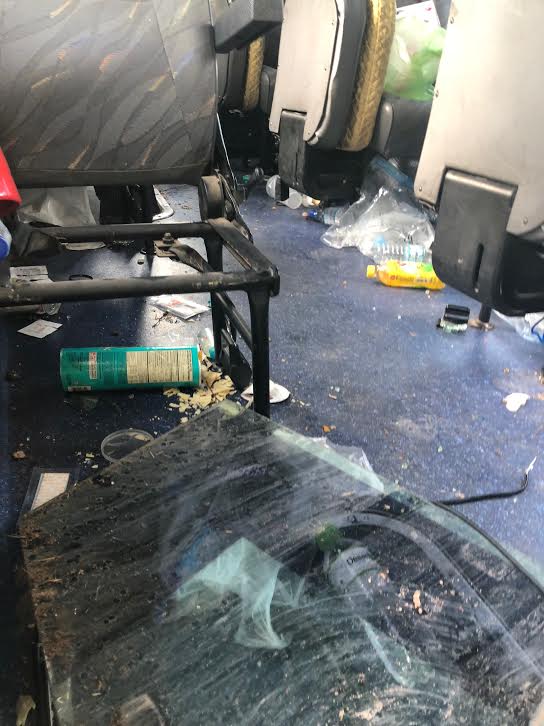 If the accident your in involves a rental vehicle, you need to call them or go see them immediately. Usually there's an emergency number on your rental agreement, but if you can't make international calls, go to the office.
6. Take a Few Days Off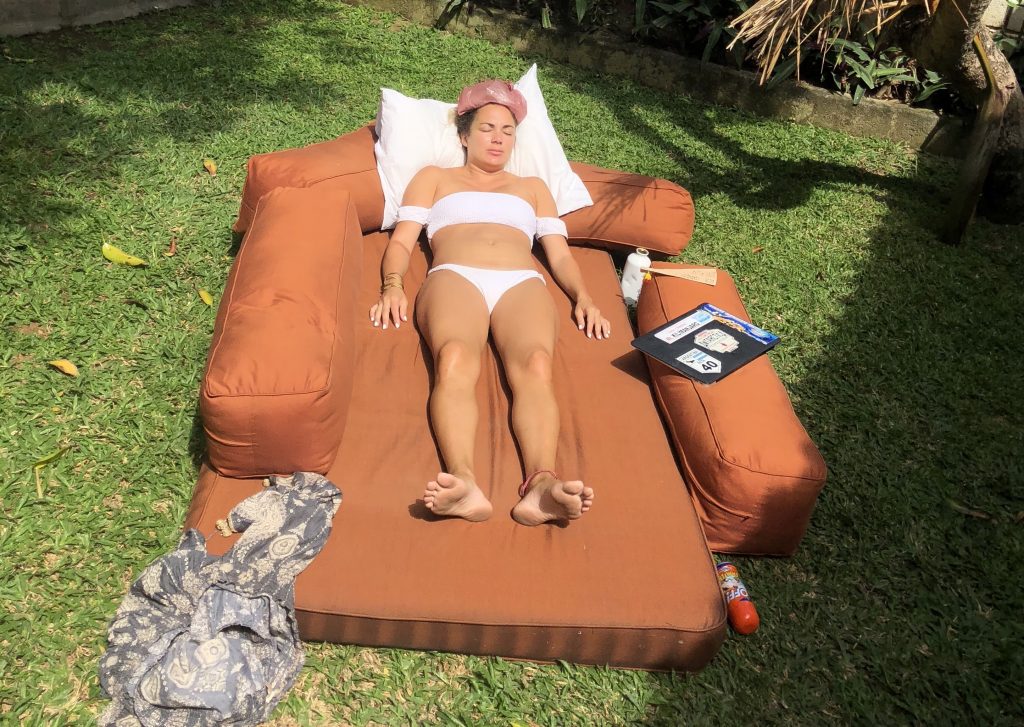 If your diagnosis allows you to continue traveling, be sure to take it easy still for a couple of days. Your body has just been through some intense stress and needs a few days to recover. Plus you could end up getting post traumatic stress if you don't rest!
HOPEFULLY you'll never have an accident abroad and have to use this information, but also, hopefully it will put your mind at ease, and make you feel more prepared for your trip! Please feel free to ask any additional questions below!
Helpful Related Posts: