While spending two weeks in Havana, Cuba to write the editorial feature of Geo Chic Magazine, I learned a lot about the beautiful and culturally-stimulating country that I'm originally from. I explored the famous sites, and discovered tons of new awesome things to do, see, and experience!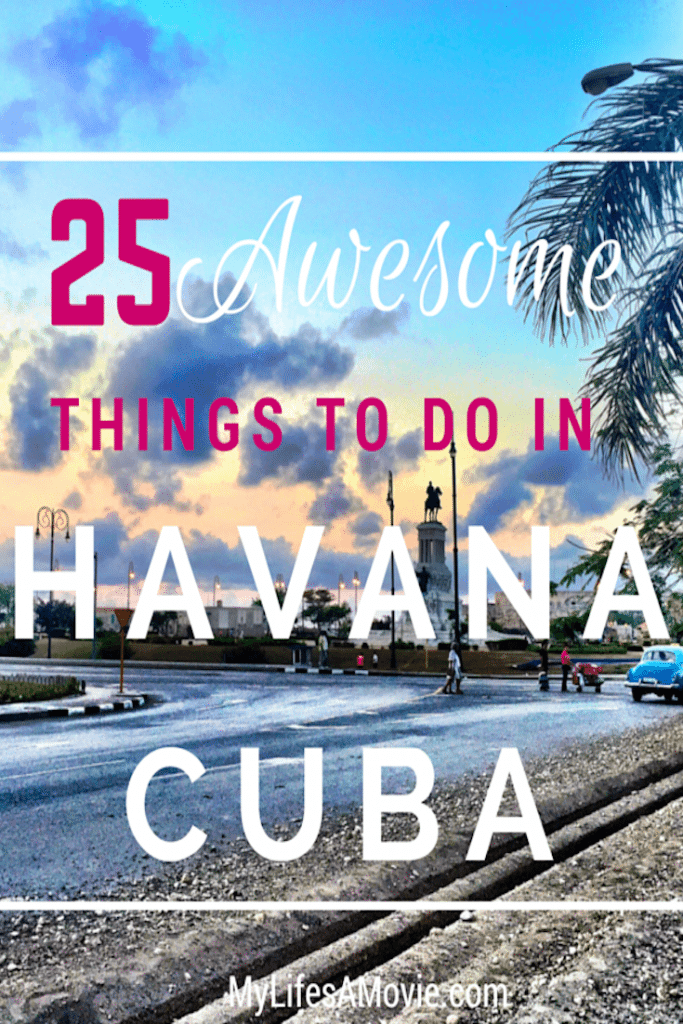 If you're thinking of going "before tourism takes over", that's probably a good idea, since there is already a lot of tourism and people with that very same idea. I walked around on my own the majority of the time and felt completely safe, and also made friends with the locals to learn about them and get some insight on interesting things to do.
By the way! Round trip flights to Cuba are under $200 right now! Just do a search from your home airport to Havana using this Skyscanner search!
So this list is a combination of the must-see touristy things to do mixed with spots I discovered or was told to go!
1. The Malecón at Sunset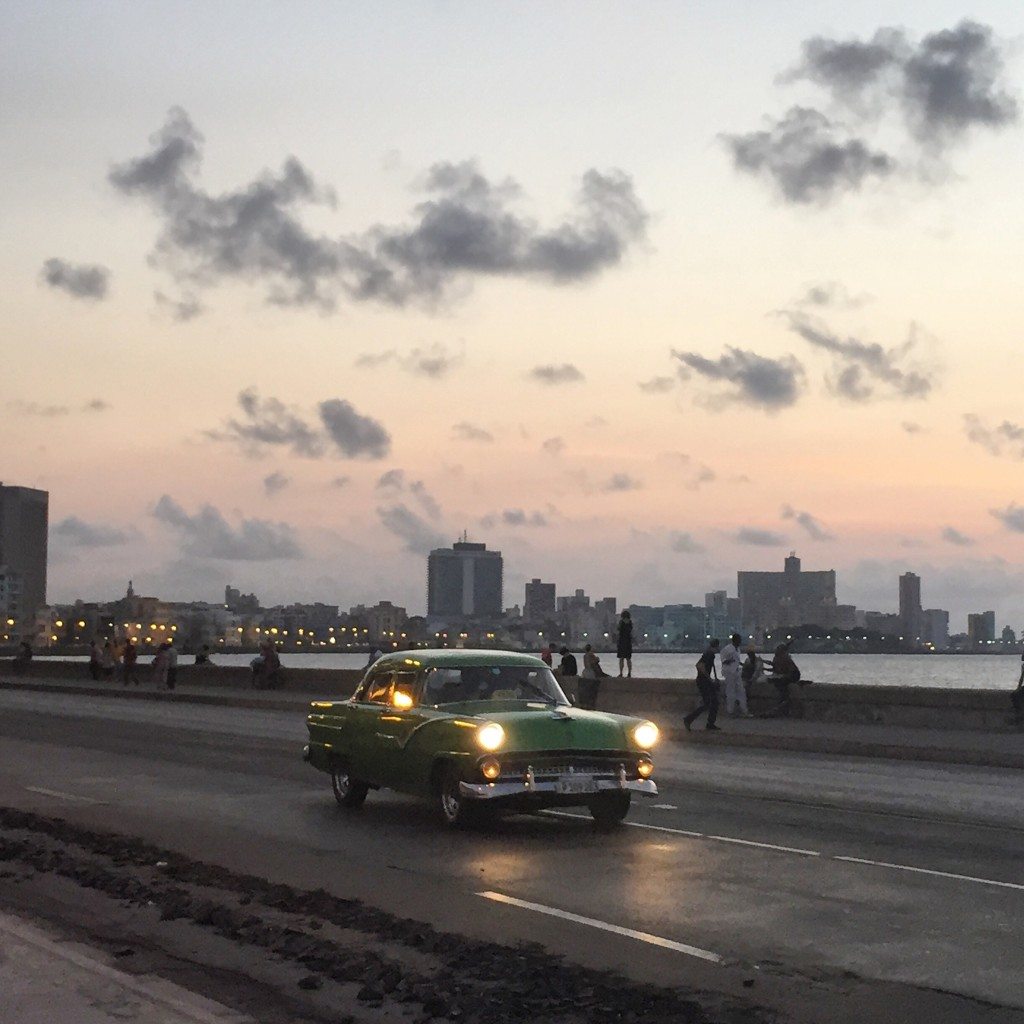 The Malecón is the famous, historical stone wall that separates the pronounced city of Havana from the daunting ocean waters below it. For decades, families, friends, and couples have gone to the Malecón to talk, drink, and of course kiss and cuddle!
It becomes somewhat of a hotspot at night — many locals go there to drink and socialize because it's much cheaper than going to a bar or club — but it is truly a majestic sight to see at sunset. Every night the air cools down and the sky turns orange and pink for a truly spectacular show!
2. Ride in a 1950's Convertible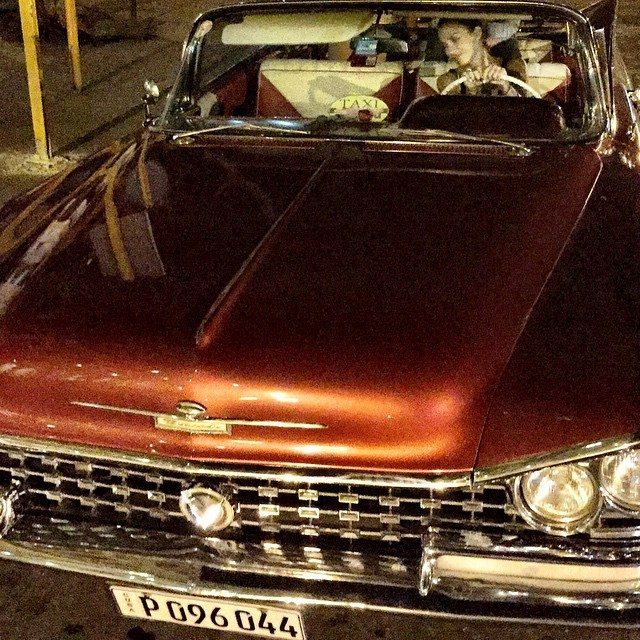 Perhaps one of the biggest trademarks of Cuba is its notorious collection of antique cars from the 1950's. While many people still use them for every day use, most of them are used as taxis or private cars that you can ride in with a driver. They will try to overcharge you at the airport, so wait until you're in town to hop in one.
Many of them are owned by a bigger company so are more expensive, but if you can find one that is a private car, get the driver's number! It will be cheaper (around 10 CUC) and they will likely be willing to wait for you places, and will come get you whenever you call them!
3. El Floridita for a Hemingway Daiquiri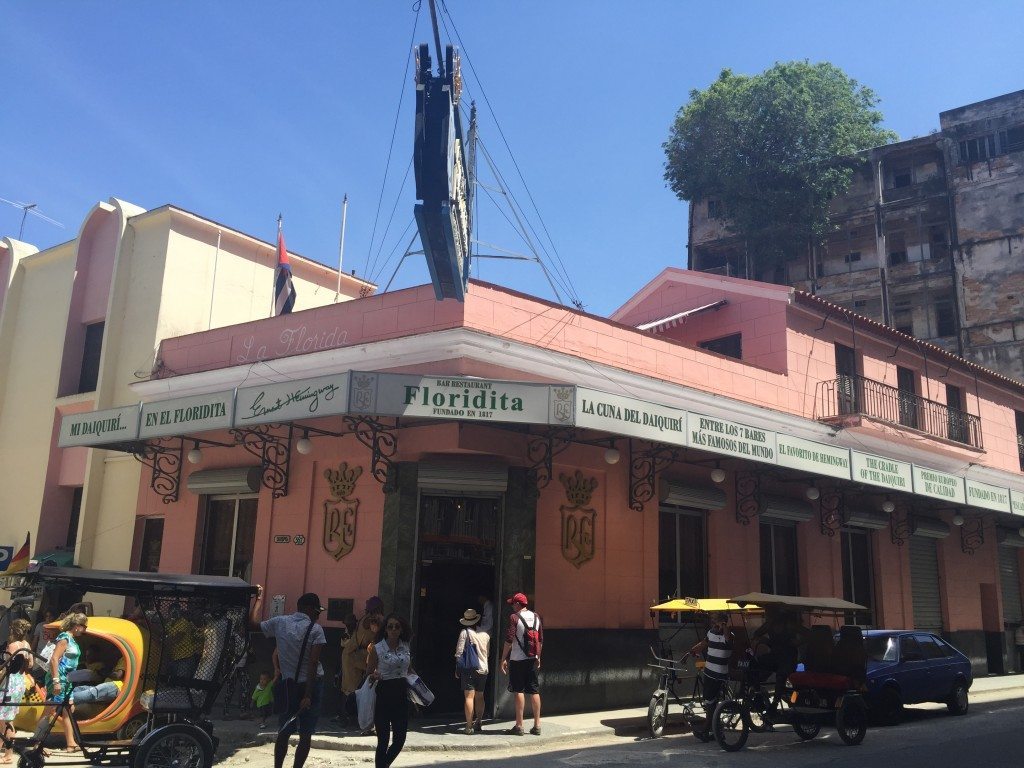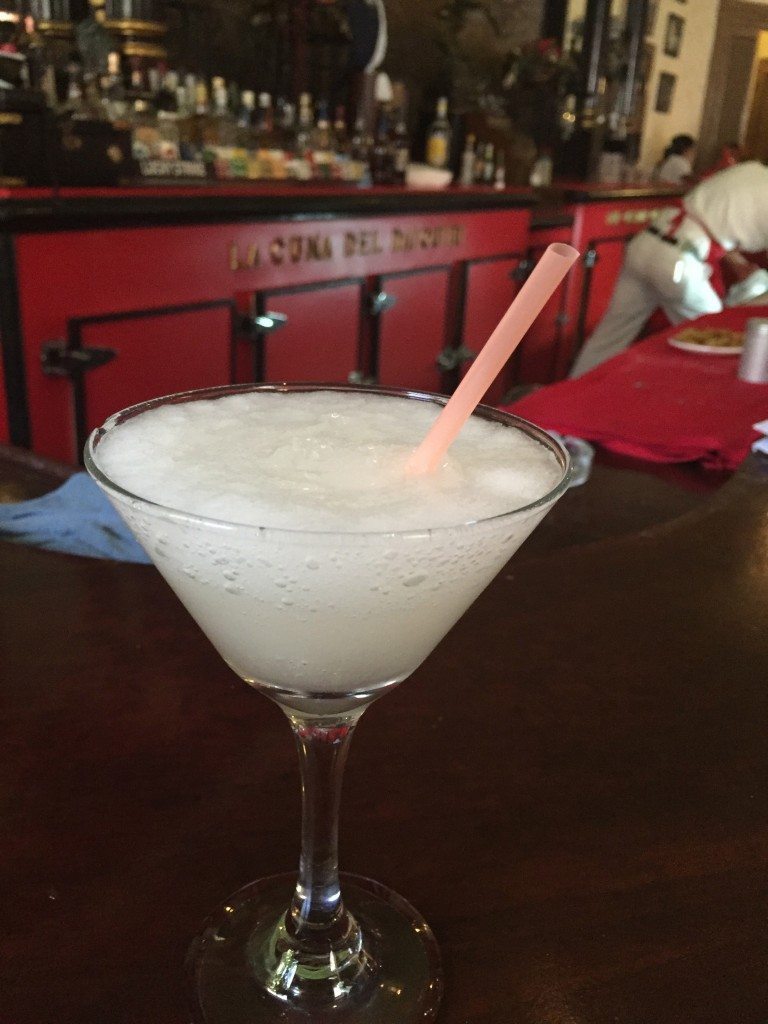 Unfortunately this is a HUGE tourist spot now, but it's still neat to see where Hemingway made his famous claim about the "best daiquiri in the world". Located in Havana Vieja, this little bar looks like a classic place to lounge, with live music, and photos of Hemingway everywhere you look. And yes, the daiquiri is pretty damn good!
4. Have a "Cubata" on the Rooftop of Ambos Mundos Hotel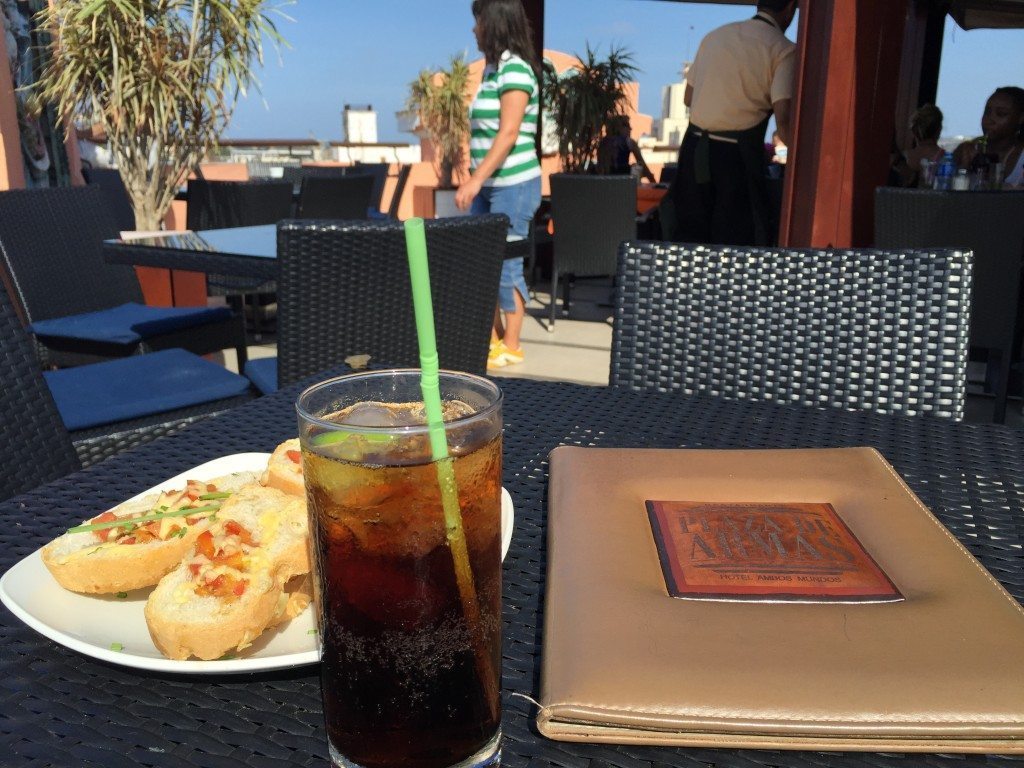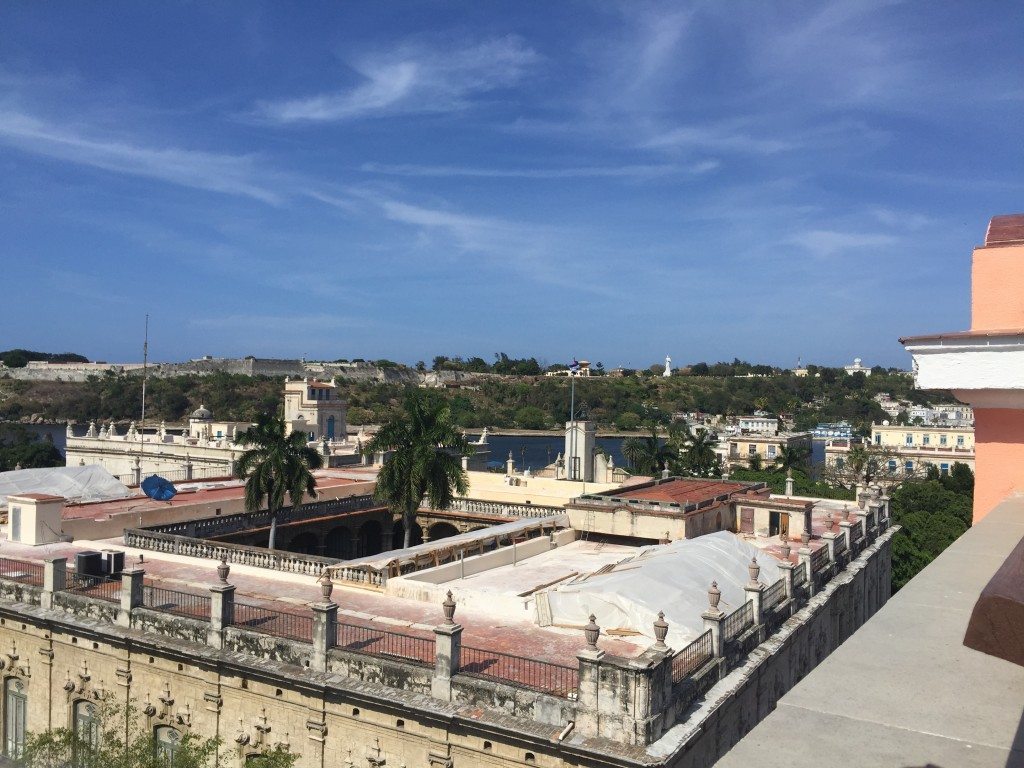 Hotel Ambos Mundos is another famous spot that Hemingway used to frequent, and when I went there, I saw why. In fact, I think Hemingway and I would have been best friends because it's exactly the type of place I'd drink and write at all day.
Take the elevator to the restaurant at the top for a breathtaking view of all of Havana Vieja, that stretches out across the bay and over to the Morro Cabaña. I got aggressive and ordered a "Cubata" (anejo and cola) because I couldn't remember what Hemingway's favorite drink was there, but it was pretty perfect for sitting in the warm Havana sun!
5. Walk Around Havana Vieja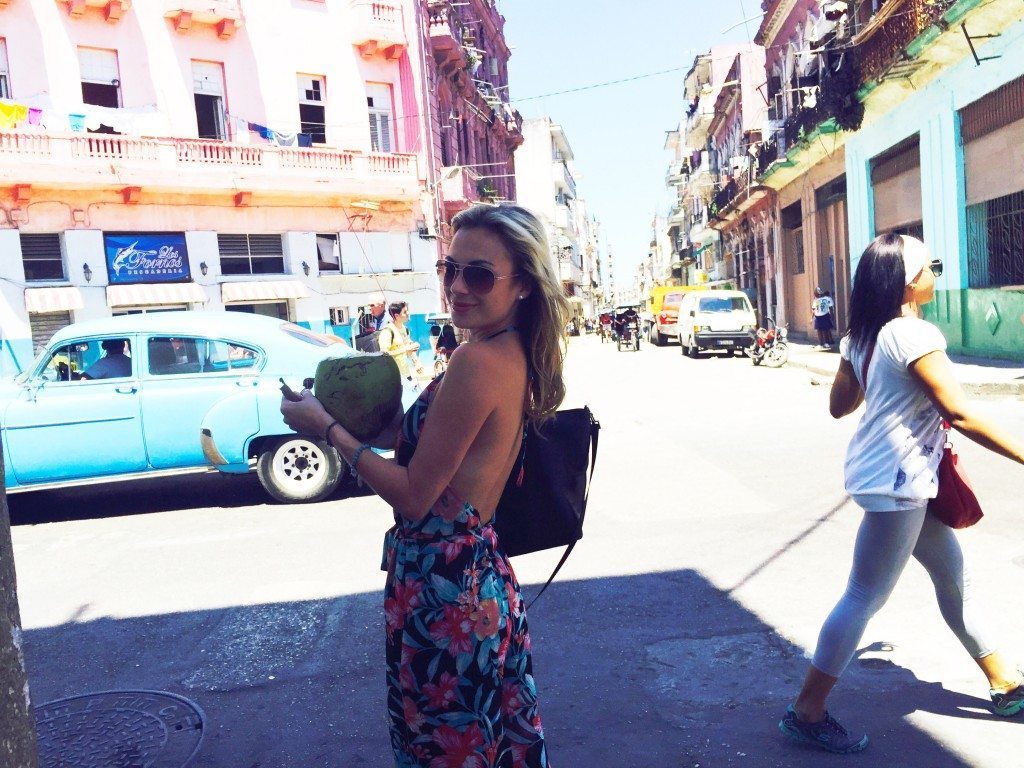 Havana Vieja translates to "old Havana", even though it's one of the most newly renovated areas. It's what I would call the "touristy area" because it has a lot of new hotels, restaurants, landmarks, etc. You can see the famous capitol building, that looks almost identical to the U.S. capitol, walk around the cobblestone streets, and check out one of the many restaurants or little souvenir shops that are on every block.
From the "Parque Central" you'll also be able to find one of the many 1950's cars, horse and buggies, and the Habana Bus Tour buses that offer tours of Havana and even a ride to the closest beach, Santa Maria.
6. Do a Cigar Factory Tour at Partagrás
If you're in Cuba, you have to see how Cuban cigars are made. It's actually really impressive! Partagrás is one of the oldest, largest cigar factories in Havana, and is where they roll brands like Cohiba and Romeo and Juliet.
They'll explain to you how using different proportions of types of tobacco leaves (scent, taste, and burning) is what makes each brand different, and then you'll get to watch the masters at work! You can buy authentic Cuban cigars from a shop, but beware of the street peddlers who will try to sell you them illegally! If you're staying at a hotel you can book tour tickets from the concierge, and if not, use the tourist information center inside the Saratoga Hotel nearby.
7. Visit a Craft (Souvenir) and Fruit Market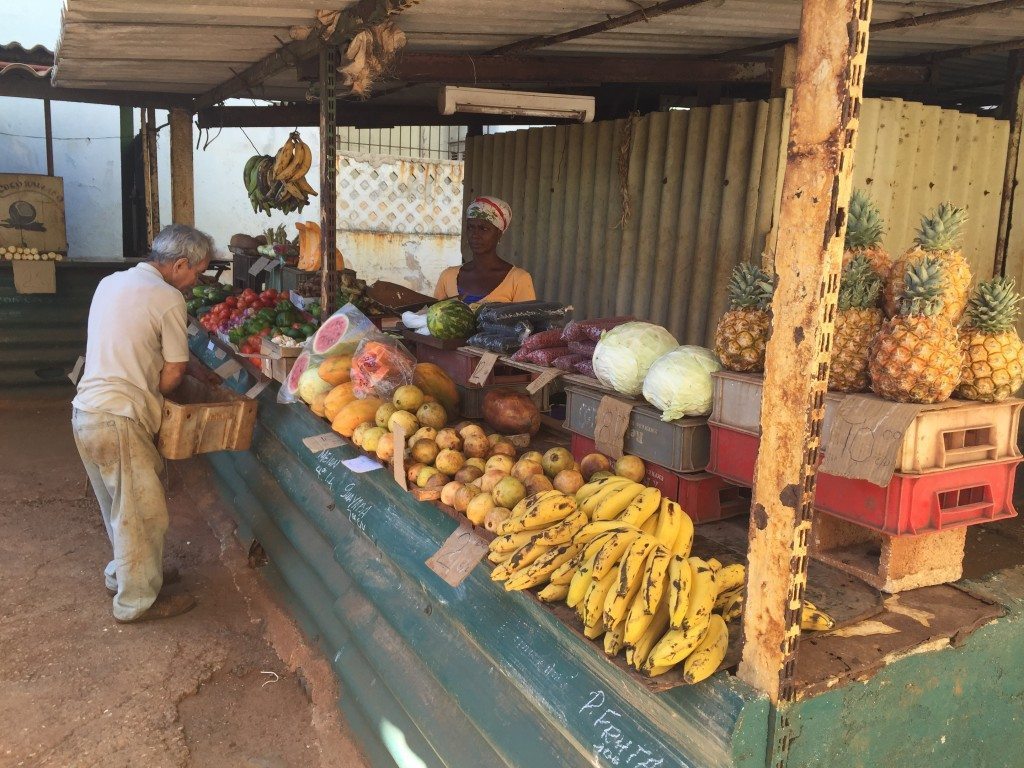 You'll see tons of little fruit markets, so if you want a fresh piece of mango or watermelon, be sure to stop by one. Keep in mind that they are probably using Cuban pesos, NOT the Cuban Convertibles (CUCs) you are used to using — 25 pesos = 1 CUC, so don't mess that up.
The craft markets I liked because they have all of the little souvenirs you see in the tourist shops, but it's all in one place so you have a better chance at bargaining for a deal. I found a pretty big one on La Rampa around 23rd street, just a few blocks away from the water.
8. Have a Mojito in the Garden at Hotel Nacional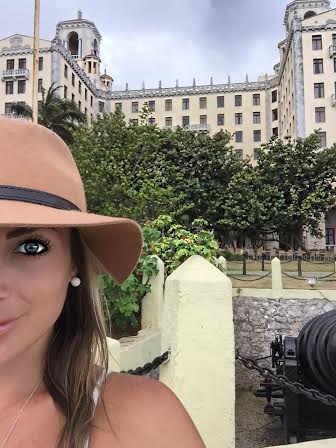 You'll be able to see the iconic Hotel Nacional from wherever you are usually. It's in the middle of Vedado and Havana Vieja, and right across from the Malecón. It's probably Cuba's most famous hotel, and was built in the 1930's. It reminds me of The Breakers on Palm Beach Island with its palm tree lined entrance and massive double-tower structure.
Out back is a beautiful garden area where you can sit at a table on the lawn, or choose one closer to the water for a prime view of the ocean and the Malecón. Mojitos are their claim to fame drink and only cost about 3 CUCs!
9. Walk Through the Cuban Missile Crisis Tunnels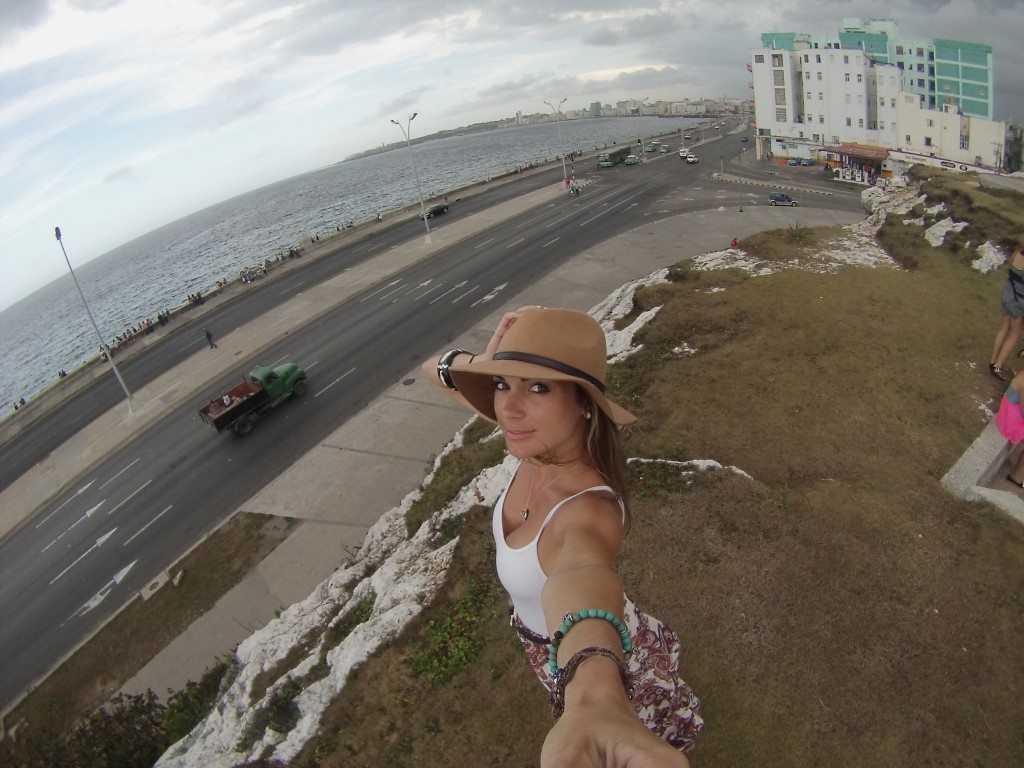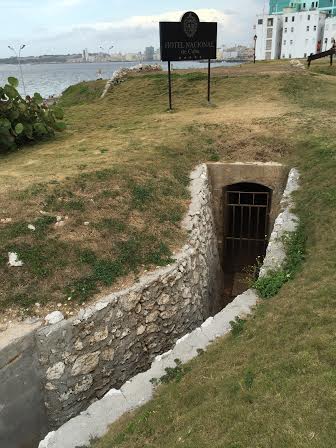 After you're done enjoying your mojito in the garden of Hotel Nacional, take a little stroll to the far right corner and look for the signs, and tunnels where the Cuban Missile Crisis missiles were once set up and aimed directly at the U.S. It's crazy to think that an island in the Carribean almost went up against the U.S. in what would have been a World War III!
10. Learn About the Crumbling Buildings in Centro Havana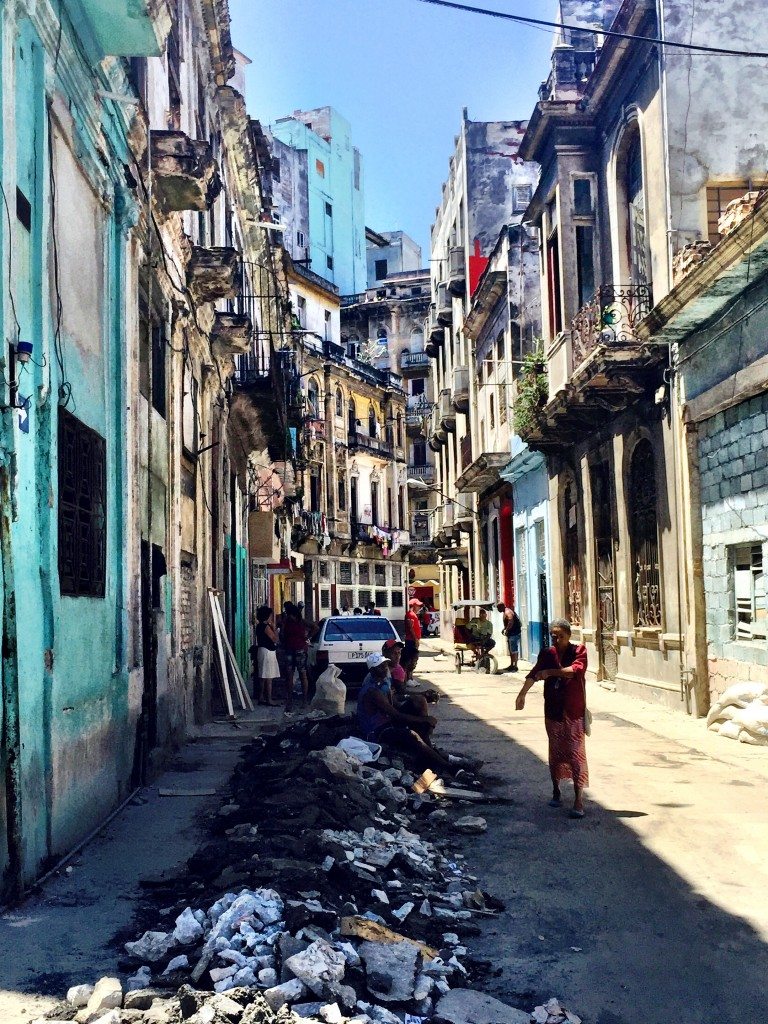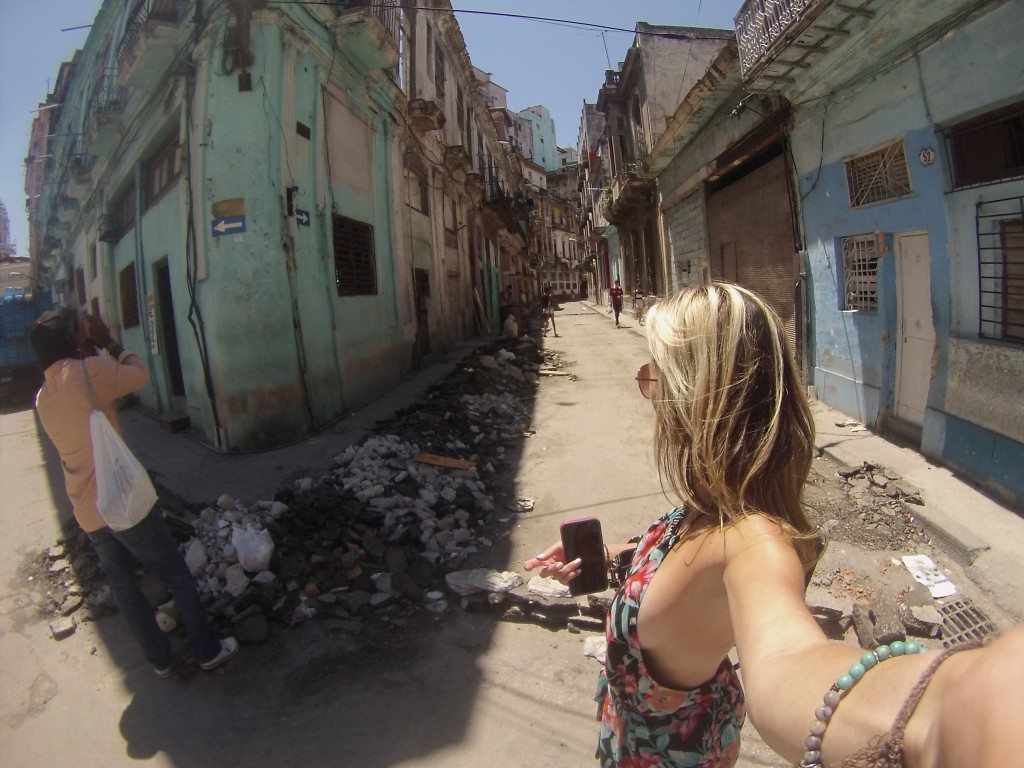 Tucked deeper into the the middle of the city is Centro Havana — an area that is most densely populated with locals, but very sad to see. Like most things in Cuba, the buildings are the originals from the 1950's and earlier, however also like most things after 1958…there was no money to keep them maintained or restored.
At first you'll think maybe this area is "ghetto" or "poor" because all of the buildings are crumbling and decrepit looking. But what you'll quickly learn about Cuba is that when everyone makes the same amount of money per month ($40), and multiple families live in one dwelling, it makes it hard to maintain these old, once-beautiful homes.
Also known as "the Morro" or "la Cabańa", this massive fort is hard to miss when you're in Havana. It's located just across the Bahia (bay) from Havana Vieja, and you can take a taxi through the underground tunnel to get to it.
It was built in the late 1800's and still has many of the old cannons used to fire at invading ships over the centuries. It also has one of the most spectacular views of Havana and the Malecón, and if you maybe had a telescope, you could see 90 miles to Florida!
12. Watch The Cannons Fire at 9pm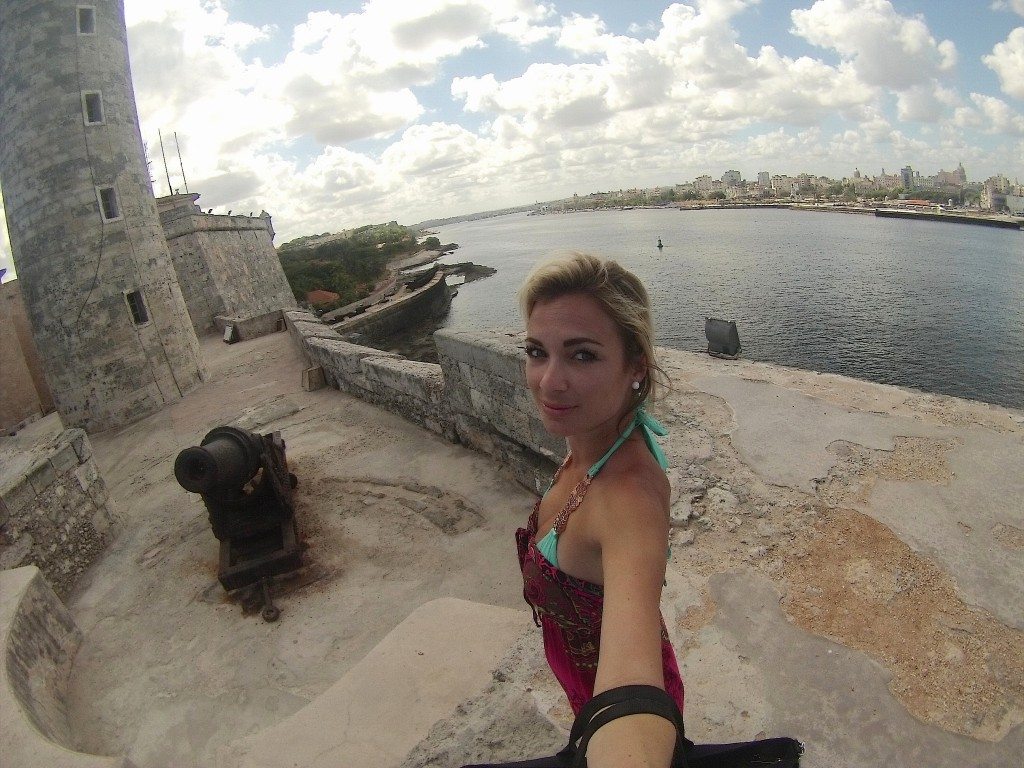 Every night at 9pm, a cannon is fired from Morro Cabaña. If you want to go to the fort to watch it from there, get there around 7:30pm because they have a little celebration before hand, and also because it gets pretty crowded. Otherwise take a seat along the Malecón or perhaps the rooftop of Hotel Ambos Mundos to watch it from there.
13. Have a Cuba Libre by the Pool at El Presidente Hotel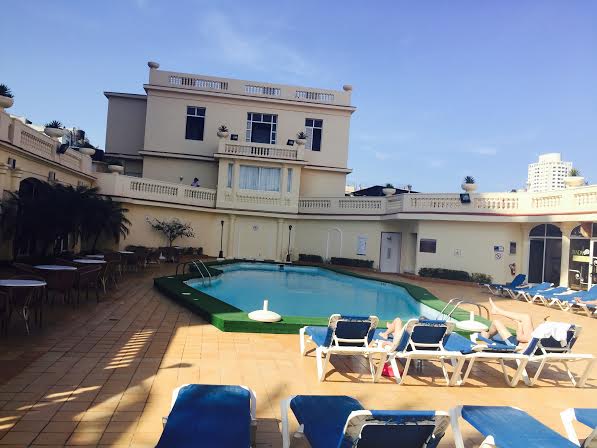 Everyday I would walk two blocks to use the internet at El Presidente Hotel (4.50 CUC per hour plus 4 CUC minimum bar fee…typically limited to 1 hour of wifi per day) so would sit by the pool and have a Cuba Libre (rum and cola) and a Cuban Sandwich minus the meat for lunch.
It's only one block from the ocean in Vedado (west Havana) so you get that nice salty air feeling that really makes you feel like you're in the Carribean. If you go, tell the pool boy Luis I said hi, or if you hang there later for live music, tell the bartender Arnoldo I said hi.
14. Go See the Old Mansions in Vedado
I was slightly confused when I got to my casa particular in Vedado and saw mansion after mansion along the street I was staying on. These things are not just massive, but the architecture is just straight up mind-boggling and will make you wonder who in the heck lived there before the revolucion.
From what I gathered, it was where mafia and mob leaders from the U.S., plantation owners, and even the Bacardi family lived when Batista was in power and Havana was considered the "Las Vegas of the Caribbean".
Now, multiple families live in these old mansions, and most of them are crumbling and run down. From what I learned from the locals, no one pays rent and the government assigns families to homes depending on family size and where they're originally from (communism does not work).
15. Discover "Paladares" to Eat At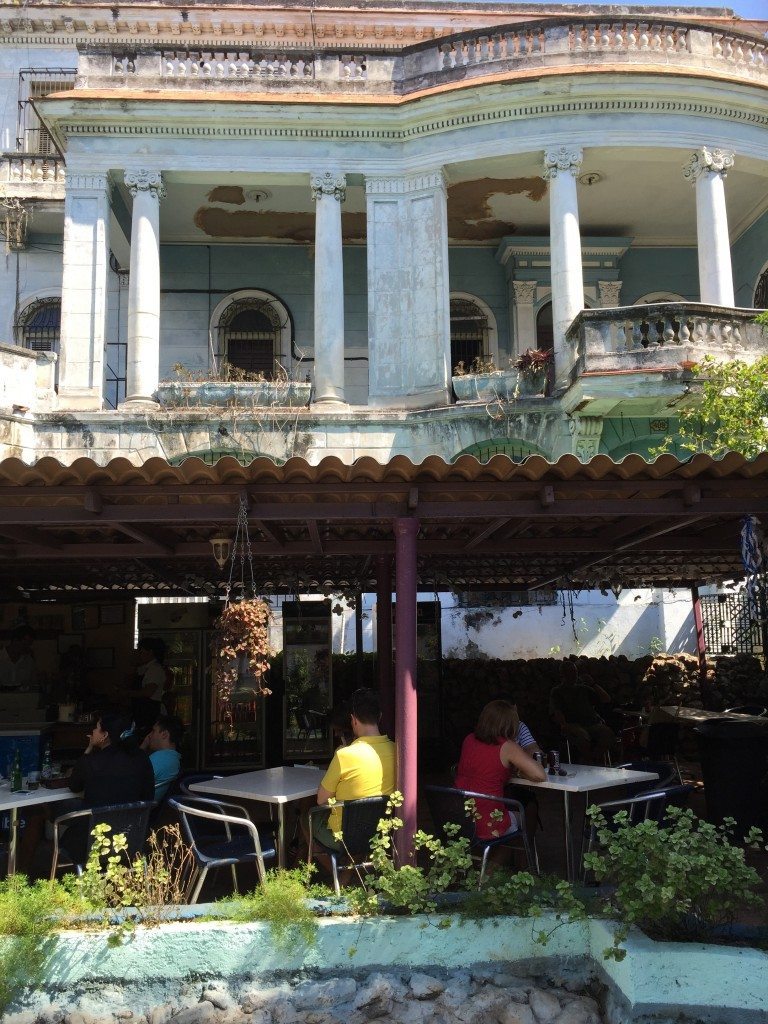 Paladares translates to "family-restaurant" or "self-run restaurant". They have this name because they are typically built inside of the big houses or buildings that people live in, and have converted all or a section of it into a restaurant. If you walk around the streets in Vedado you will find a lot of hidden, authentic ones, but they are also well established in Havana Vieja as well.
My absolute favorite was a Mediterranean place called "Mediterraneo Havana" on Calle 13 entra de E y F (say that in Spanish to your driver), which had the best, and largest selection of seafood and pasta that I found in Cuba. Across the street is a more casual little spot that is literally set up on the front lawn of one of the biggest mansions I saw, and it has authentic Cuban food for affordable prices.
16. See A Tropicana Show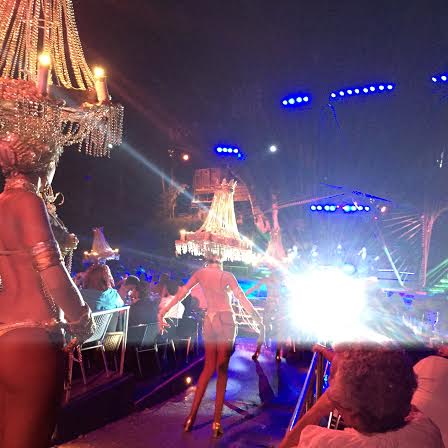 I remember seeing pictures of my grandparents at the original Tropicana back in the 1940's, so to be able to go to this iconic Cuban show was a real treat for me! Buy tickets in advance because the show fills up quickly every night! Upon entering you'll be given a cigar (I attempted smoking it but it didn't turn out well), and a bottle of rum for the table!
You can also order dinner, and after the show you can even go on stage and dance salsa with other brave, daring souls.
17. Go Dancing at Casa De La Musica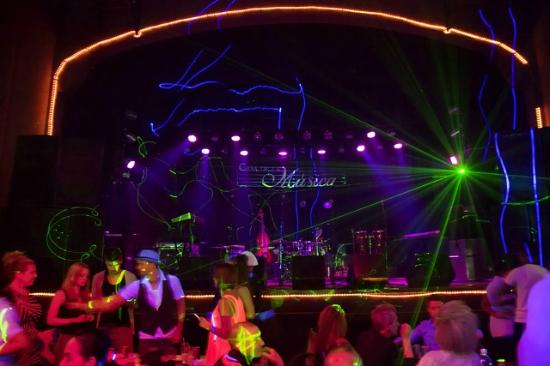 If you want real, authentic Cuban nightlife, head over to Casa de la Musica in Miramar — just west of Vedado and close by the Tropicana. This is where all of the young locals go to dance to live salsa or reggae music, but I noticed a lot of tourists there as well. There's another one in Centro Havana but I was told that one is all tourists and that locals will only go to the one in Miramar.
It's essentially a massive indoor nightclub, except with live music, and lots of salsa dancing! You can get a cheap bottle of rum and sit at a table, or get up and dance with someone. Warning: you will get hustled out front by all of the taxi drivers so either keep the one you came with, or pick one and bargain with them for a good price.
18. Discover The Young Artists' Movement at Fabrica de Arte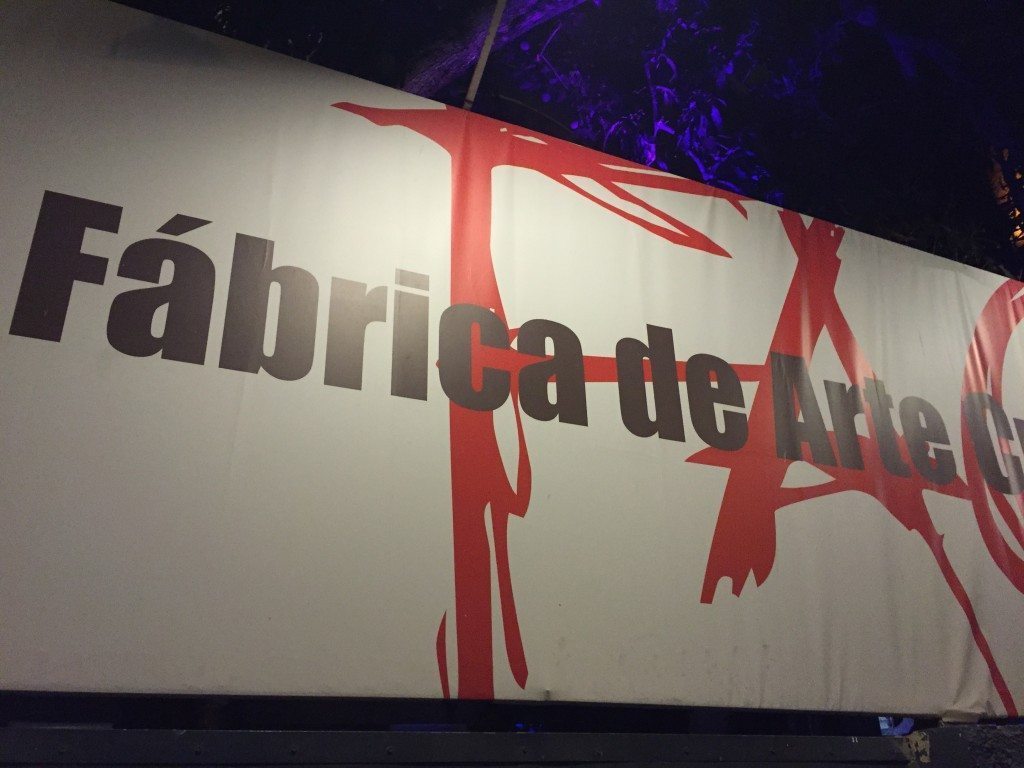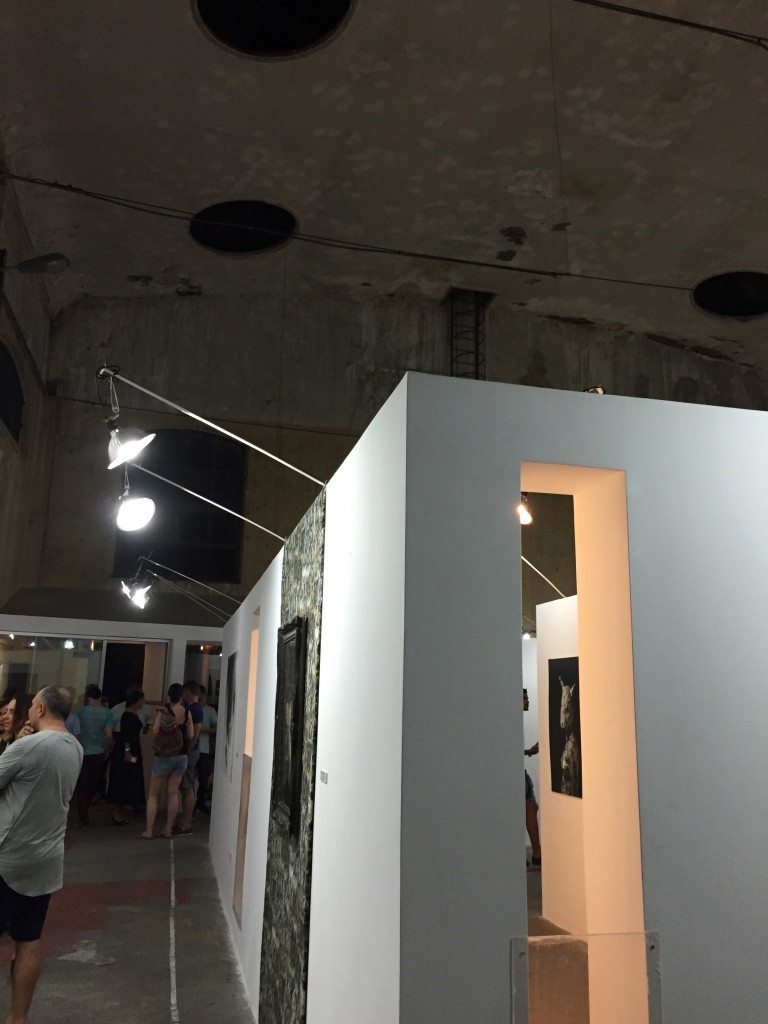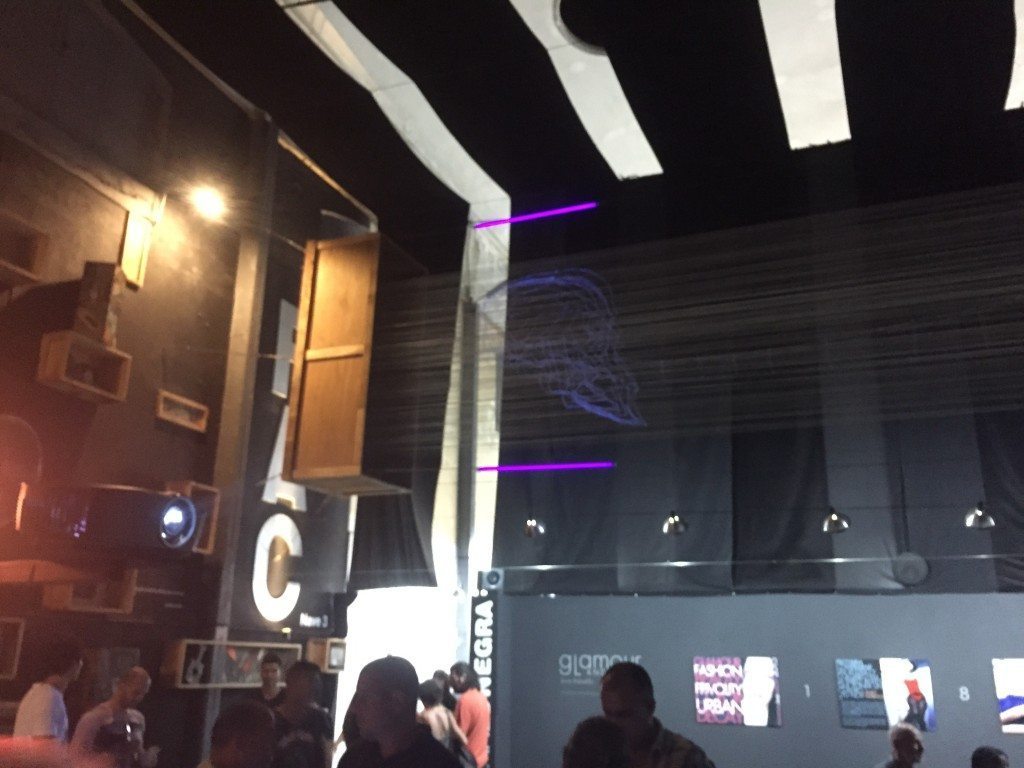 Now this place is just awesome. It's relatively new and was suggested to me by a friend, and also any young local Cubano I would ask where to go out. Fabrica de Arte is essentially an art gallery discoteca that is built inside of an old olive oil factory.
It has two floors plus an additional back area made from cargo containers. On the first floor is a bar, artwork and a live band playing, and upstairs is more art, and a back area where an indie film is playing on a massive screen. Out back is a patio where most people lounge and hang out, then back downstairs out back is a little "food truck" type thing made from one of the cargo containers with modern Cuban cuisine.
If you continue walking past that you'll see another bar made from a cargo container, then you'll pass through the doors that lead into the nightclub area where there's more live music, but tons of people packed in and dancing.
19. Practice Spanish & English With Locals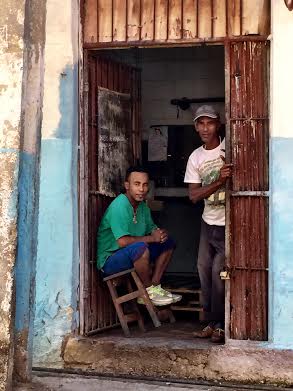 Before you go to Cuba you should definitely learn a few basic Spanish phrases, because hardly anyone speaks English. A few people, especially younger ones can speak a little, but we talk way too fast for them to be able to understand fully usually. BUT they will help you speak Spanish if you ask, and many of the younger Cubans will actually ask you to speak in English or even teach them because they really do want to learn.
Tip: sign language works wonders when trying to communicate in any language!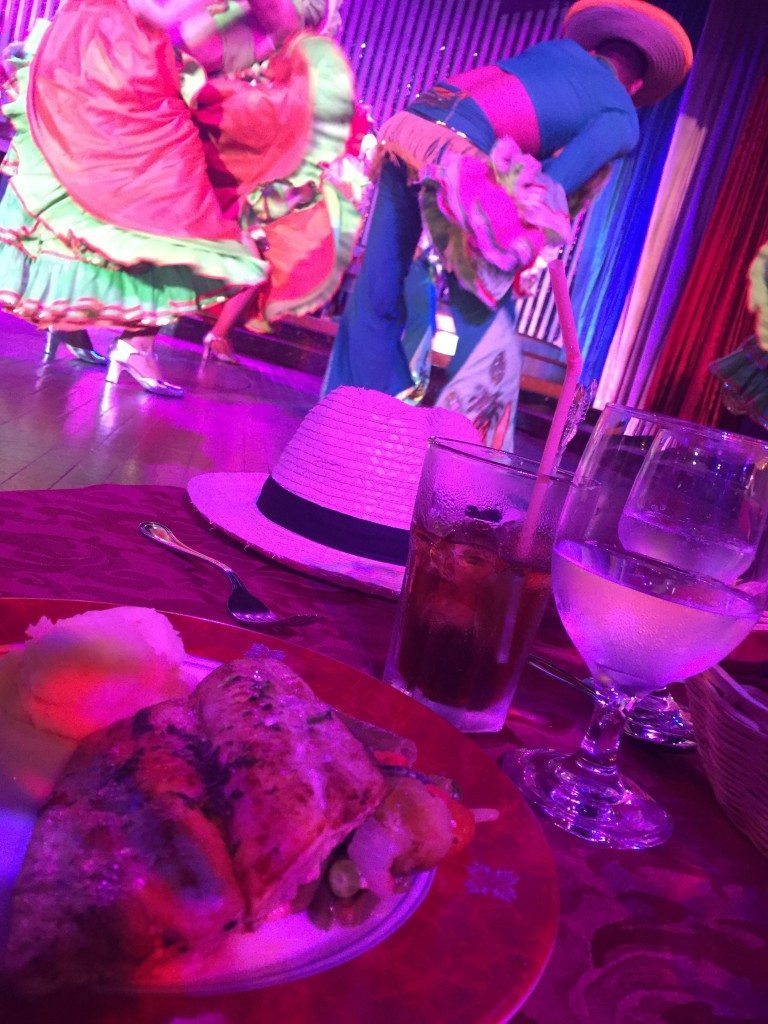 This is the famous dinner cabaret show at the Hotel Nacional that is somewhat like the Tropicana show but on a much smaller scale. It's performed in an old theatre just outside of the hotel and you can reserve a table for dinner during the show. Definitely do that because it was some of the best freaking food I had in Cuba (smoked salmon plate and sea bass for the entree), and one of the only places that had a name for the fish other than, "It's the filet."
21. Visit the Four Plazas of the Revolucion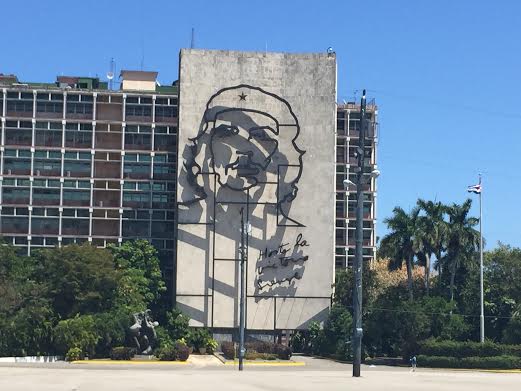 There are four different plazas with statues dedicated to memorials of the Revolucion leaders, but they're spread out all over Havana, so you either have to take a taxi to each one, or be touristy and take the HavanaTur bus tour. I took the bus tour because I have no shame in learning about sites while solo traveling, and it was only 5 CUC to go all around Havana, even though it took about 3 hours.
22. Take the Bus to Santa Maria Beach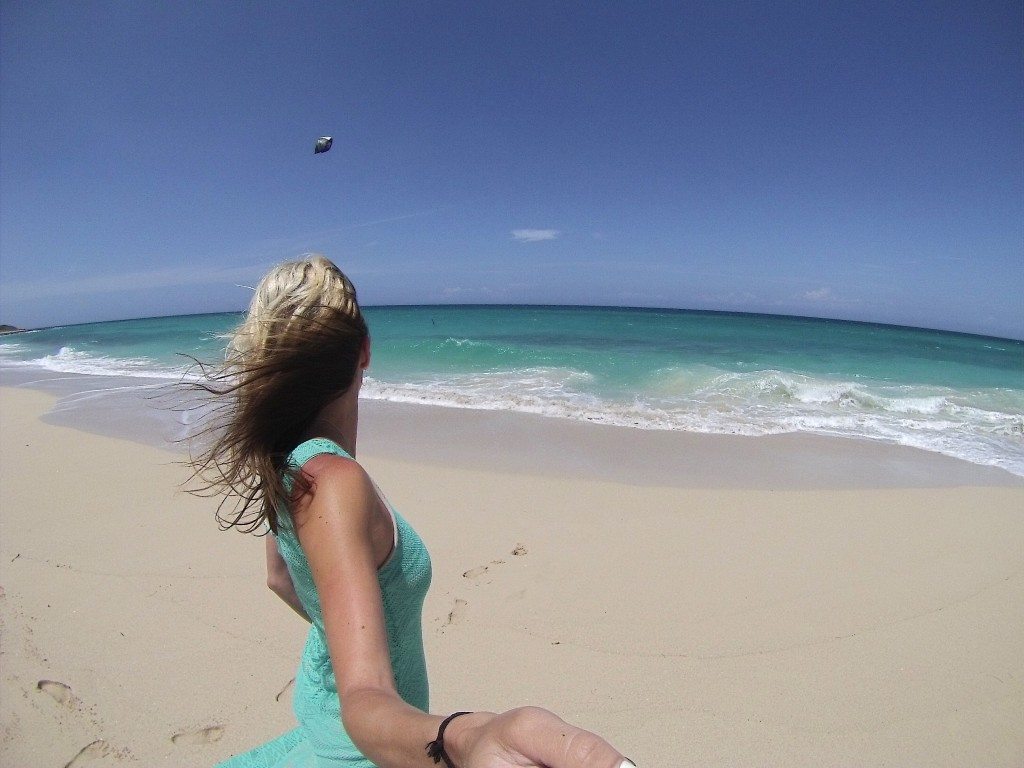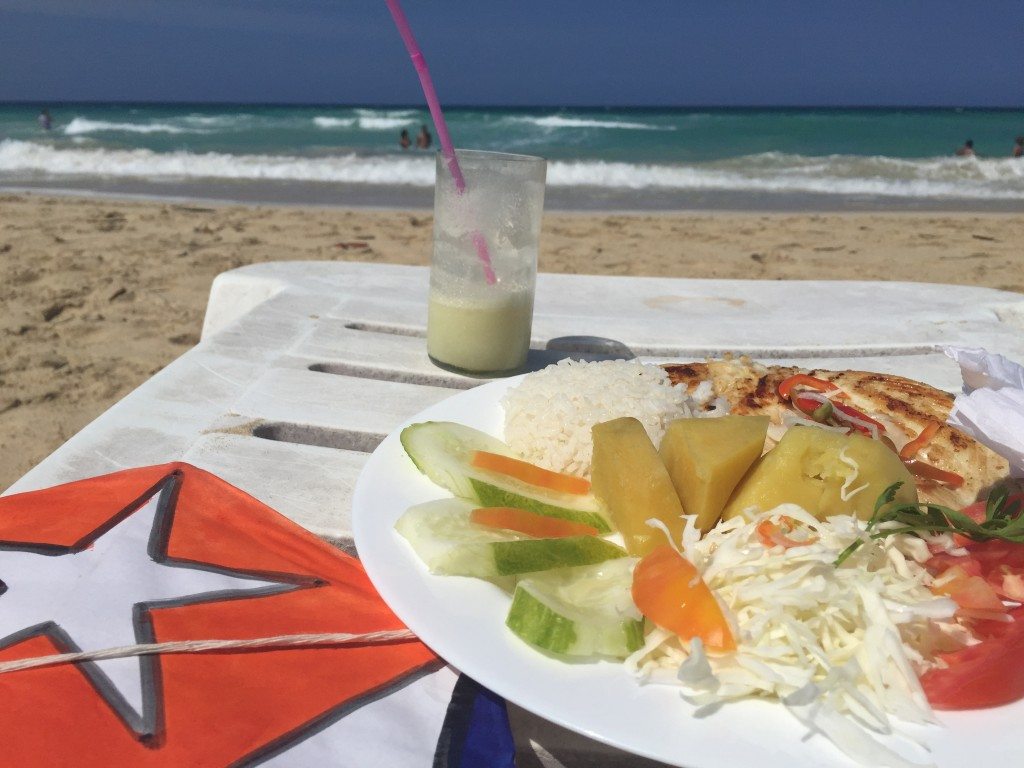 After I had walked or toured almost every area of Havana, I really wanted to check out a beach, but couldn't exactly afford the 50 CUC taxi ride to get there. I happened to notice the Habana Bus Tour bus route maps, and saw that one of them took a longer route that goes to Santa Maria beach and Villa Tarará, and only costs 5 CUC!
The beautiful white-sandy beaches and clear-blue waters were only about 20 minutes from Havana Vieja, and I got to spend a day there exploring and lounging in the sun! There's a few hotels on Santa Maria beach that you can order a delicious meal from, and of course some freshly made libations!
23. Explore Tobacco Fields and Caves in Viñales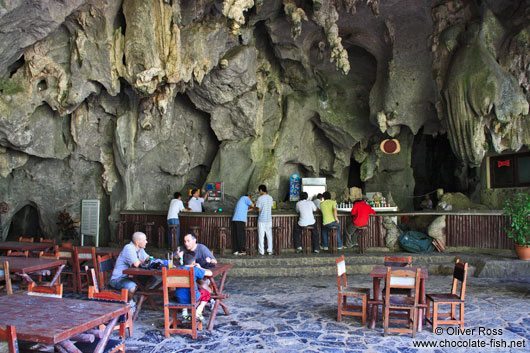 If you have time (and money) you should definitely check out Viñales. It's where the big tobacco fields are that are really cool to see and learn about, but there's also some really cool caves you can explore closer to the coast. It is located in Piñar del Rio which has a lot of lush, jungle type area which always makes for some amazing photos.
24. See a Local Fashion Show at "La Maison"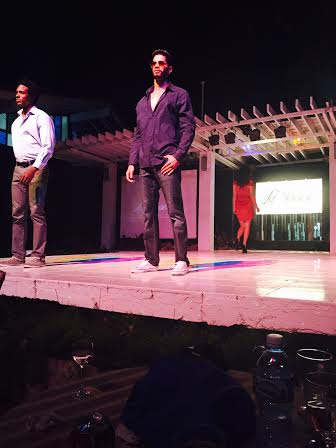 If you're interested in seeing some local Cuban fashion, check out one of the nightly fashion shows at La Maison in Vedado. Beautiful young male and female models put on a professional runway show, while equally attractive waiters and bartenders serve you drinks and food.
As the name implies, it is located in an old mansion, but it has been nicely restored and will give you a good idea of how the many mansions once looked. The show takes place in the outdoor patio area on an elevated runway.
25. Have an Authentic Cuban Meal (you won't have a choice)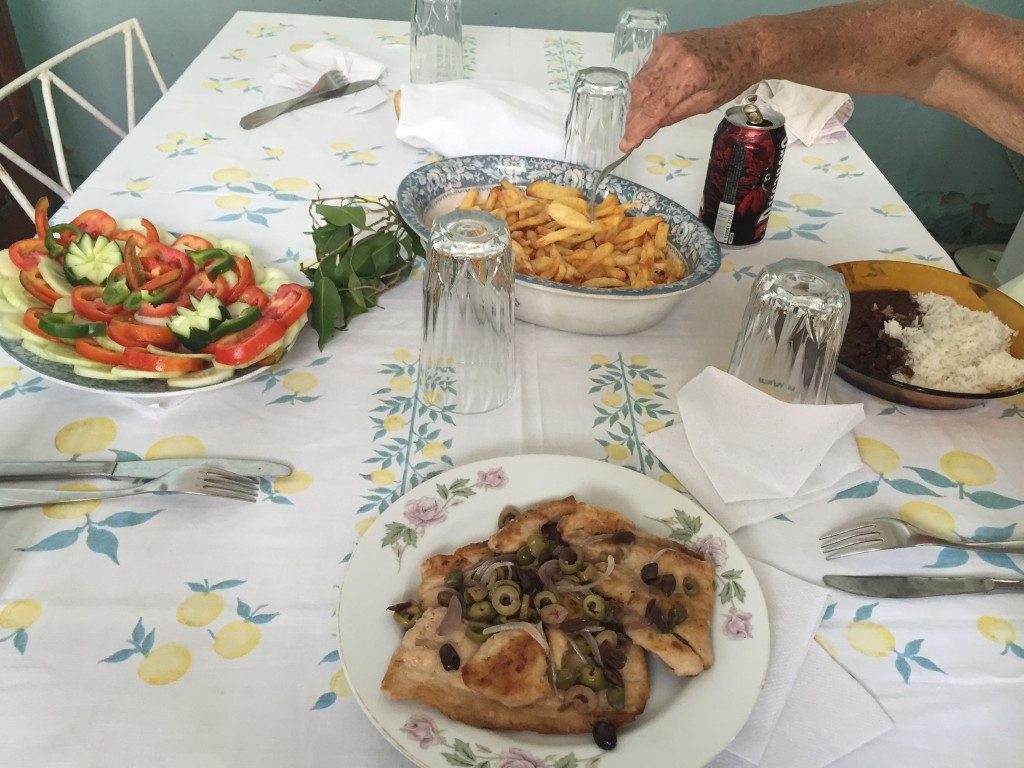 I hope you like Cuban food because otherwise you might starve in Cuba. Your typical Cuban meal will consist of a meat (usually chicken, beef, fish, or shrimp) with a heaping side of rice and beans, plantains, and a salad of cucumbers and cabbage. If you stay in a casa particular, you'll likely have the option to pay the people who own it a little extra to cook for you as well.
You'll probably want a Cuban sandwich as well, which you can get at many places, but for some reason my favorite one was from the lobby bar at Hotel Saratoga…probably because I'm a vegetarian and they let me custom order mine without meat…
Also try food from the local vendors and food stands like empanadas and croquettas. Oh…and you'll see a lot of places selling pizza…I would NOT suggest trying it. It was the only food that I ate in Cuba in a two week period that made me sick!
Please don't hesitate to ask any questions about Cuba! You'll definitely love it as much as I do!
Have an immediate question about Cuba? The best way to reach me is to leave a comment on one of my Instagram posts!
Check out my documentary of following my grandma's journal in Cuba where she grew up!
Check out this awesome interactive map of the above awesome places to do in Havana!
Travel Gear I'd Recommend for Cuba: