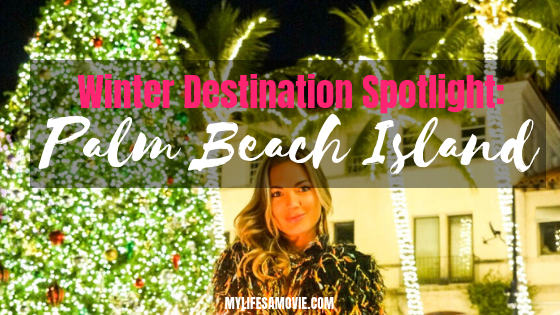 If you're not into Walking in a Winter Wonderland this year, keep those coats locked in storage and head down to Palm Beach Island! There's a reason behind the term "snow birds" and it has a lot to do with why this is my top winter destination spotlight for 2018!
Imagine; a warm, sunny island that's both a timeless classic and an endless summer. That's Palm Beach Island in a nutshell…or should I say, a coconut shell?
Located just over the bridge from West Palm Beach; the beginning of South Florida, and just a couple hours drive from Fort Lauderdale, Miami, and Orlando, but with an air of exclusivity that will make you feel almost like you're in another country.
That's because no other easily-accessible island in the United States of America is filled with so much legendary history, so much elegance, and at the same time, so many fun things to do!
So if you want to take a classic trip this winter that will make you feel like a Kennedy or Audrey Hepburn on vacation, head to Palm Beach Island! Here's a few things you should definitely do!

1. Stay at Timeless Classic Palm Beach Island Hotels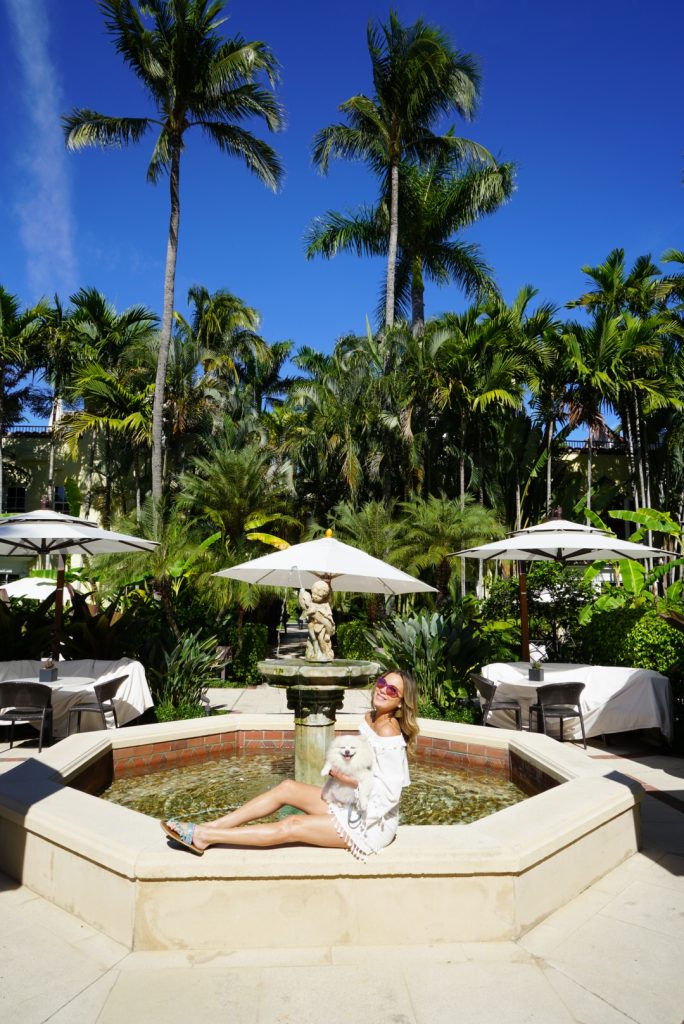 There are several hotel options on Palm Beach Island, but wouldn't you prefer to stay at one rich in classic history? Que The Brazilian Court Hotel, one of the first of two hotels on the island built back in the 1920's.
Tucked away in lush landscaping on Brazilian Court and Australian Avenue, this property has numerous reasons why it's been an all-time favorite for celebrities and politicians for decades.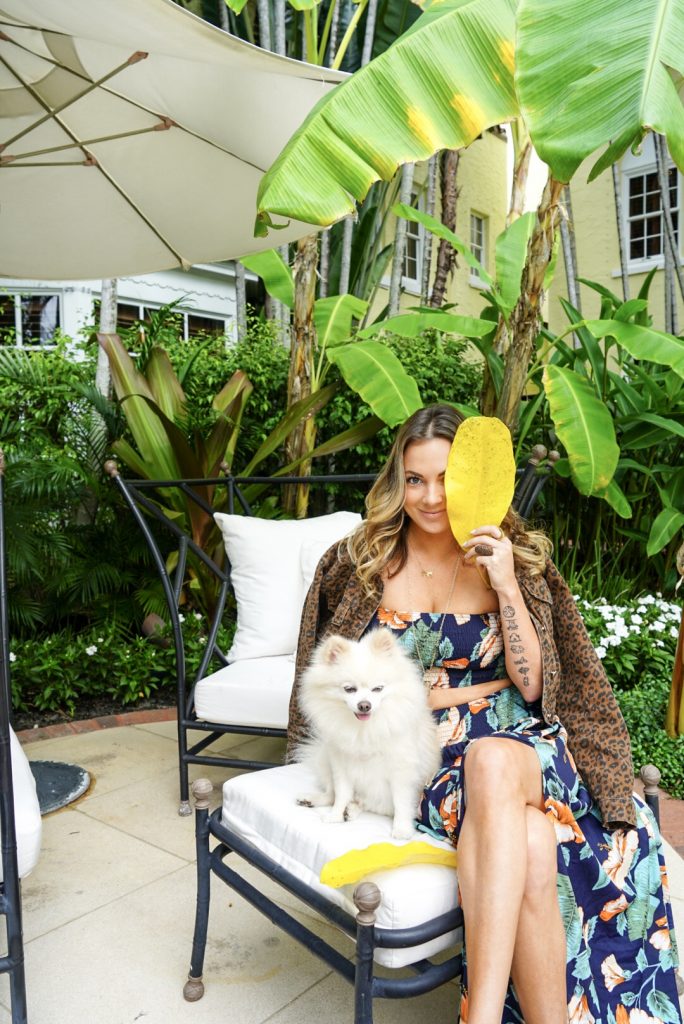 Aside from being an exquisite and posh luxury hotel, rumor has it that the elite also preferred it due to its many semi-hidden entrances and exits!
Some of my favorite highlights of The Brazilian Court besides the juicy history, were the extravagant rooms and courtyards, the tropical pool and scenery, and the walking proximity to the beach, Worth Avenue, and many trendy restaurants! Plus! They are one of the only hotels that allow dogs!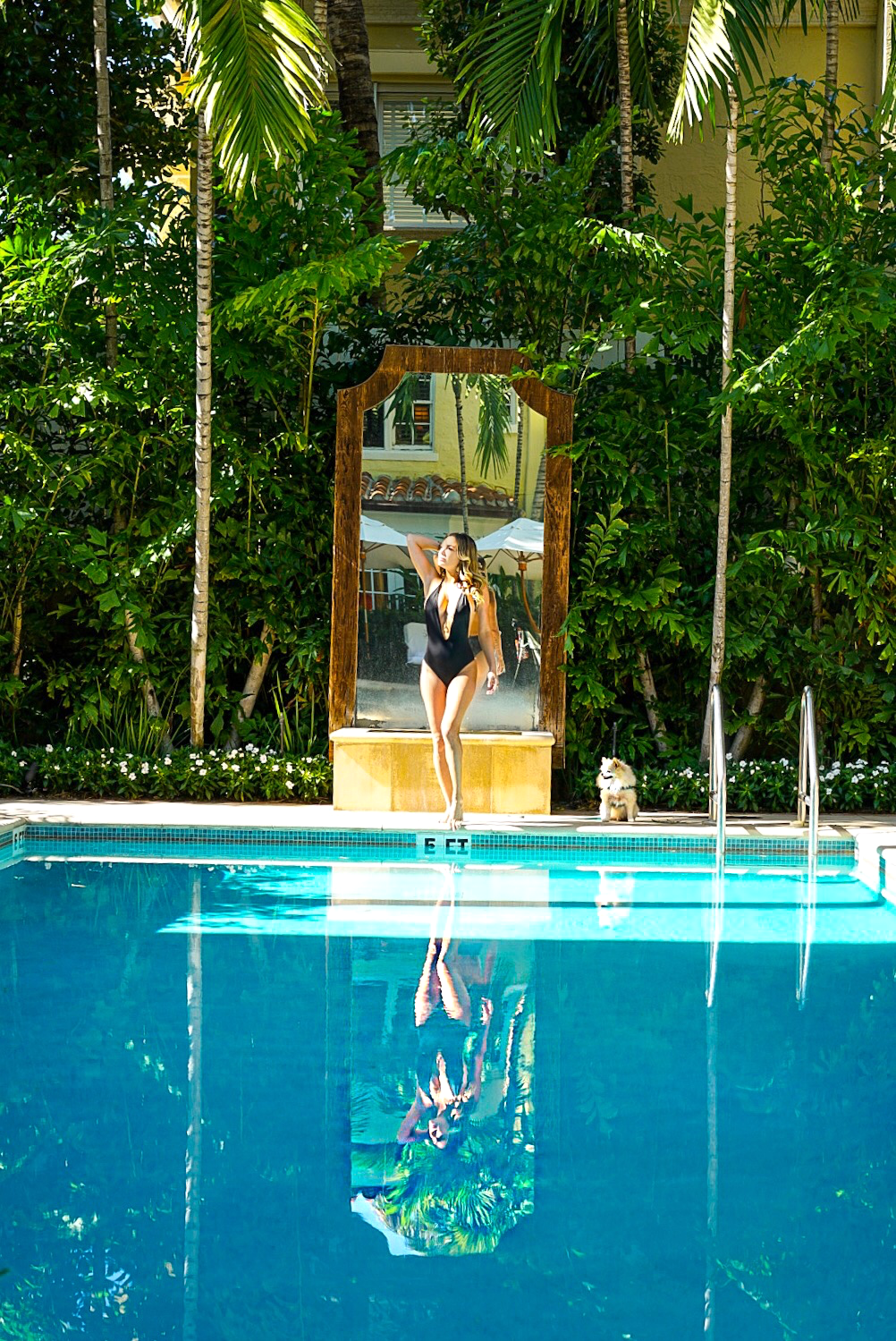 In fact, The Brazilian Court takes pet amenities to the next level by offering a "Bark Butler" now until the end of the year. It includes daily dog walking and spa services, and even a boat ride on "The Casablanca". Or, for a more low key option, you can get their basic "Pet Package" that includes nightly town car service to Pucci and Catana Luxury Pet Boutique!
2. Eat and Socialize at the Hottest Restaurants
Palm Beach Island today is well known for it's incredible restaurants and posh social scene. Anywhere you go out, expect to see people dressed to the nines, whether it's just for a regular dinner, or following a charity gala.
Here's my suggestions starting from breakfast to dinner!
Breakfast: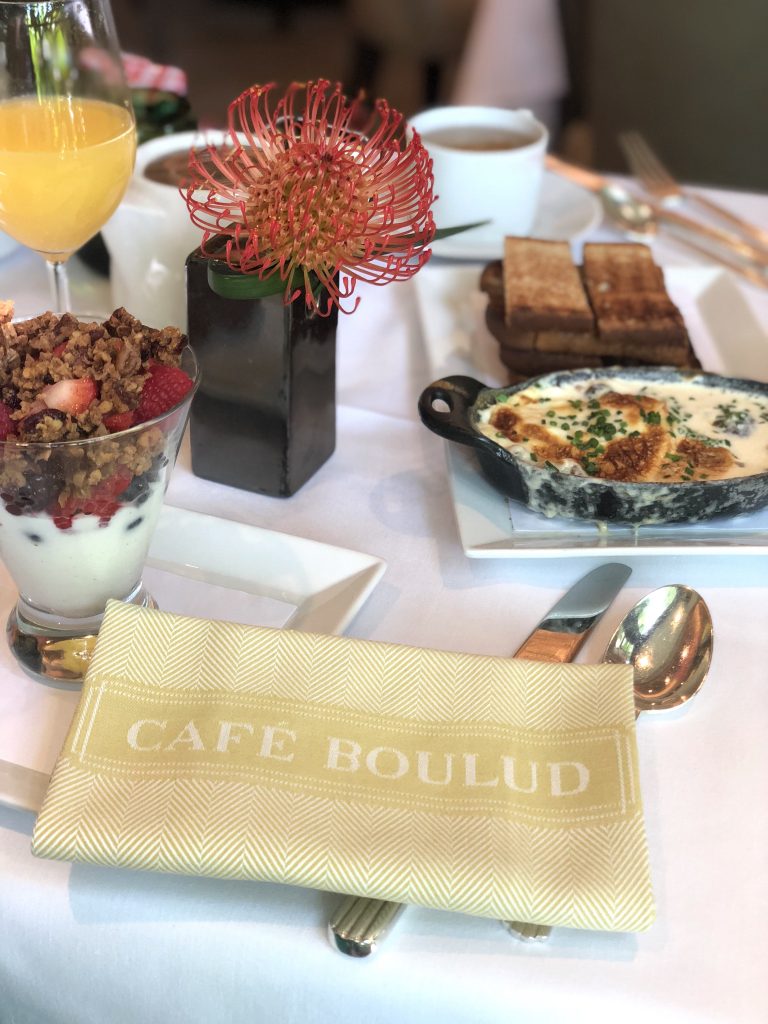 Café Boulud Palm Beach: Located inside the Brazilian Court Hotel, this expansive restaurant is available for breakfast, lunch, and dinner. If you're looking for a charming start to your day, definitely come for breakfast to enjoy exquisite food that matches the atmosphere! You can choose from the refined indoor breakfast room, or the opulent patio that overlooks the lush courtyard.
Bakery Loic: Come for the most delicious fresh baked French croissants you'll ever taste, and stay for the epic banter with Chef Loic himself! I had the pleasure of tasting the pistachio with white chocolate drizzled croissant, along with a fresh recipe Chef Loic had made that morning; pecan filing with white chocolate drizzle and toasted pecans on top! Chef Loic also put me up to a sensory challenge when he asked me to close my eyes and say what I tasted as I bit into one of his famous cookies. The secret was a solid chocolate cookie that melts when it hits your mouth!
Lunch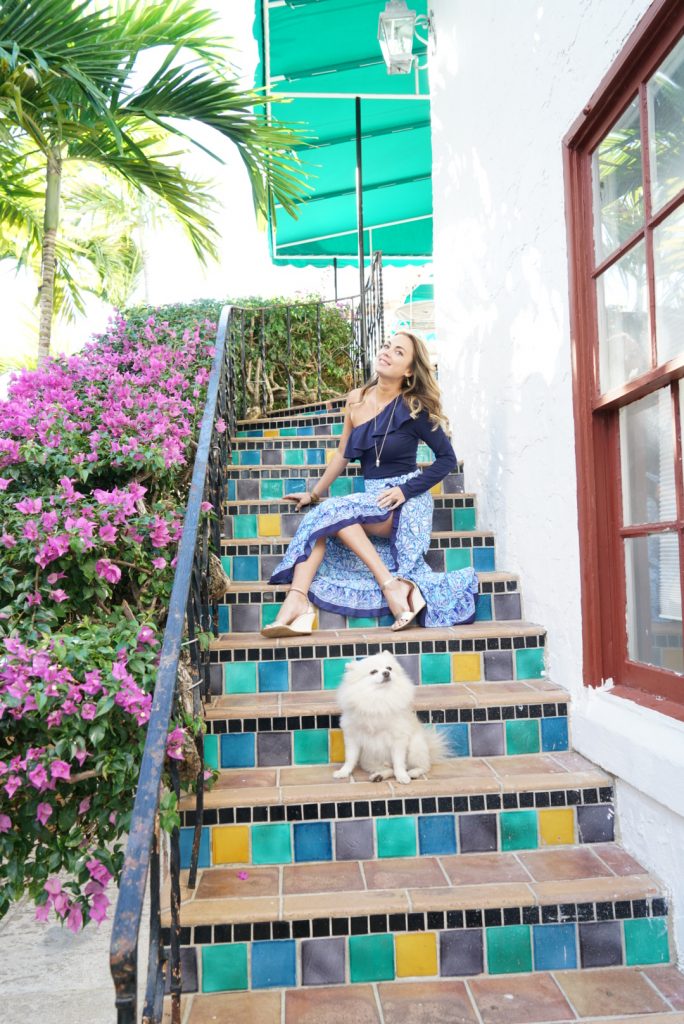 Pizza al Fresco: A popular spot for all the locals, and no surprise why! The pizza is absolutely delicious and what better place to eat it than in a tucked away little plaza that might make you feel like you're actually in Itlay! This is the perfect place to go after a day of shopping on Worth Avenue, or relaxing at the beach!
Dinner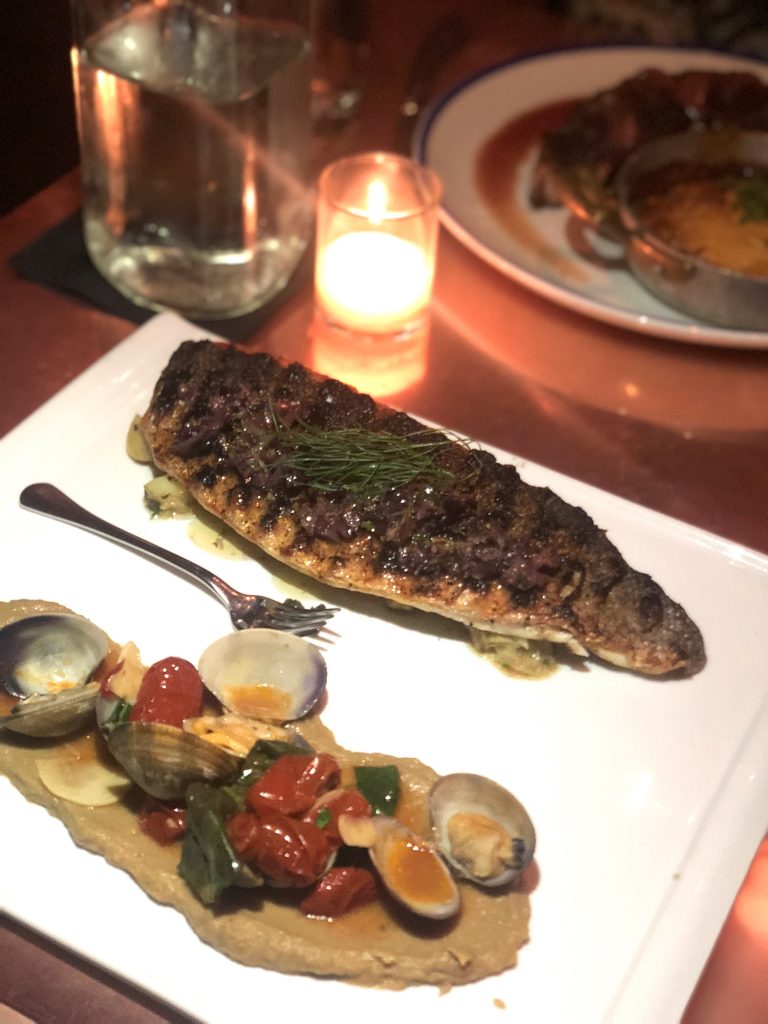 Buccan: This place is always popping, whether you go for dinner or just drinks! That being said, be sure to make a reservation! The Ahi Tuna crisps are definitely a must, and since you're in Florida, you should also definitely try one of the fish dishes! The menu changes but right now they have a Grilled Pumpkin Swordfish!
Anything you try is sure to be excellent, since Chef Clay Conley is a four-time James Beard Award nominee for Best Chef of the South. He's also credited for putting Palm Beach on the map as one of the best foodie destinations!
After dinner mingle at the popular bar at the front of the restaurant with a predominantly younger crowd!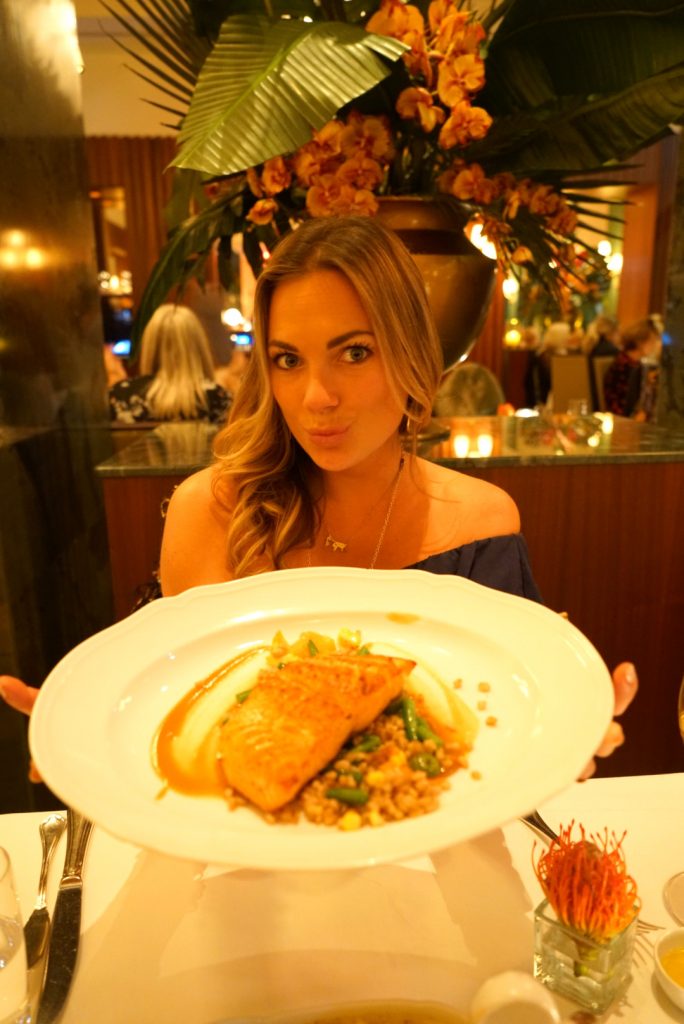 Sant Ambroeus: If you love Italian food as much as I do, you MUST go to Sant Ambroeus, which serves authentic Milanese cuisine!! Located in the new Royal Poinciana Plaza, you can't miss it when you see the adorable gelato stand out front! Enjoy a modern yet elegant dining experience, with food so tasty you might have to order seconds! At least I did with the creamed corn, which is a melty mix of farm fresh corn, black truffle, and parmesan.
Other favorites include Vitello, Caprese, Risotti and Cotoletta alla Milanese, as well as some new dishes inspired by the sea and fresh ingredients of Florida.
According to Executive Chef Marco Barbisotti, "The menu focuses on seafood and incorporates local citruses and herbs to accentuate the fresh, luminous surroundings that encompass Palm Beach. Colorful salads with texture, grains and fruits highlight the simplicity of the local produce."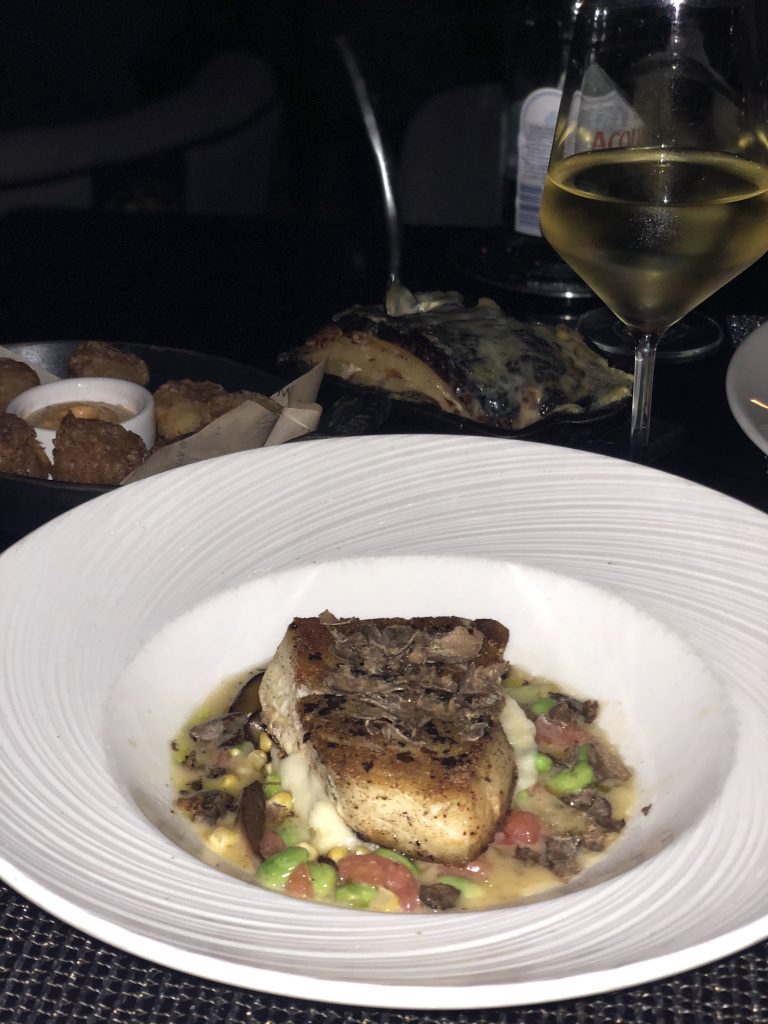 Meat Market: As a Pescatarian, you may think it's strange that I'm recommending a place called Meat Market. But to me it's no secret that steak houses usually also house some of the best seafood! You won't find many other places with the highest quality Florida Stone Crab Claws, that's for sure! This place is definitely what I'd call a black-tie restaurant, so have fun getting dressed up in your best for it! Also, on Thursdays the bar and lounge area turn into a social hour, with the areas best DJ, Adam Lipson playing all your fave dance-worthy beats!
Drinks
All of the dinner restaurants listed above have lively bars for drinks and socializing, and there's a few other upscale bars on the island as well! A classic favorite is the newly remodeled Cuccina's, which quickly becomes packed as the night grows on. Another fairly new bar is HMF inside the prestigious The Breakers Hotel, where many fancy events are usually held!
3. Things to Do on Palm Beach Island
If you're planning a warm winter vacation to Palm Beach Island, I'm going to guess you want to be getting some sun! Don't worry, there are plenty of ways to enjoy it, plus a whole lot of other exciting things to do as well!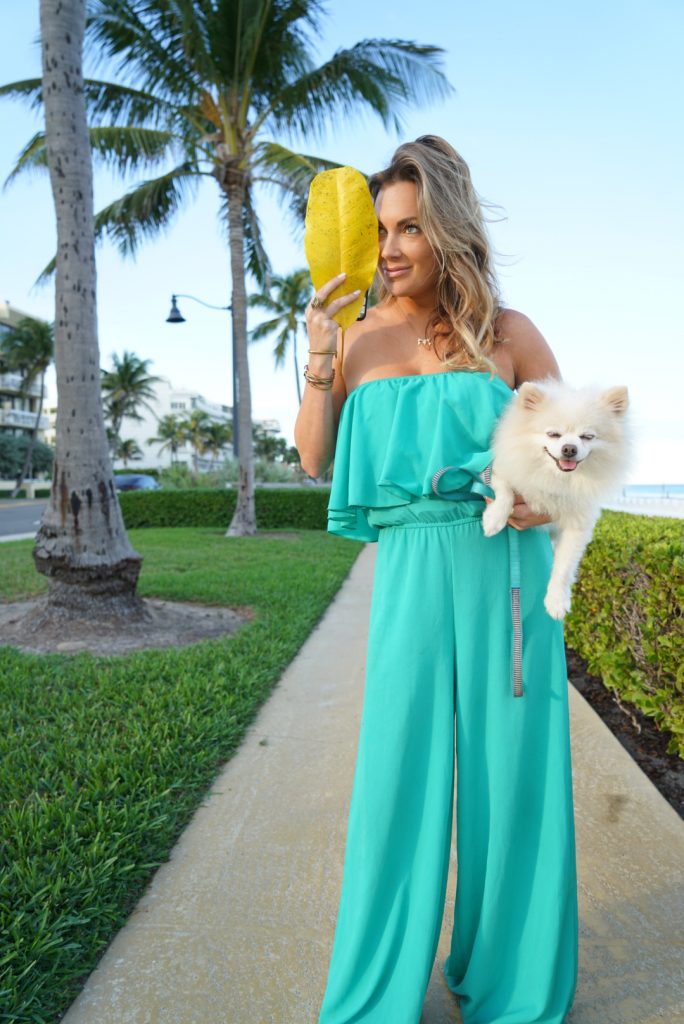 Head to The Beach: They don't call it "Palm Beach" for nothing! Head east and you'll find long stretches of white sandy beaches, without many crowds! To make a day out of it, stop by Publix first and get one of the famous Publix Subs to take for a picnic at the beach!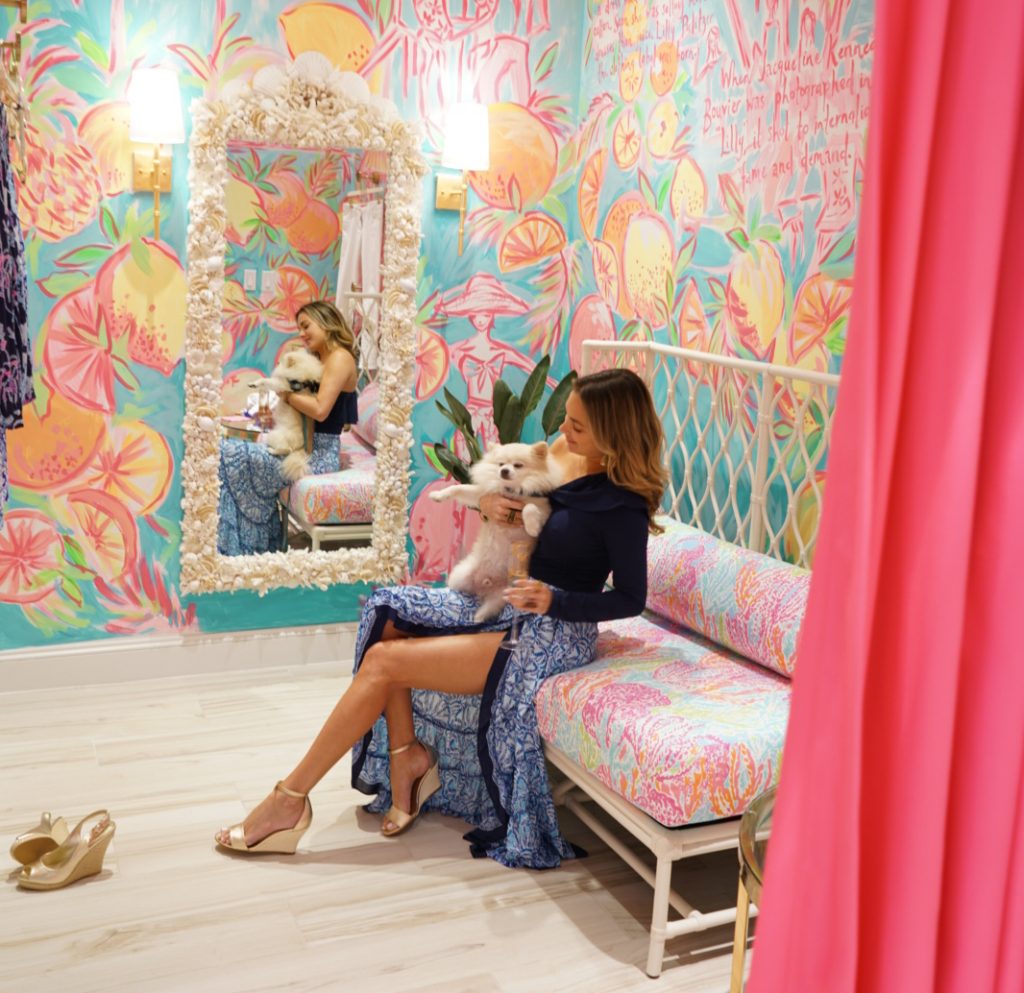 Stroll, Shop, and Sip on Worth Avenue: You'll find some of the highest-end designer brands on Worth Avenue, as well as some quirky shops mixed in too! You'll also find a brand new Lilly Pulitzer store that not only has a workshop in it for the print designers, but its very own cocktail bar as well! Sip champagne as you browse the latest Lilly designs, or even create your own with the Shift-Dress design station! Did you know that Lilly Pulitzer lived on Palm Beach Island, and created the dresses as a solution to spilling juice on her clothes when she ran an orange juice stand? The Island Company is another shop on Worth Avenue with a bar in it, which they're able to do since they own their own rum brand!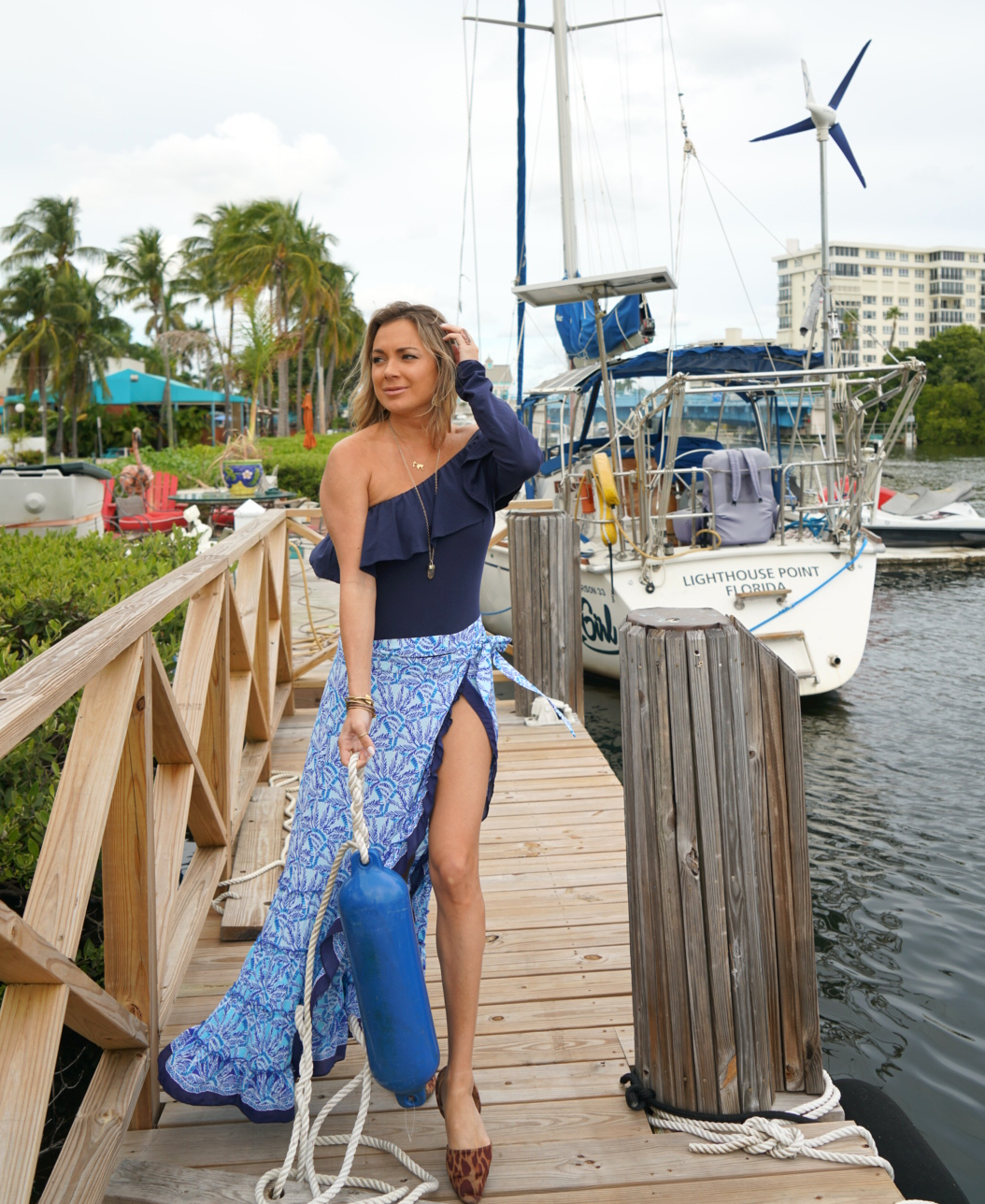 Take a Sunset Cruise: There's no better way to take in the views of the island…and the mega multi-million dollar homes and yachts…than from a cruise along intracoastal! There's options for happy hour cruises or sunset cruises, and you can bring your own food and wine if you don't want to buy it on board!
Go for a Bike Ride: Most hotels offer free bicycles like The Brazilian Court (theirs were even signature Lilly Pulitzer ones!), but if not, you can easily rent one! Across the bridge along the water you'll see several bike racks with bicycles you can rent using a metered station! Stroll along the many quaint yet exquisite streets of the island, or along the beach path!
4. Places to Explore Nearby
One of the many perks of Palm Beach Island is of course it's location! Both because of the ideal weather, and close proximity to many other awesome areas!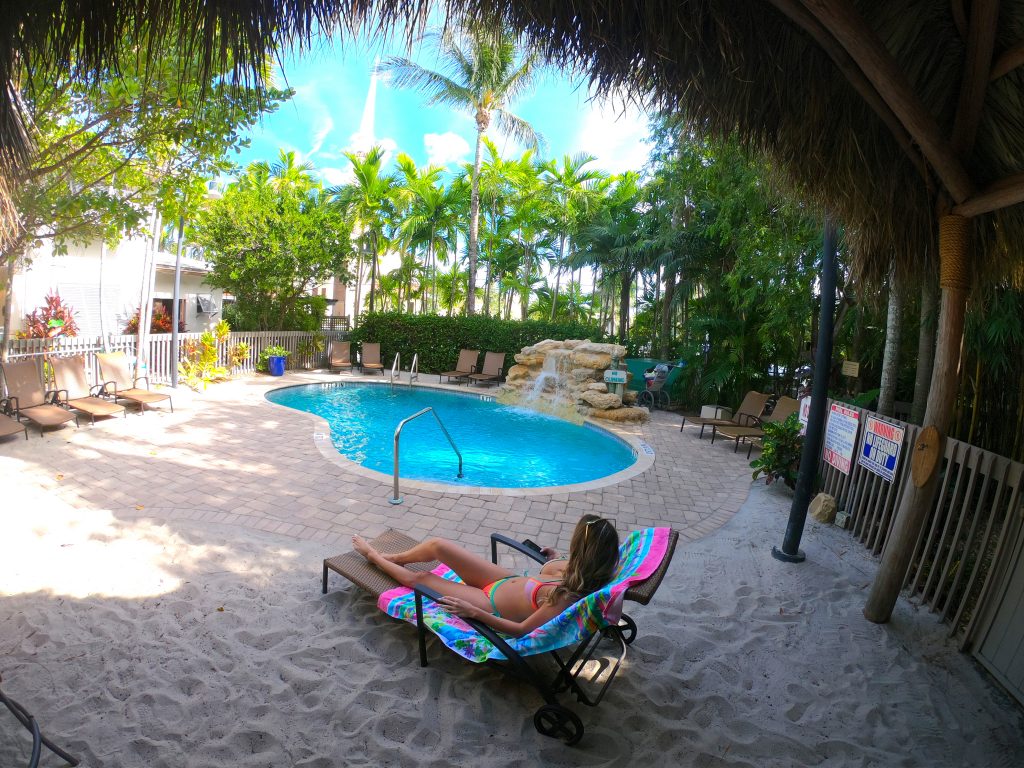 One of them is Delray Beach, a particular hotspot for millennials both to hang out and live! If you're looking for a more laid-back, casual, and energetic area, check out what Delray has to offer!
Palm Beach Island technically stretches all the way down to Delray, and has many amazing places to stay, eat, and play!
For a relaxed, tropical vibe, book your stay at Crane's Beach House Boutique Hotel & Luxury VIllas; a family owned property that will make you wish it was really your home! Crane's is also a repeated revipient of the Florida Superior Small Lodging Association's prestigious Donal A. Dermody White Glove Award for housekeeping excellence and exceptional service!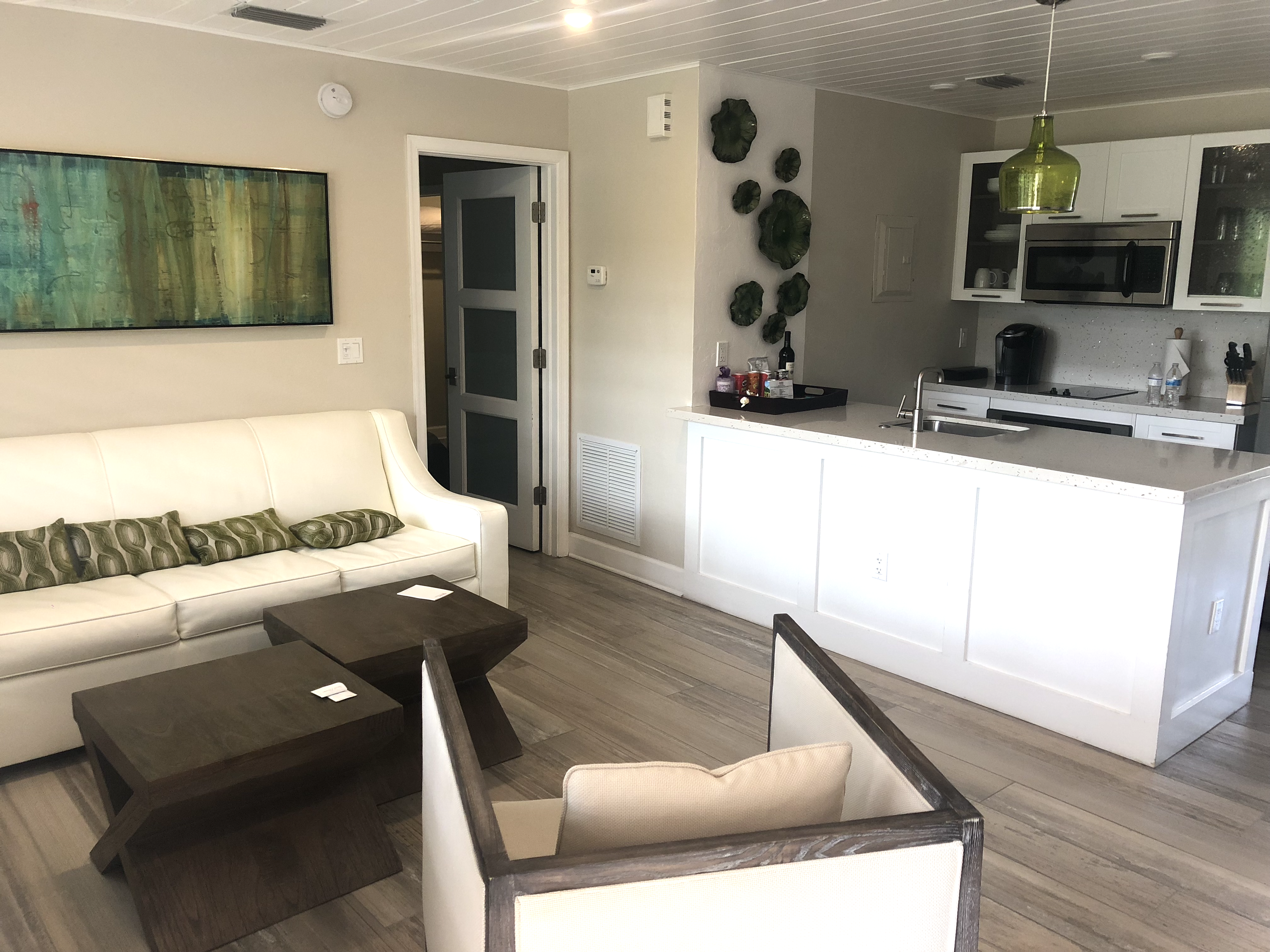 The rooms are more like apartments than a hotel, with chic, modern decor that leaves you feeling comfortable and fresh. Hang out at one of the two pools and tiki bars, especially the one with the waterfall, and especially during happy hour!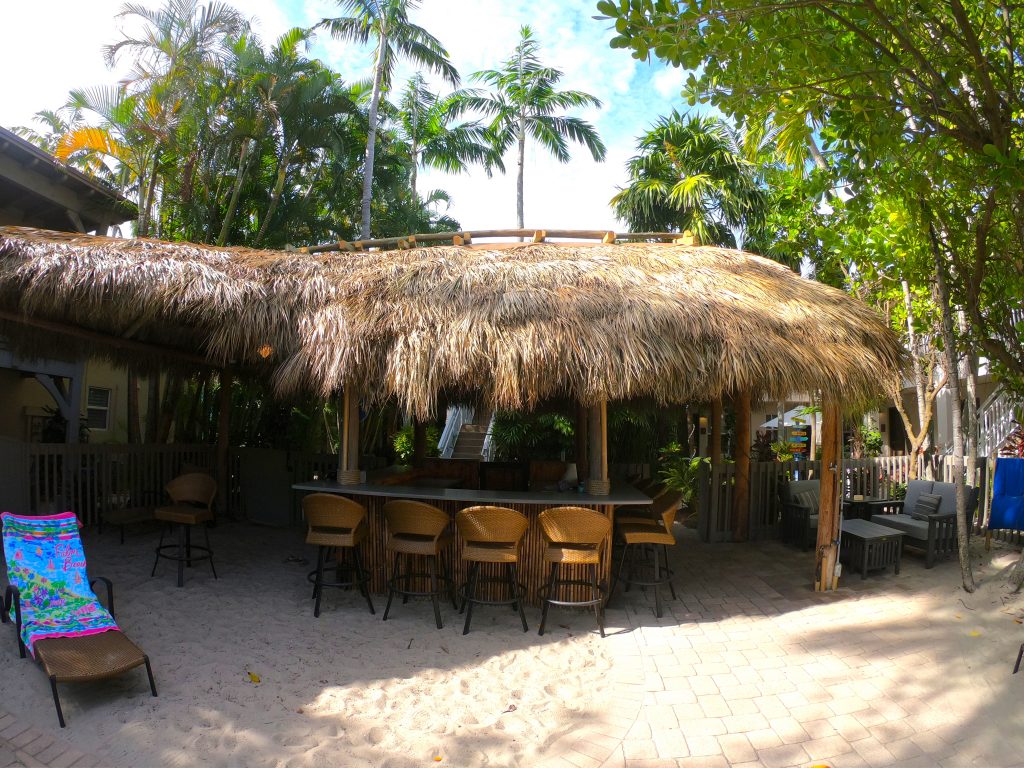 The beach is only a couple blocks away from Crane's Beach House, or for an extra fun experience, you can take a yacht cruise! There's really nothing better than getting to go yachting without the hefty price tag of actually buying one! You'll also be just steps away from the bustling downtown Atlantic Avenue!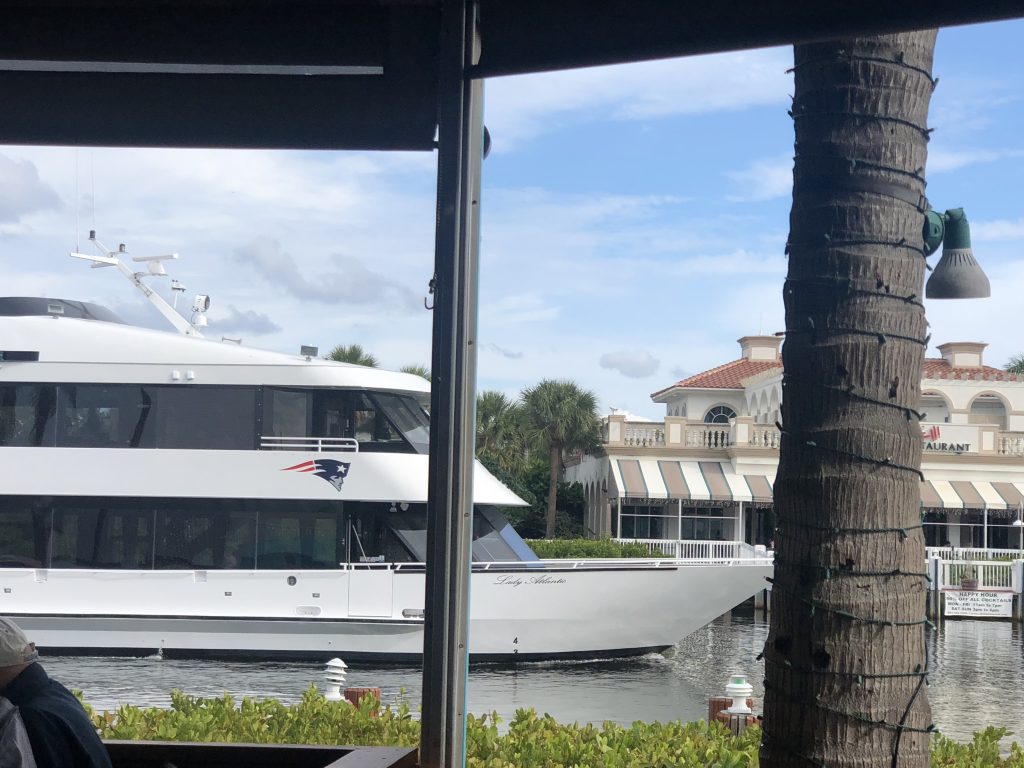 For drinks, food, and fun, head over the bridge to Downtown Delray, where you'll find a plethora of great options! Almost everywhere has a happy hour special too!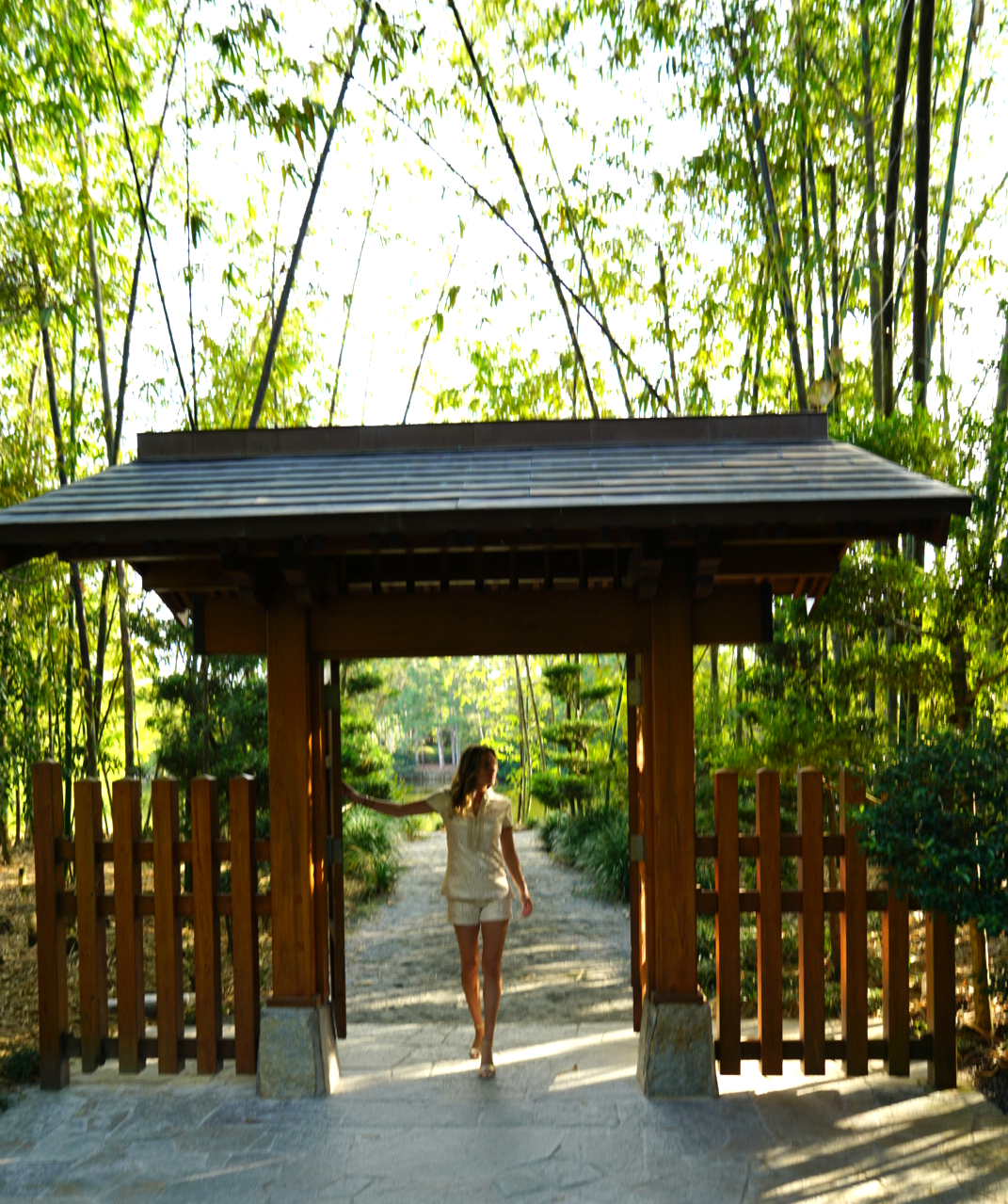 If you need to find some tranquility amongst the hustle and bustle of the city, take a short trip to Japan! Not the actual country, but the Morikami Museum and Gardens that are modeled just like one you'd see in Japan. They even have an extensive Bonsai Tree collection just like the one I saw recently in Tokyo!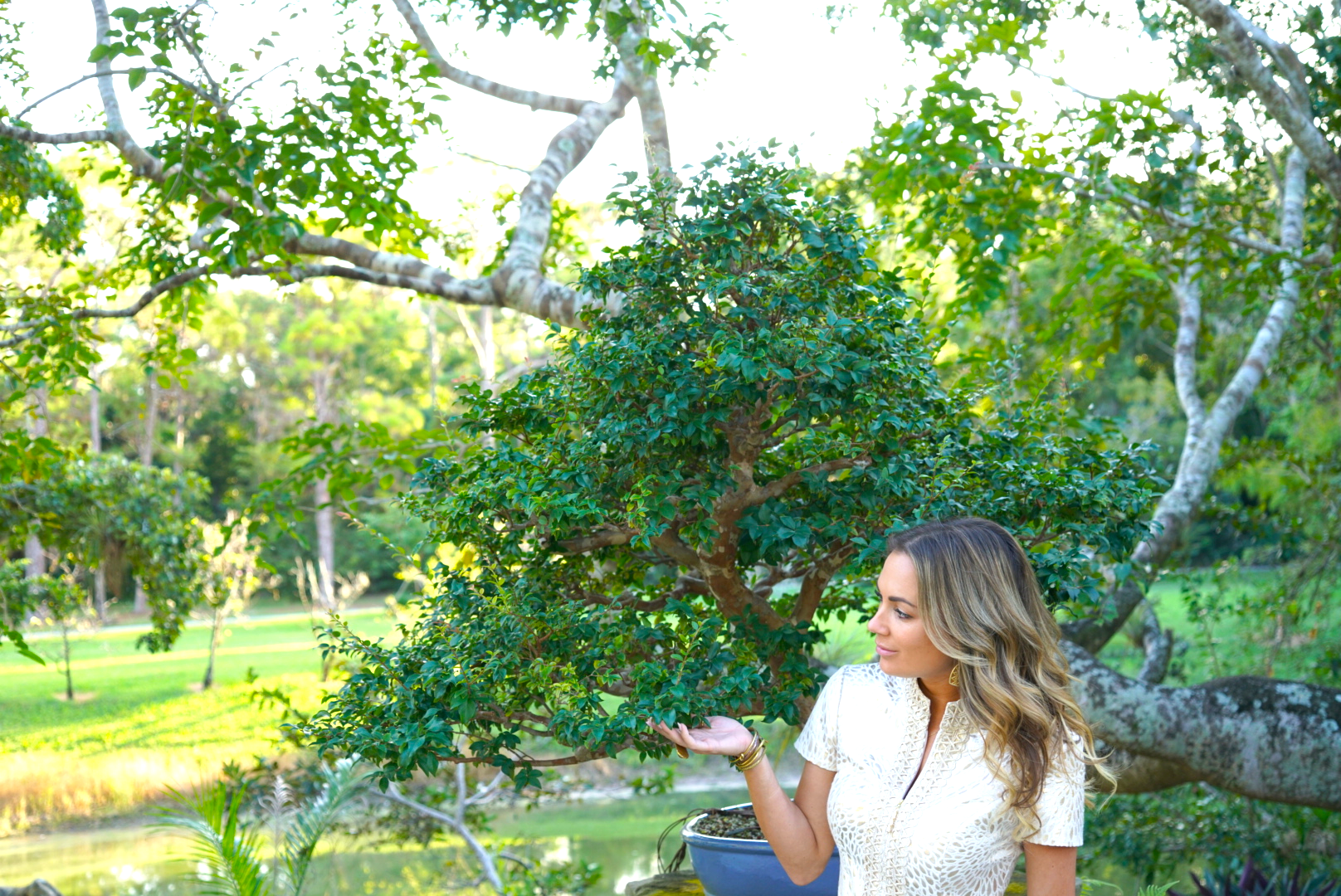 So shed those irritating layers of winter clothes, and throw on a swimsuit! It's time for you to defrost, have fun, and relax in Palm Beach this winter!
Disclaimer: This post is in collaboration with Discover The Palm Beaches, however all experiences an opinions are my own.