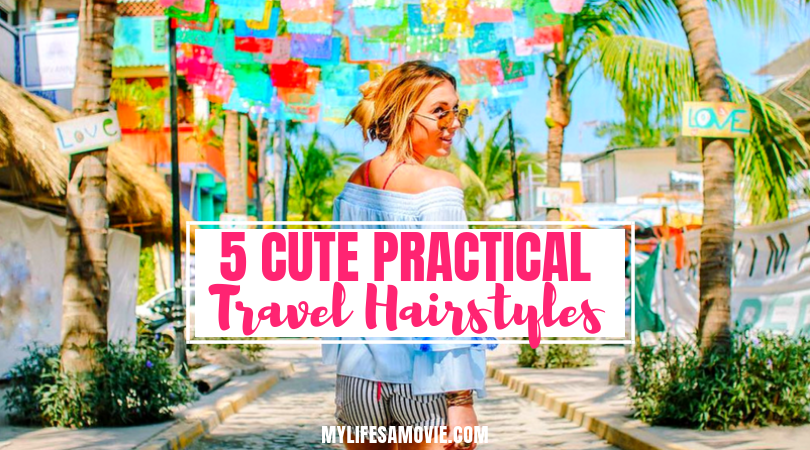 Every destination has an exciting adventure waiting for experience seekers. If you're one of them, you probably love knocking things to do off your bucket list. After a day of exploring though, do you often end up with a hairstyle similar to a highland cow?
While you might tolerate a frizzy mane, you should know, a hair-raising thrill doesn't have to be a hair-raising thrill. There are plenty of cute and practical hairstyles for exploring that will allow you to enjoy an experience without having to constantly use your smartphone camera as a mirror.
Is that even possible — even in countries with high humidity? Well, yes, and you don't need a line-up of hair products either.
So let's put the do in updo and get started with these simple, yet cute hairstyles for exploring: 
1. Hide sweaty hair with a headband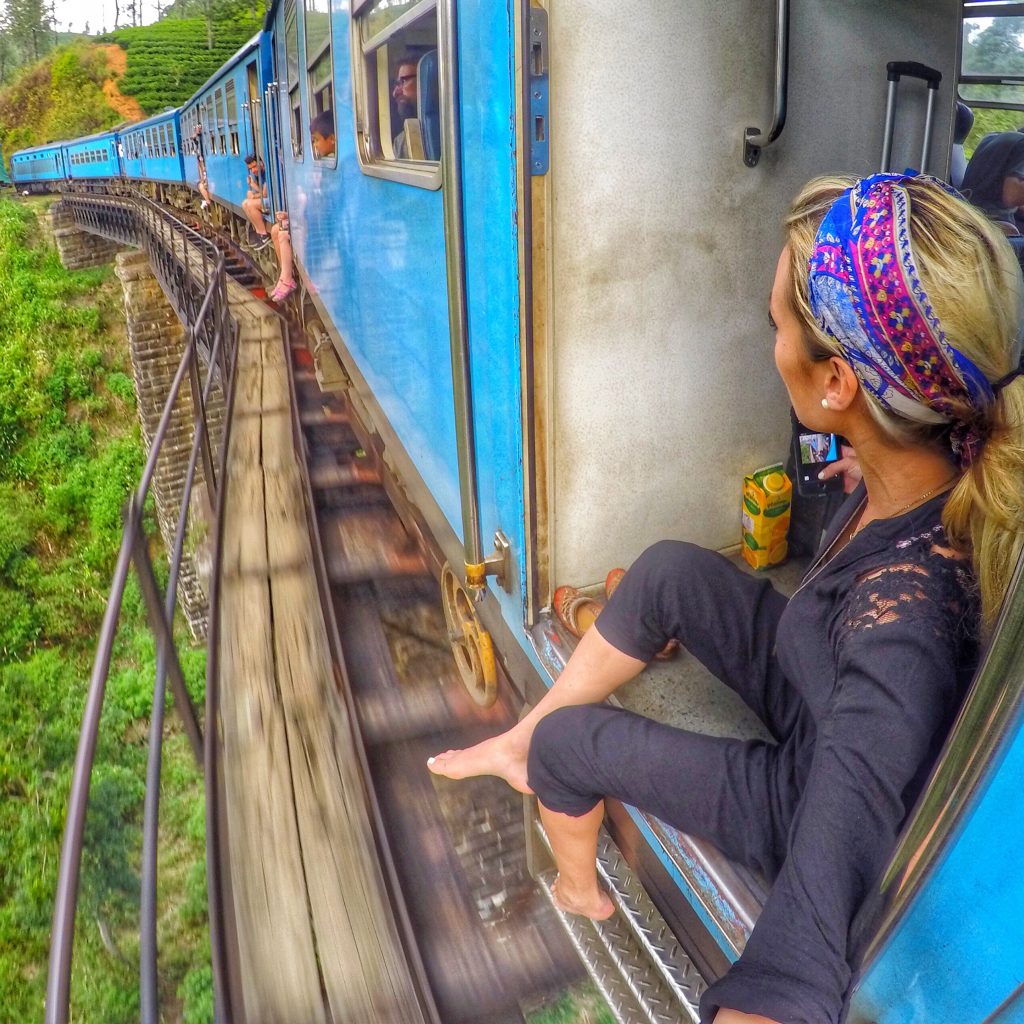 You probably guessed a ponytail would make it on this list — because it's a go-to for most adventurers — but have you considered a headband as it's versatile accessory?
Whether you're ripping down a rutted track on an ATV, or hiking miles of switchbacks for an aerial view, a ponytail is great for getting your hair out of the way. But you can also add a headband to secure all strands in place — especially those wispy stragglers that never seem to stay down.
And this accessory is not just limited to land-based activities. Many scuba divers rely on non-slip headbands to keep hair off their mask. So even if you're snorkeling, you can wear a headband to prevent strands from getting tangled up with the strap.
Plus, this accessory comes in all colors and designs — so you're guaranteed to find one to match your outdoorsy outfit.  
Don't have a headband handy? Easily wrap a scarf like the one Alyssa's wearing in the photo! Check out her tutorial below!
2. Brave the wilderness with braids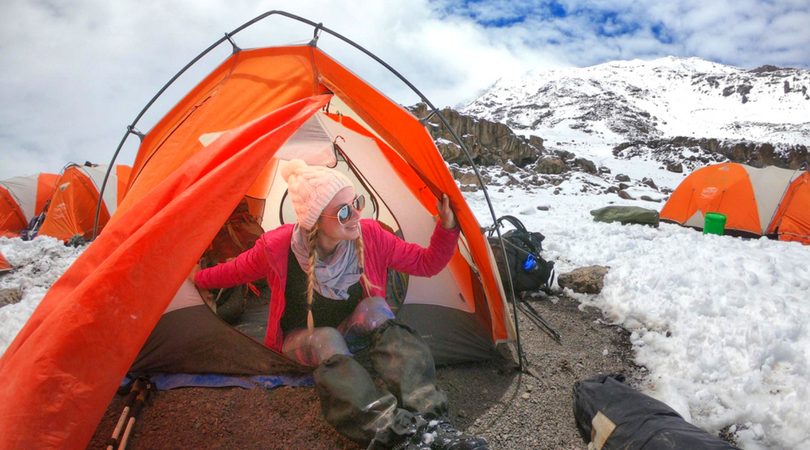 As easy as it looks, braiding three sections of hair can quickly become frustrating without a hairstylist travel buddy. That's because it's possible you'll end up re-doing your French braid a few times, and there's really no need to give your triceps a workout when you plan on scrambling a mountain later.
So if you'd rather not hold your arms above your head for ten minutes, you can try a simple side braid (or two) instead. You'll still have a cute hairstyle that controls those long tresses, and wavy hair by the end of the day when you take the braids out. That means you can join your new explorer friends for happy hour without going back to the room to freshen up.  
3. Explore a city with loose curls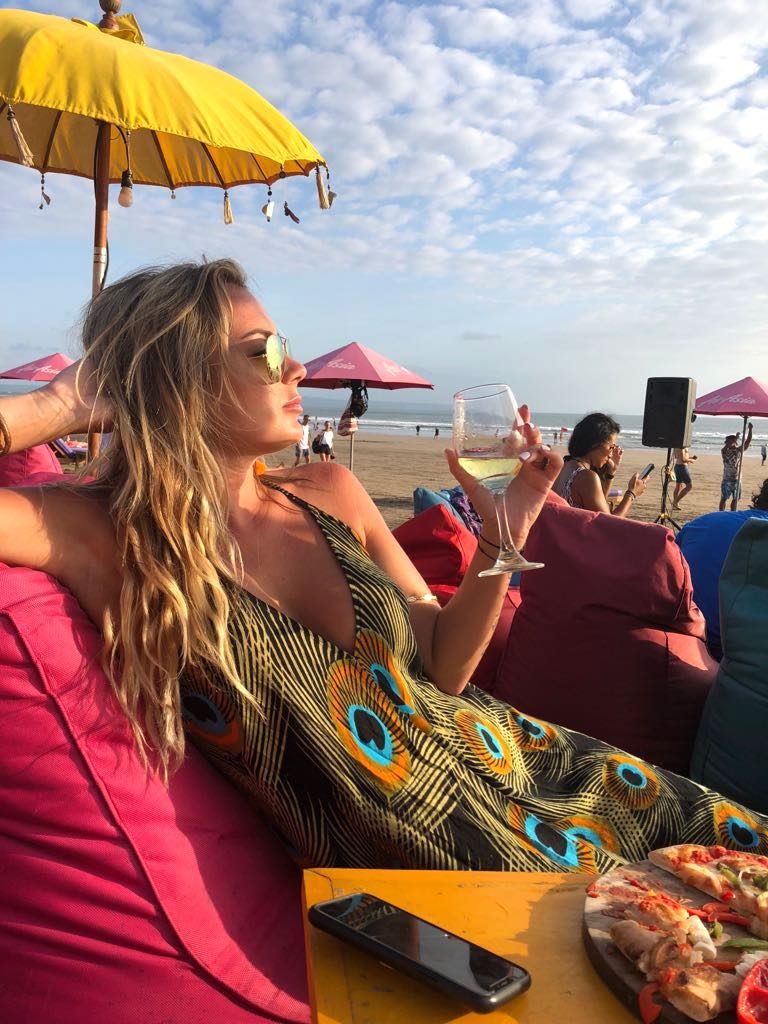 There might be some days you prefer not to pull your hair back. For instance, a day of exploring a new city constitutes as a time to let your hair down. But if you have limited space in your luggage, you might opt out of packing a blow dryer, curling iron and straightener.
What do you do then to get that loose curl look? Well, a curling wand can easily fit in the front pocket of your backpack, or slip into a crevice of your suitcase. And with the following technique, it's the only hairstyling tool you'll need.
Check out Alyssa's tutorial on how she gets her signature curls:
All you have to do is shower the night before, allow your wet hair to air dry a little, and then wrap a few strands around the heated rod the next morning. At first, you'll have tight curls to start the day, but as you walk around, you should have those sought-after beachy waves.  
4. Venture off with a topknot bun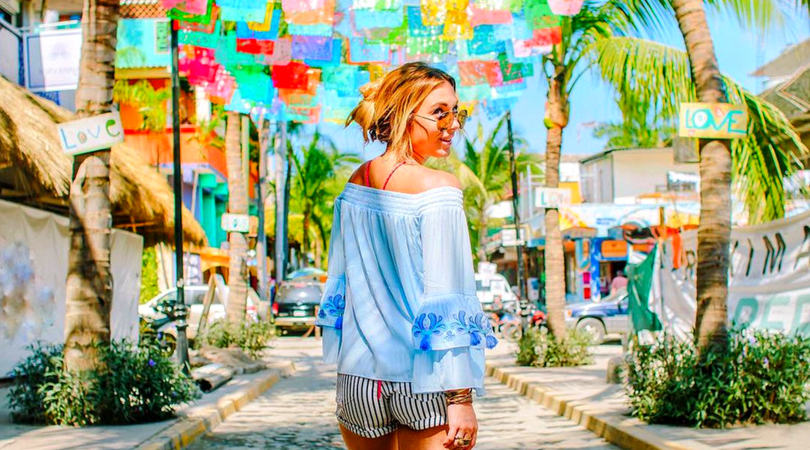 A topknot bun (or low-knot) doesn't seem like it fits with adventure travel, but it's really a convenient hairstyle for exploring. With just a few simple steps and a handful of bobby pins, you can quickly toss your hair up and go.
It's a hairstyle that's especially useful for a full day itinerary. Whatever you have planned — like sightseeing, sailing, hot springs, and more — you can go from one to the next without switching up your hairstyle. That's because it's a look that suits many activities — except anything requiring a helmet, for obvious reasons.
Between classic, criss-cross and half up, there are plenty of styles you can try. And the best part is, if a couple strands come loose during an exciting activity, you can just call it a messy bun.  
5. Wander around wearing a hat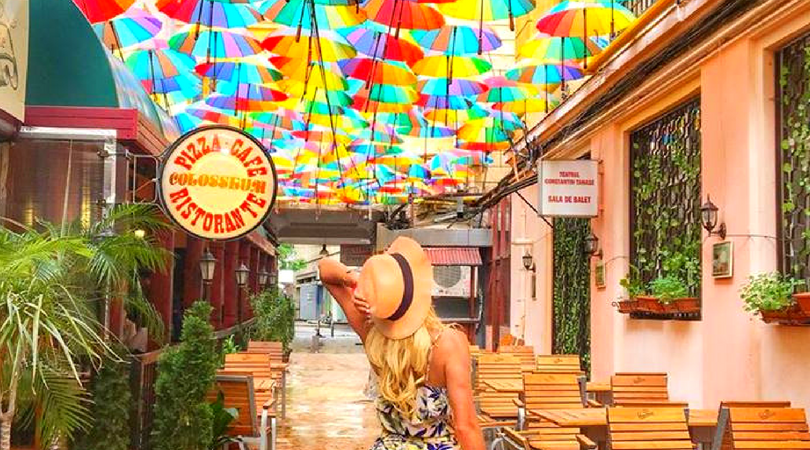 Honestly, a hat is an adventure traveler's best friend. Sometimes, you'll find yourself in remote locations, realize you haven't showered in days, and resort to wearing your favorite baseball cap.
But really, you don't have to be in the middle of the wilderness to justify wearing one. A hat is useful for all aspects of a trip and isn't just a way to cover up greasy hair.
For long hikes in the sun, a ball cap helps to shade your eyes. To keep your head and ears warm in freezing temperatures, a beanie does the trick. And if you often forget to reapply sunscreen while sightseeing, a wide brim hat will protect your skin.
Also, if you've got a favorite hat, it's a fun idea to dub it as your traveling hat and wear it for a photo in every new destination.  
Share your favorite hairstyles for exploring
Trying out different hairstyles is another way to be adventurous on your trip — which is something you're good at. As an adventure traveler, what's your go-to hairstyle for a day of exploring?